Best of the best: LegitPet's Calming Hemp Treats for Dogs, $39.99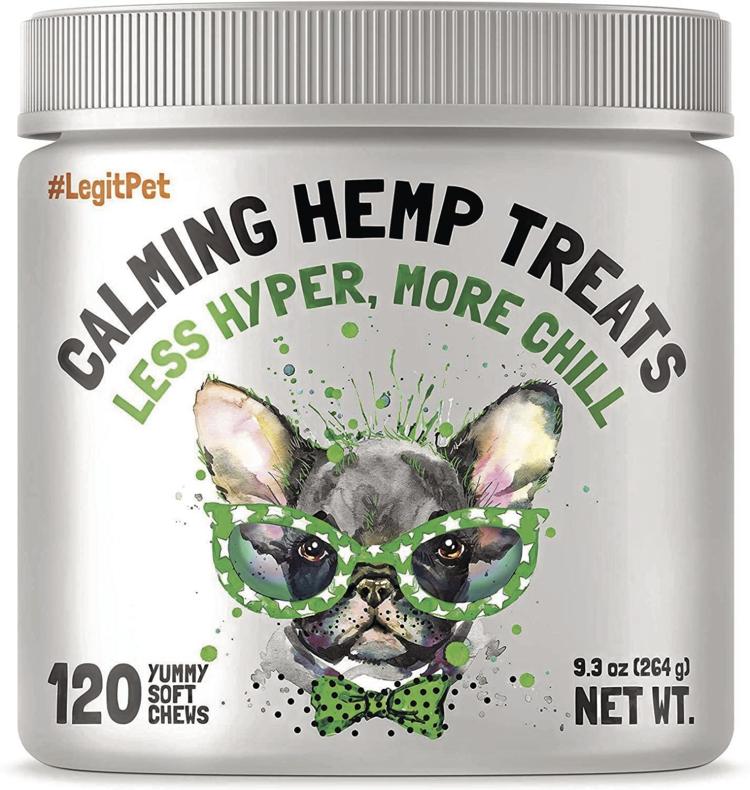 Our take: Effective calming treats containing a range of active ingredients, including hemp, L-tryptophan, valerian root and chamomile.
What we like: Made in the USA using all-natural ingredients. Pack contains 120 chews. No corn, dairy, soy or other filler ingredients.
What we dislike: As with all calming products, they don't seem to work for some dogs.
Best bang for your buck: Zesty Paws' Calming Dental Sticks for Dogs, $12.97
Our take: These calming dental chews both calm your dog and clean their teeth simultaneously, all at an affordable price.
What we like: Calming ingredients include suntheanine, melatonin, hemp and valerian root. Peppermint flavor helps freshen breath. No artificial colors, flavors or preservatives.
What we dislike: May take a couple of weeks to see noticeable improvements.
Choice 3: VetriScience Laboratories' Composure Calming Treats for Dogs, $16.50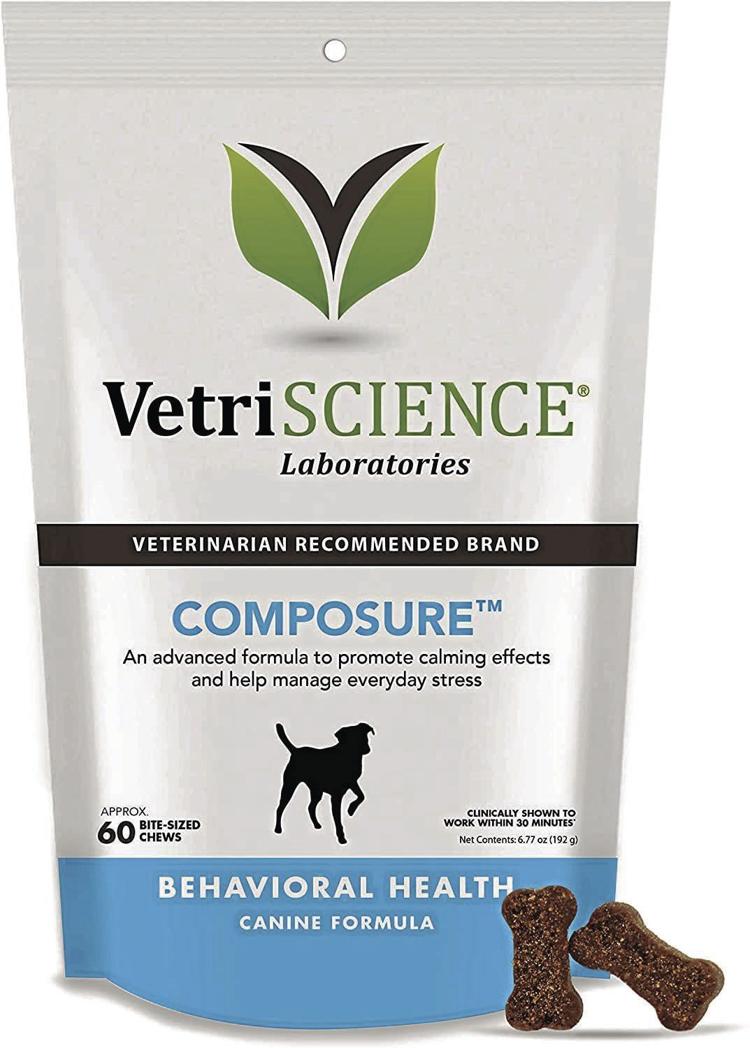 Our take: Daily calming treats that help dogs manage stress without any side effects.
What we like: Made with a "colostrum calming complex" biopeptide blend, plus it contains L-theanine and thiamine. Calming effects achieved within 30 minutes. Can be purchased in three flavors dogs love: chicken liver, bacon or peanut butter.
What we dislike: May not work for severe anxiety.
As featured on
Calming dog treats can help de-stress your dog but shouldn't be used as an alternative to exercise, mental stimulation and training.
Receive weekly pet-owner tips and tricks in your inbox!