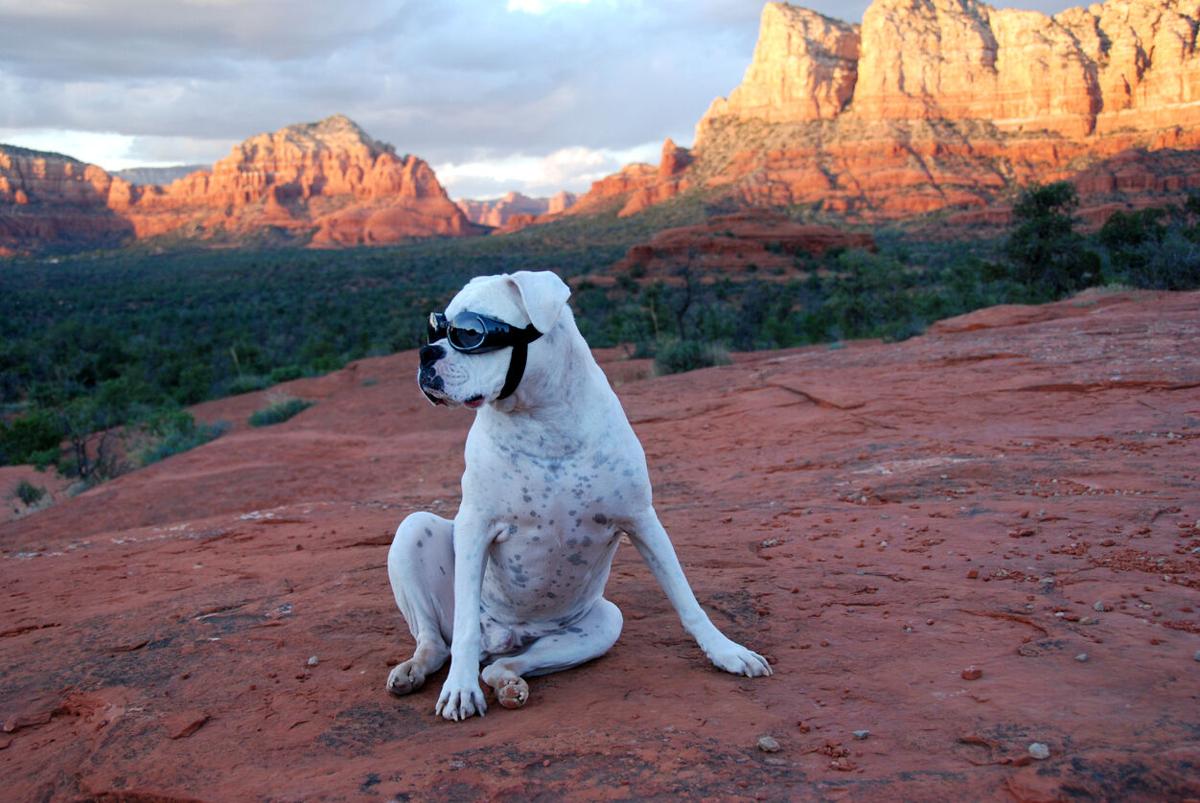 Want to get away for the day with your pup? Need ideas for an adventure that will please both of you?
Pet parents often don't know about all the diverse pet-friendly experiences America has to offer, many of which can be experienced in just one day. From the coasts, to the mountains, to the historic landmarks that make our country great, there are plenty of day trip opportunities that allow you and your pet to explore our nations' history, traditions, scenery, and sights, in a way that's fun for you both. We've compiled a list of some of our favorites, and no matter where you live, you're sure to find great options for fun and unique day trips to take with your furry sidekick!
1. Independence National Historic Park in Philadelphia, PA
See the iconic Liberty Bell and soak up the history surrounding it with your pup! Independence National Historic Park in Philadelphia, PA allows pets in all of the outdoor areas. Walk along the same pathways where America's founding fathers walked, and learn something new with your four-legged best friend. After your history lesson, head to Dock Street Brewing Co. and have lunch with your furry companion in their outdoor dining area!
2. Chattanooga Ghost Tours in Chattanooga, TN
Chattanooga Ghost Tours literally wrote the book on Tennessee ghosts, so you can bet this will be one of the scariest and most informative ghost tours you've ever taken. Go on a haunted tour with their knowledgeable and spooky staff, or schedule an independent ghost hunt - they'll give you all the equipment you need to find and identify spooky specters on your own. 
Furry companions are great to take along on scary adventures like these. Fortunately, Chattanooga Ghost Tours allow leashed pets to come along. After a long (and spooky-fun) day of chasing ghosts across Chattanooga, you might need a refreshment, so head over to Taco Mac to hang out on their pet-friendly patio, and swap ghost stories with other patrons.
3. Three Sisters Vineyards & Winery in Dahlonega, GA
 Three Sisters Vineyards & Winery in Dahlonega, GA offers beautiful scenery, quality wines, and pet-friendly fun, making this vineyard an amazing spot for a day trip with your pet. They offer pet-friendly wine tastings, and as long as your pet is well-behaved, he's welcome. They do make pet parents aware, though, that they have a Vineyard Cat who rules the property and isn't too fond of doggos - just so you know!  Also, if you're looking for a summer day trip, Three Sisters Vineyards & Winery hosts the Georgia Wine Country Festival every weekend in June. You can sample wines and purchase various microbrews and vintages made right there in Georgia.
4. Sedona Red Rock Adventures in Sedona, AZ
Love being in the great outdoors with your pet? Sedona Red Rock Adventures is a perfect day trip for both of you. You and your four-legged adventurer can explore the famous red rocks of Sedona together. All tours with Red Rock Adventures welcome dogs - your guide might even bring along Summit, the company guide dog! 
Red Rock Adventure tours are private and tailored to your specific group. There are a variety of tours to choose from: backpacking trips, camping trips, visits to local Native American ruins, local wine tours, and excursions through the Grand Canyon. You aren't limited to Sedona; the company also hosts tours in Jerome and Page Springs. When you're finished exploring, you and your furry best friend can grab a bite to eat at Rene at Tlaquepaque, one of Sedona's best, pet-friendly restaurants.
5. Gold City Gem Mine in Franklin, NC
Go on a unique adventure at this dog-friendly mine in Franklin, NC where you can mine for sparkling gems and pan for gold with your pup. Once you find your treasures, Gold City Gem Mine will make them shine with their professional cutting and setting services. After your mining adventure, enjoy a burger and shake with your furry best friend at Motor Company Grill, a restaurant just down the road about 10 miles from the mine. They have a great menu and a great reputation for being extra-friendly to pets!
About TripsWithPets
TripsWithPets has been helping pet parents find and book pet-friendly accommodations since 2003. TripsWithPets provides online reservations at over 30,000 pet friendly hotels & accommodations across the U.S. and Canada. When planning a trip, pet parents go to TripsWithPets.com for all they need to book the perfect place to stay with their pet -- including detailed, up-to-date information on hotel pet policies and pet amenities. Enjoy exclusive deals, get travel tips and news @ #jointheroadtrip.