Dog houses are a fun way to customize a spot for your furry friend in the backyard. The majority of models are made of budget-friendly plastic or aesthetically pleasing wood, each offering perks and easy living for your dog.
Here are considerations for choosing which type of dog house is right for you and your pet, plus recommendations on four dog house options.
Wood
Wooden dog houses come in a variety of shapes and sizes, and some can be easily folded flat to be moved or stored. Wooden dog houses hold up well over time.
Pros‌
Wooden dog houses are durable and meant to be used outdoors. Properly treated wood should not decay.
Treated wood should not attract insects.
Wooden dog houses don't have to look like an ordinary dog house — they can be more creatively made than plastic doghouses. Wood can be easily added on to or adapted.
Wooden dog houses with slats between the wood offer better ventilation and airflow than plastic counterparts.
Cons‌
If you are not great with DIY, a wooden dog house may be frustrating — it generally needs more assembly than a plastic one would.
Wooden dog houses will need to be maintained and treated, in order to hold up in various types of weather. Wood will need to be sanded and stained every few years to keep it looking fresh.
Wooden dog houses can be quite heavy — in general, you set it up in your yard and do not move it again.
Plastic
A plastic dog house is a budget-friendly way to give your dog a place of their own to relax and sleep. Today's plastic dog houses are sturdy and well-made.
Pros‌
Plastic dog houses are relatively easy to keep clean. Spray them down regularly with a hose and dish soap.
Plastic dog houses are lightweight enough to move around easily for mowing or rearranging the backyard.
Plastic dog houses will offer a quieter retreat from people or noises than wooden dog houses.
Plastic should fare well in any weather.
Plastic dog houses don't have very complicated assembly steps, and are quick to set up.
Cons‌
Plastic dog houses aren't as aesthetically pleasing as their wooden counterparts.
A plastic dog house cannot be easily broken down and will need to be stored in a garage or shed as is.
If left in the sun, the colors on a plastic dog house will fade over time, further losing visual appeal.
Plastic is hard to mend if it is cracked. If your plastic dog house cracks due to wear and tear, it will likely need to be replaced, if it can't be used as is.
Recommendations are made independently, but we participate in affiliate advertising programs that may pay us commission if you make purchases at Amazon.com and other linked retailer sites.
BestReviews researches, analyzes and tests products to recommend the best picks for most consumers.
Three human-grade dog foods to try
The Honest Kitchen Organic Whole-Grain Dog Food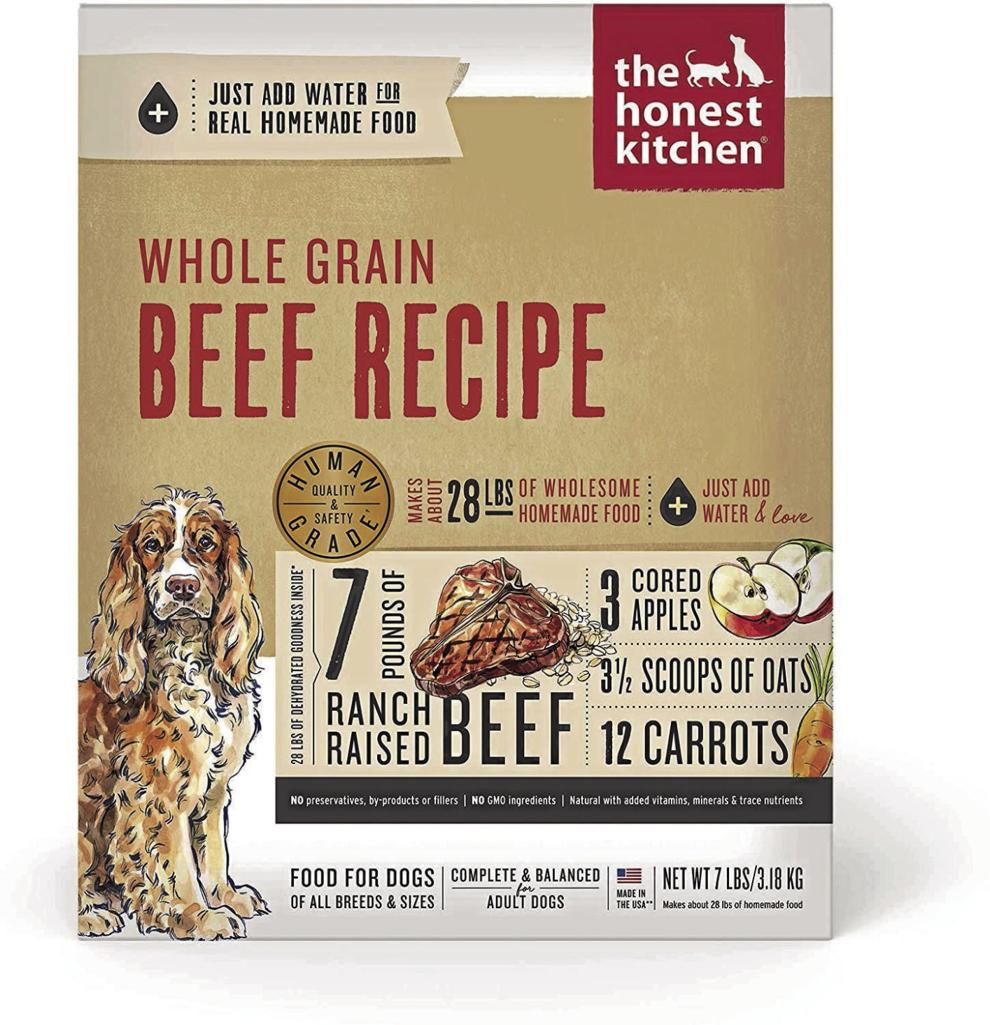 We love this dehydrated formula that's easy to turn into a wet food by adding water. It's organic, complete and balanced and contains heart-healthy whole grains. It's suitable as the sole food you give your dog, or as a topper to save money. Not all dogs like the consistency, but you can adjust it by adding more or less water.
Spot Farms Human-Grade Dog Food
This dehydrated dog food consists primarily of chicken, veggies and fruit, and is made with cage-free chicken raised in North Carolina with no antibiotics. It's affordably priced compared to some high-end offerings, but some buyers thought it wasn't chunky enough.
Caru Daily Dish Chicken Stew Grain-Free Wet Dog Food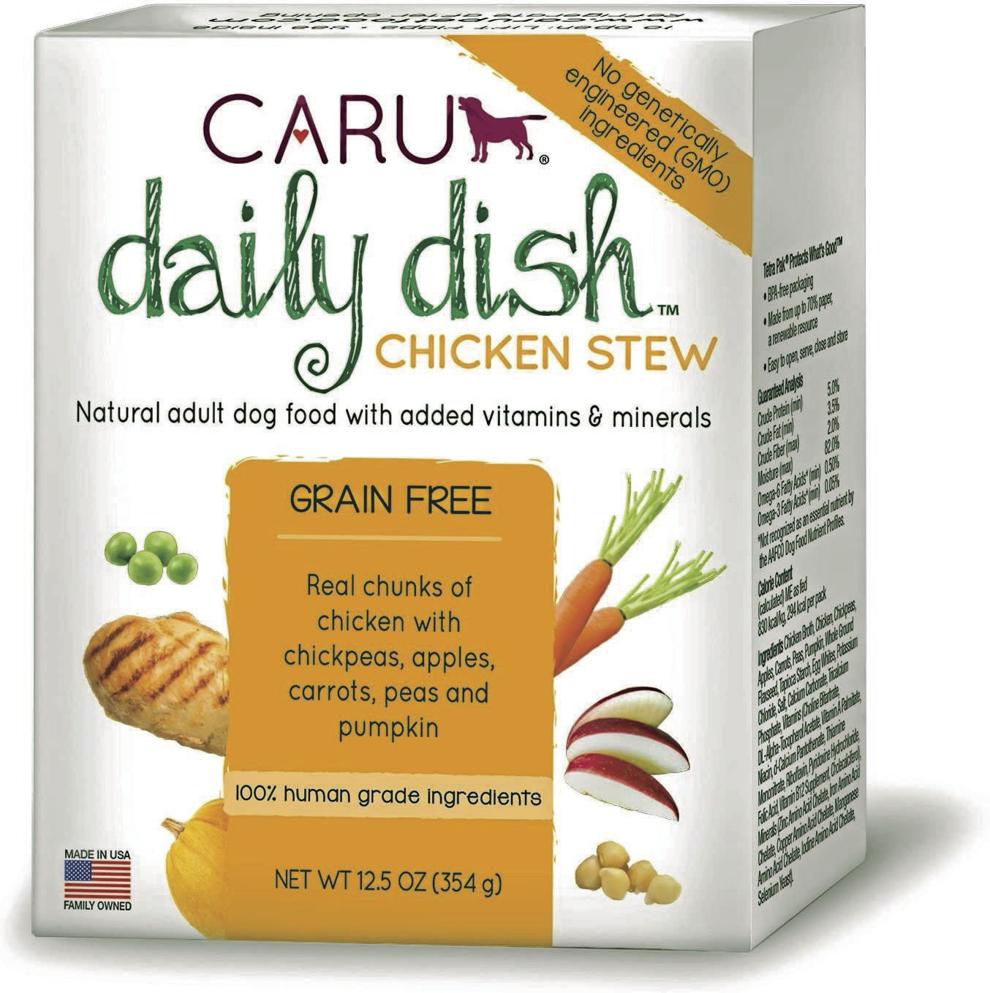 A complete and balanced wet dog food with no artificial colors, flavors or preservatives, that you can serve alone or as a topper for kibble. The simple ingredients are great for dogs with sensitive stomachs. However, the grain-free formula can cause problems in some dogs, so it's best mixed with a kibble with grain.