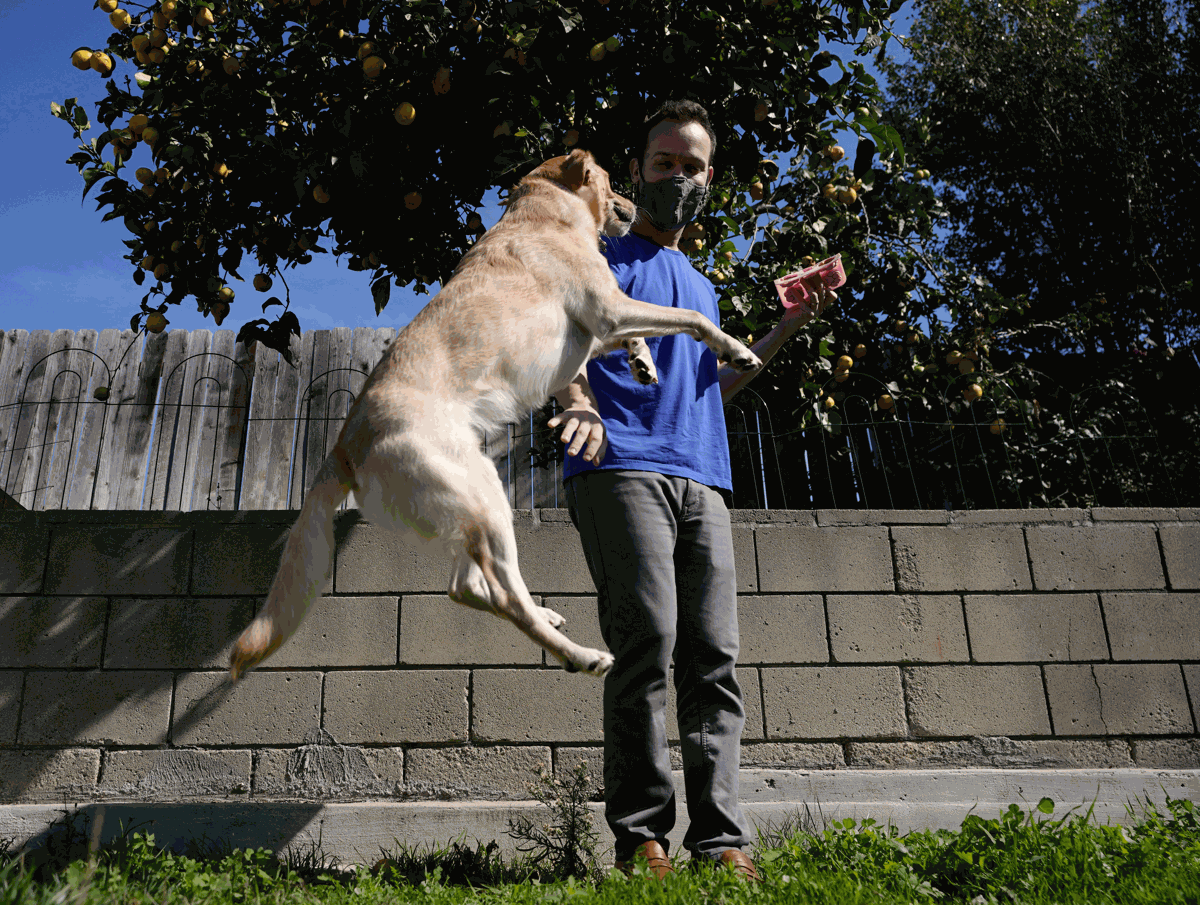 DEAR MAYO CLINIC: I have been working from home as a result of COVID-19. The adjustment has been difficult and created a lot of stress and strain on my mental and physical health. I find that I spend much of my time in front of the computer. I eat more often, and I barely go outside. A friend suggested I adopt a dog to lift my spirits and get me motivated to go outside. Would I see any real benefits from this? Is there any connection between pets and our health?
ANSWER: Pets play a huge role in creating a healthy lifestyle. In fact, studies have shown that pet ownership can enhance fitness levels, lower blood pressure and cholesterol levels, relieve stress, improve mental and heart health, and boost overall happiness and well-being. Evidence also suggests that connections to pets provide good social support — an important factor in helping you stick with new health habits.
One of the main benefits is that dogs force us to get up and move for routine and regular walks. A research study found that dog owners more likely report regular physical activity patterns, a healthy diet and ideal blood sugar levels compared to those who do not own dogs. This is beneficial to your heart health because increased physical activity helps strengthen your heart muscles, making it more efficient in pumping blood throughout your body and improving overall heart health.
It's no secret that pets contribute to overall happiness. Owning a dog has even been linked to better mental health and less perception of social isolation — both risk factors for heart attacks. Dog owners have increased interaction with people, and are less likely to experience depression. This helps to diminish social isolation, which can reduce worse health outcomes and premature death.
Even just interacting with a dog has shown to increase levels of "feel-good" brain chemicals, such as oxytocin and dopamine. This creates positive, happy feelings and a great bonding experience for you and your pet. Pets bring a significant benefit to working from home. Over 50% of people surveyed said they would prefer if they could bring their pet to work.
There are four major ways pets can help with your mental health while working from home:
Pets can reduce work-related stress
Two out of three employees say work stresses them out, and 40% say their job gets in the way of their health. Studies show that pets in the workplace reduce stress and improve employee satisfaction.
Pets help manage anxiety
Up to 30% of the workforce could be working from home multiple days per week by the end of 2021, according to Global Workplace Analytics. So, now more than ever, people are struggling with mental health. Pets provide companionship and support.
Pets help you be more active
Pets give us a reason to get outside, get some fresh air and get in some physical activity.
Pets combat loneliness
The bond with pets helps people feel less alone. Owners can touch, see, hear or talk to their companion animals, which helps to bring joy and happiness.
Aside from your mental health, owning a pet — a canine in particular — can significantly help your heart. This is the finding of a Kardiozive Brno 2030 study, which looked at the association of pet ownership — specifically dog ownership — with cardiovascular disease risk factors and cardiovascular health, in part due to the increase in physical activity.
While walking a dog around the neighborhood may not always sound so enticing, don't forget to look for ways to incorporate your furry friend into other activities. If your neighborhood has a local dog park, it's a wonderful way for your dog to let off some steam while you make friends with other canine owners.
Consider also that you can hop in the car with your pet and have a picnic elsewhere. Bring healthy snacks for both of you. In warmer months, venture out to a nearby beach or lake. You can run or walk on the shore, chase balls, and swim. There is always something to be said for getting exercise outdoors and having a companion.
Owning a dog is a big decision that takes a lot of responsibility, but there are countless mental and physical benefits. Consider getting a pet to help you be more active and socially connected, while also improving heart health and promoting a healthy lifestyle.
Benefits of puppy love
A growing body of scientific research suggests that having a canine companion is associated with a number of health benefits, including improved cardiovascular health.
"Numerous studies from Scandinavia, England and the United States suggest that dog owners have better health than individuals who don't own dogs. But what we really want to know is whether owning dogs produces better health or if it just means that healthier individuals are more likely to own dogs," says Dr. Dhruv Satish Kazi, a cardiologist and associate director of the Smith Center of Outcomes Research at Beth Israel Deaconess Medical Center and a member of the faculty of medicine at Harvard Medical School.
Benefits of puppy love
What the research says
Two additions to this collection of evidence come from two articles published in the October 2019 issue of Circulation: Cardiovascular Quality and Outcomes.
The first article, an analysis of multiple studies, found that compared with people who didn't have dogs, dog owners were on average 24% less likely to die over a 10-year period, and 31% less likely to die from a heart attack, stroke or other cardiovascular condition. The second was a study looking at how dog ownership affected survival once people left the hospital after a heart attack or stroke. Using data from the Swedish National Patient Register, the researchers looked at how well people who owned dogs fared when compared with people who weren't dog owners. Study subjects included people ages 40 to 85 who had a heart attack or ischemic stroke (the type caused by a blocked blood vessel in the brain) between 2001 and 2012.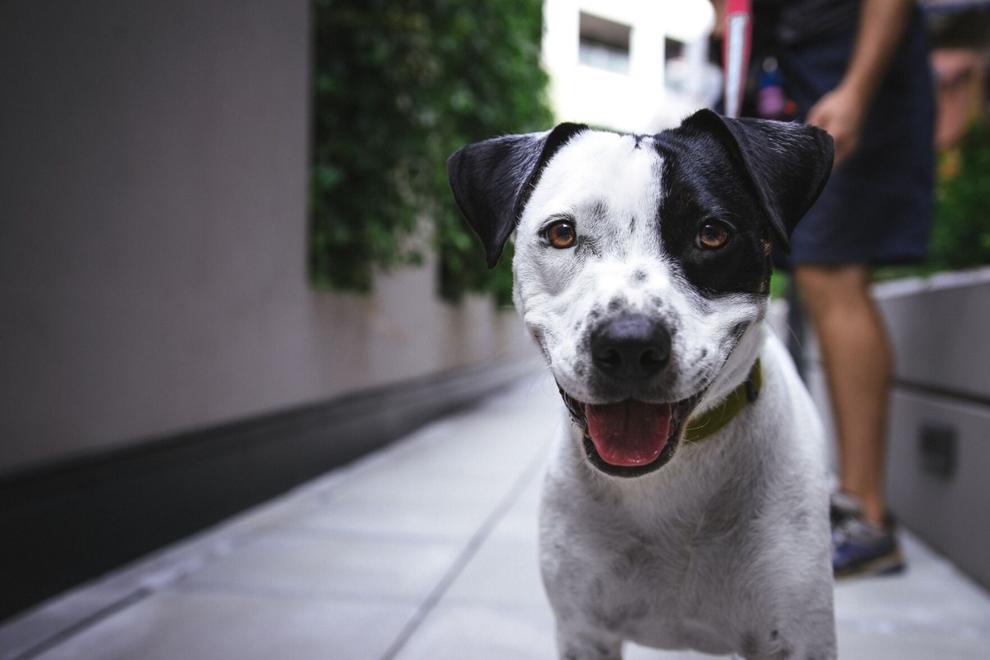 Researchers found a lower rate of death during the study period for dog owners versus non-owners. Dog owners who lived alone had a 33% lower death rate after a heart attack than non-owners, and a 27% lower death rate after a stroke. Death rates were 15% lower for heart attack survivors and 12% lower for stroke survivors who lived with a partner or child and a dog, compared with those who had a partner or a child, but no dog.
Analyzing the findings
Demographic data show that dog owners are more likely to be married, which has been linked to better health. They're more likely to have the physical space for a dog, which means they might have a higher income level. But even after adjusting for those and other confounding factors, evidence of a benefit appears to remain in the data, says Kazi. "After reviewing the literature, it's my conclusion that there is very likely some effect from having a dog," he says.
He cites several possible reasons for this apparent benefit:
Increased exercise
Studies show that people who have a dog exercise more and spend more time outside, when compared with those who don't, says Kazi. This is true simply because people have to walk their dogs and care for them. Both the exercise and the outdoor time can bring benefits, such as lowering blood pressure and cholesterol and improving heart rate.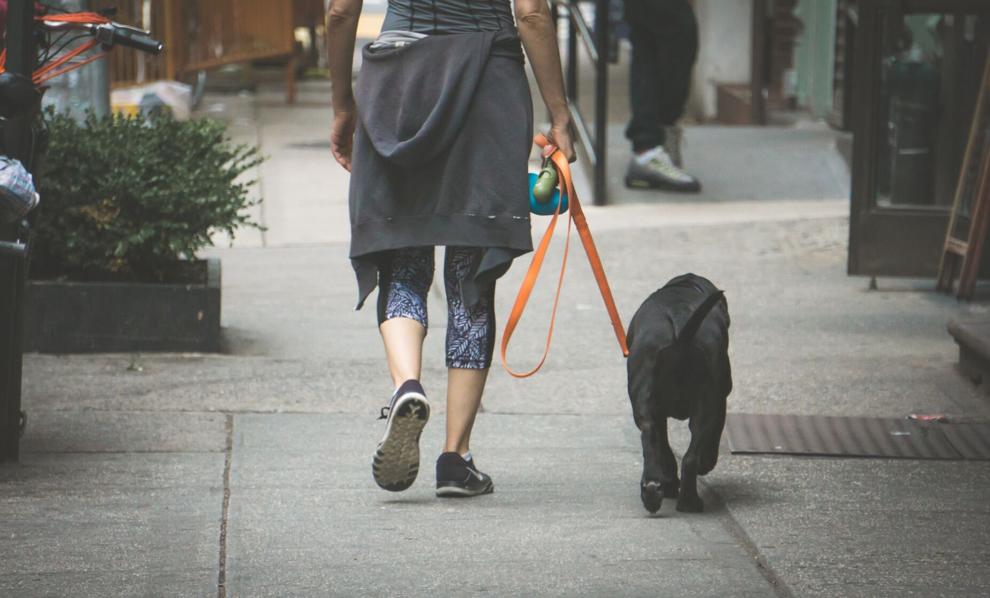 Stress reduction
Stress is another known risk factor for heart disease. A 2001 study found that pet ownership in conjunction with treatment with an ACE inhibitor did more to reduce stress-related blood pressure spikes than ACE inhibitor treatment alone. A 2007 study found that in people hospitalized for advanced heart failure, blood pressure and levels of certain stress hormones dropped after a 12-minute visit from a therapy dog.
Improvements in mental health
"Another big part of the benefit of dog ownership is probably its effect on mental health," says Kazi. People who own dogs forge a connection with their pets, which could make them feel happier. This effect may be greater for people who live alone, who may be at higher risk for anxiety and depression. "It's likely that there is also a strong mental health benefit that may translate into better cardiovascular health and survival," says Kazi.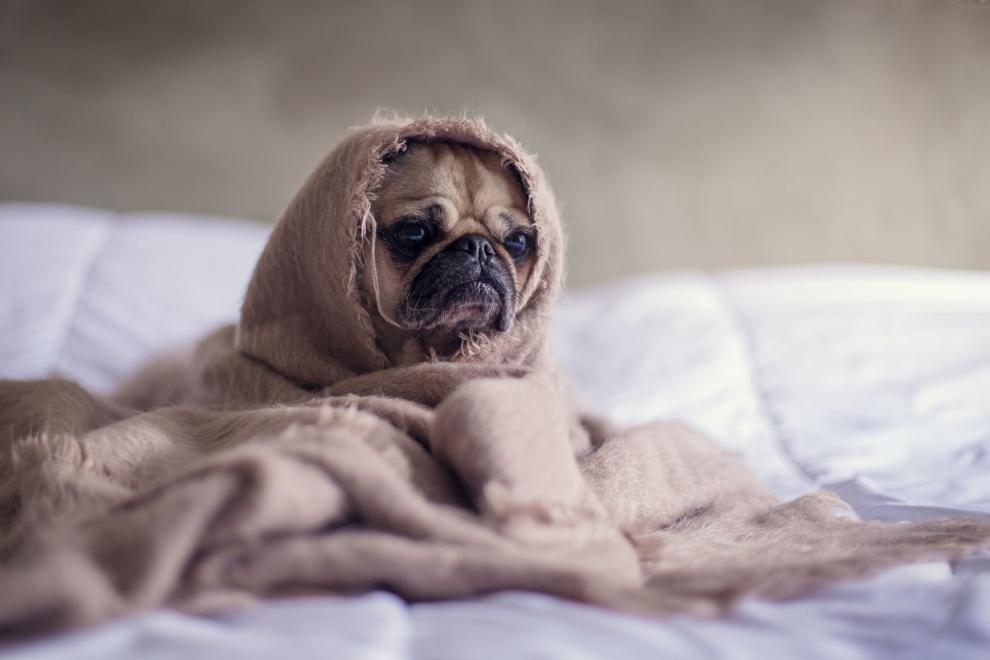 Introduction of health-promoting bacteria
Dogs may also have an effect on the human body's intestinal bacterial population known as the microbiome, because they introduce germs to the home, says Kazi. These microbiome changes may help heart health, an effect similar to that seen when you eat healthy probiotics found in fermented foods.
What about cats?
Can cat lovers get the same benefits? "The available evidence is almost entirely about dogs," Kazi says. There may be some mental health benefits from cat ownership. But you're not getting the same physical benefit of exercising. Until there are more studies, it's hard to extrapolate these findings to other pets, he says.