‌Some dogs are naturally more active and boisterous than others, but you'll also find dogs who are affected by stress and anxiety. Calming dog treats can help de-stress your dog and help him deal with stress, anxiety or excess energy.
Calming dog treats have their place but shouldn't be used as an alternative to exercise, mental stimulation and training.
It's important to choose the right option for your dog, so read on to learn more about the best calming dog treats. We've also included some recommendations at the end, with LegitPet Calming Hemp Treats for Dogs as our top pick.
Here's what to consider:
Calming dog treats
Calming ingredients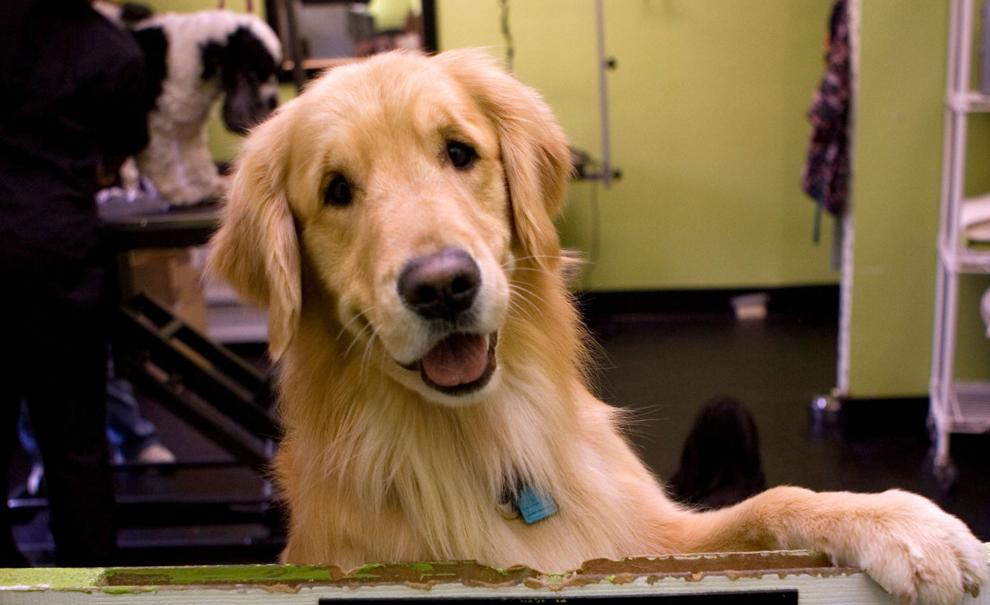 Calming dog treats can get their antianxiety and de-stressing properties from a range of calming ingredients. These are some of the most common:
L-tryptophan and theanine: These amino acids are both capable of increasing serotonin in the brain. Serotonin causes feelings of happiness and well-being.
Passionflower: By slightly boosting the brain's levels of gamma-aminobutyric acid (GABA), it can lessen feelings of anxiety in dogs and humans alike.
Chamomile: Thanks to this flower's mild calming effects, it may help stressed or anxious dogs to feel calmer.
Valerian root: This helps most dogs with anxiety, especially those showing compulsive behaviors such as excess chewing and licking.
Melatonin: A synthesized version of this natural sleep hormone is occasionally added to calming treats for its relaxing effect.
Package size and dosage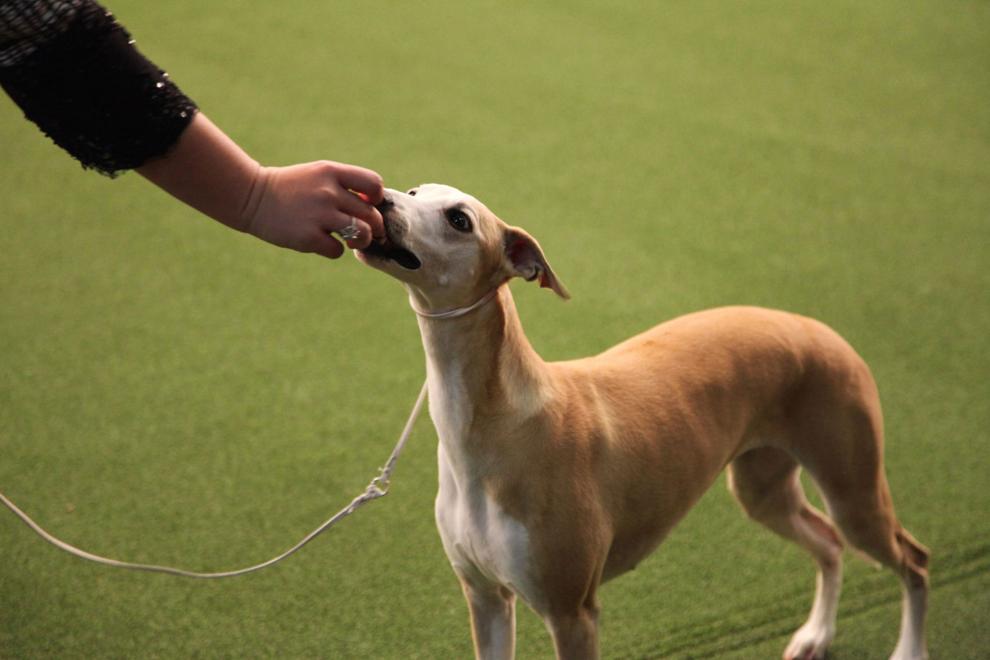 It's important to know both how many calming dog treats you receive in a package and what the correct dosage is for your dog. Only then will you know how much these treats will cost you monthly. For example, if your chosen product contains 100 individual treats in a package and the dosage is one treat per day, a single pack will last you more than three months, but if the dosage is five treats per day, it will only last you 20 days. Of course, big dogs have larger doses than small dogs, so adjust your expectations accordingly.
Features
Organic: You might choose to buy certified organic calming dog treats if you're concerned about pesticide use.
Treat type: Most calming dog treats are small chews or crunchy treats, but you'll occasionally find other treat types such as calming rawhide-style chews or calming dental treats.
Grain-free: There's no need to pay more for grain-free treats unless your dog has a legitimate allergy. In fact, whole grains are excellent for heart health.
Price: Dog calming treats vary in price from $10 to $50, depending on various factors including package size, active ingredients and overall quality.
FAQ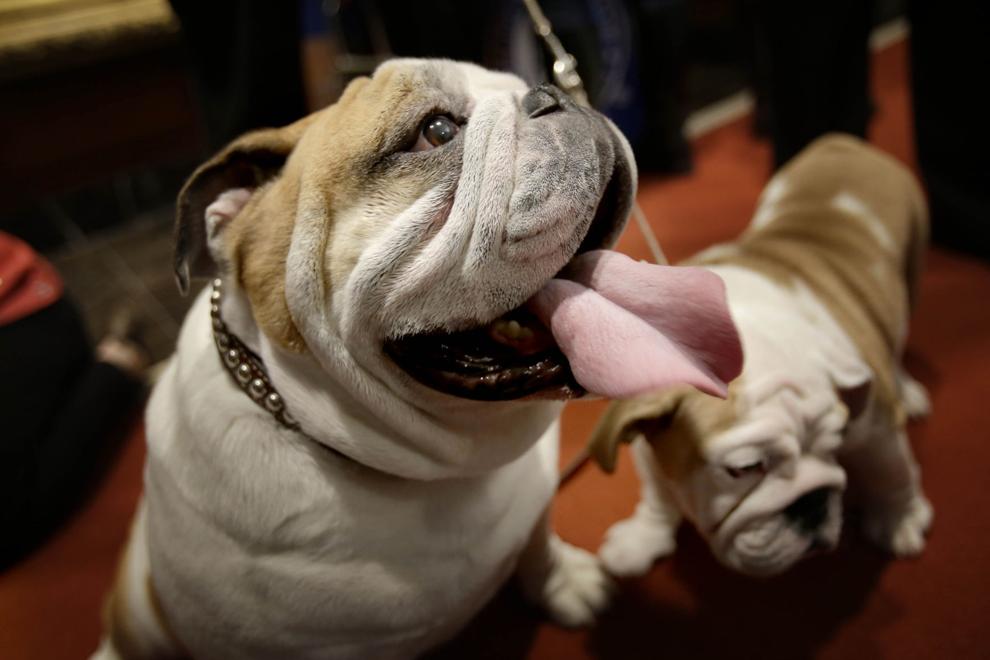 Do calming treats work on all dogs?
In theory, calming treats should work equally well on all dogs, but in practice, they seem to work better on some dogs than others. This can vary based on a range of factors including the severity and cause of the dog's stress or anxiety, the dog's size, temperament and natural reaction to the calming ingredients in each treat. For the best results, you should pair your chosen calming dog treats with behavioral training.
How quickly do these work?
This depends on your chosen treats. Some start calming your dog down within 30 minutes, whereas others need to be taken daily for a couple of weeks until you see the full calming effect.
Here are some recommendations:

Recommendations
Best of the best: LegitPet's Calming Hemp Treats for Dogs, $39.99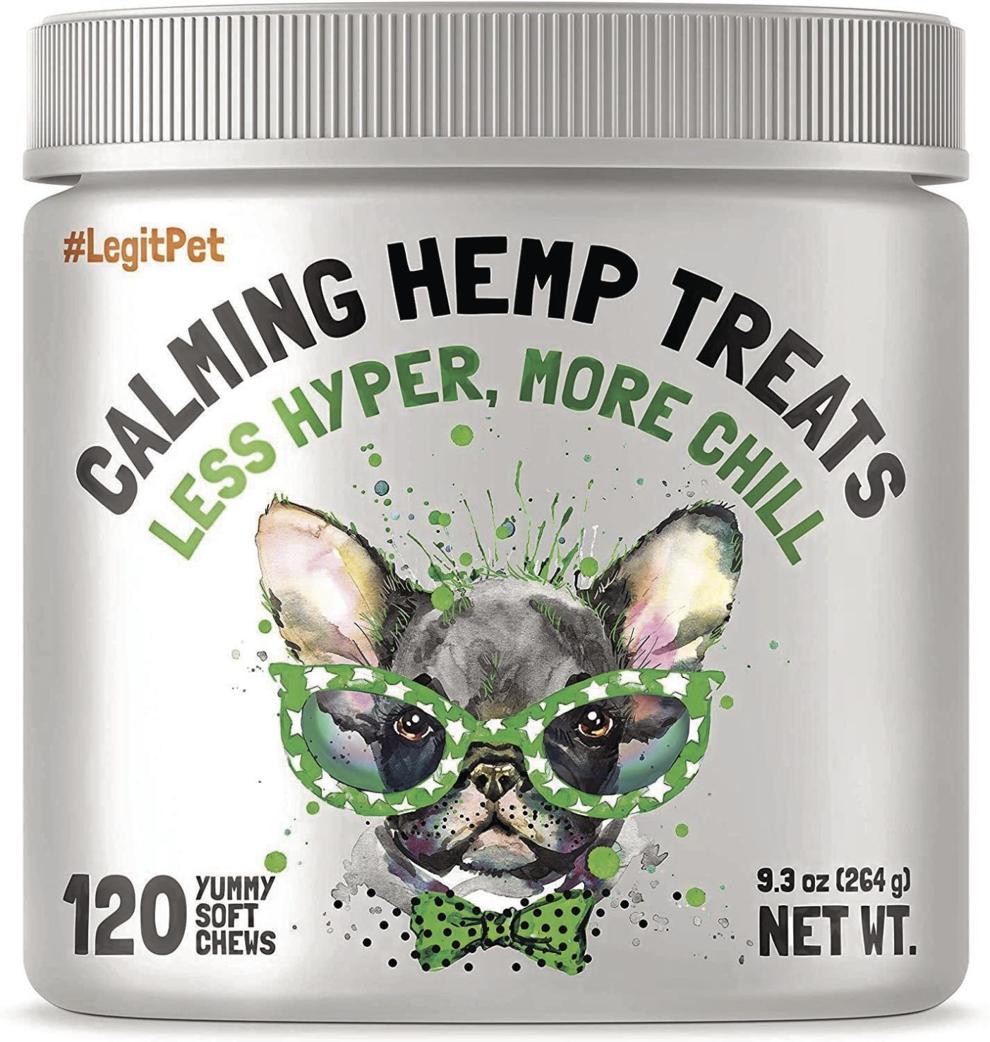 Our take: Effective calming treats containing a range of active ingredients, including hemp, L-tryptophan, valerian root and chamomile.
What we like: Made in the USA using all-natural ingredients. Pack contains 120 chews. No corn, dairy, soy or other filler ingredients.
What we dislike: As with all calming products, they don't seem to work for some dogs.
Best bang for your buck: Zesty Paws' Calming Dental Sticks for Dogs, $12.97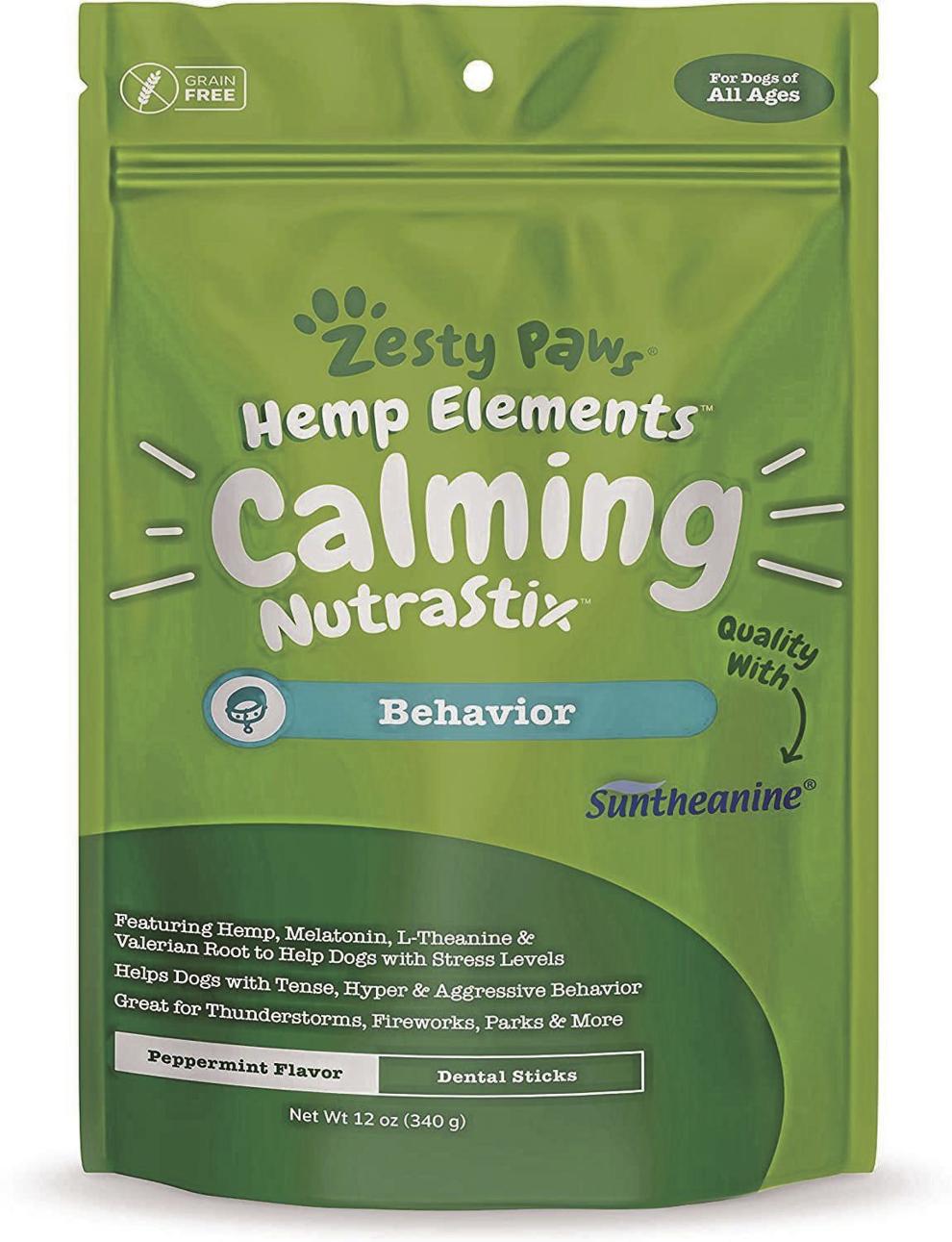 Our take: These calming dental chews both calm your dog and clean their teeth simultaneously, all at an affordable price.
What we like: Calming ingredients include suntheanine, melatonin, hemp and valerian root. Peppermint flavor helps freshen breath. No artificial colors, flavors or preservatives.
What we dislike: May take a couple of weeks to see noticeable improvements.
Choice 3: VetriScience Laboratories' Composure Calming Treats for Dogs, $16.50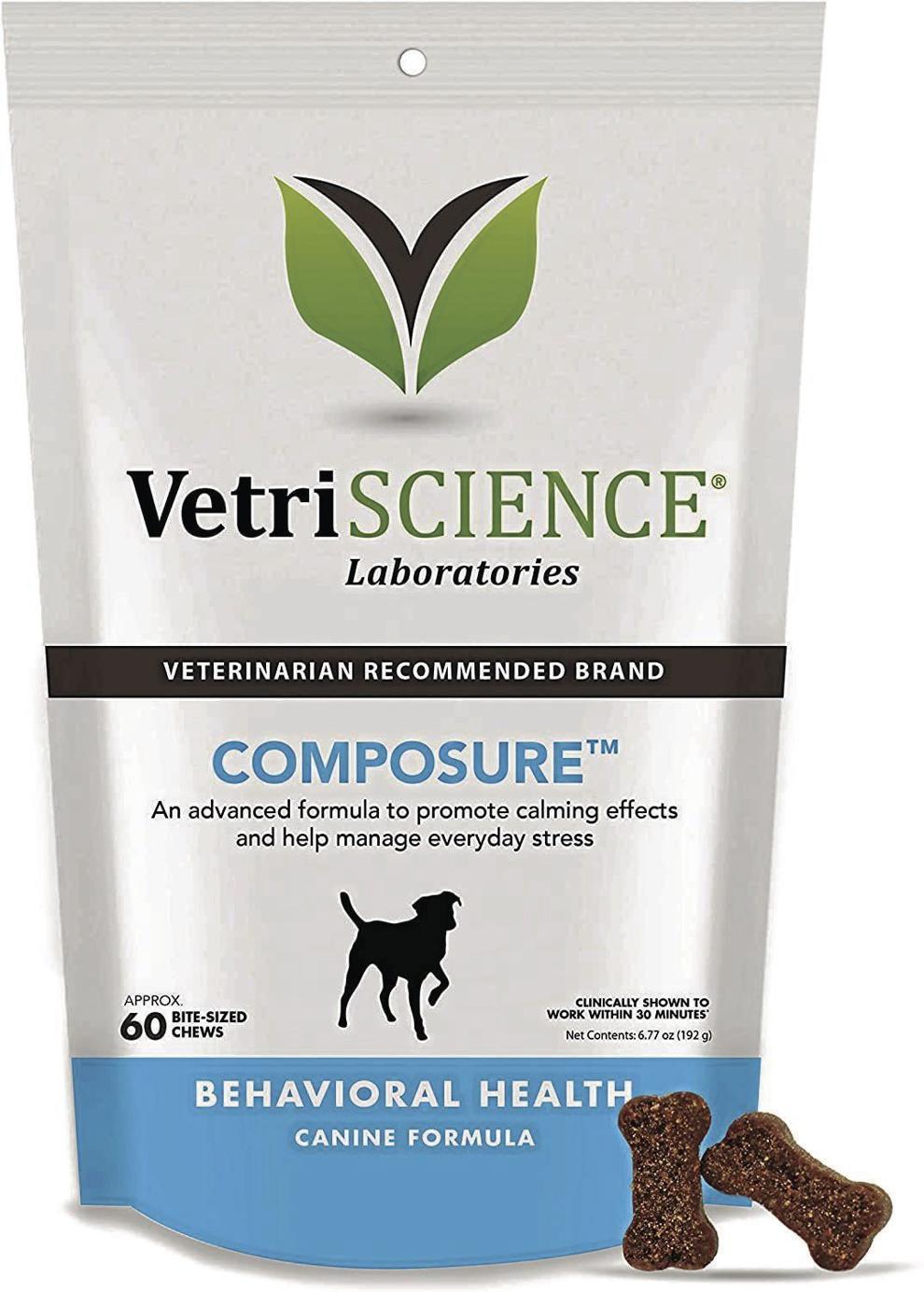 Our take: Daily calming treats that help dogs manage stress without any side effects.
What we like: Made with a "colostrum calming complex" biopeptide blend, plus it contains L-theanine and thiamine. Calming effects achieved within 30 minutes. Can be purchased in three flavors dogs love: chicken liver, bacon or peanut butter.
What we dislike: May not work for severe anxiety.
Pets stressed during pandemic? Here are more tips to help
Pets stressed during pandemic? Here are tips to help
Calm atmosphere
It has been scientifically proven that animals become calmer when they listen to classical music. The Humane Society of Carroll County, Maryland, plays classical music at their shelter for the dogs and cats in their care. However, talk radio, news programs, loud rock and rap music agitates animals — and sometimes humans! This station plays classical music 24 hours a day and the announcers have very soothing and pleasant voices. You might even recognize some of music from your childhood as tunes you heard on cartoon shows!
There are calming sprays and diffusers like Feliway for cats and DAP (dog appeasing pheromone) that can be sprayed on a pet's bedding (but not directly on the pet) that can be purchased at pet supply stores and help to relieve stress. Also establishing a daily routine for our pets and children helps to provide them with more predictability in their lives.
Check pet food supply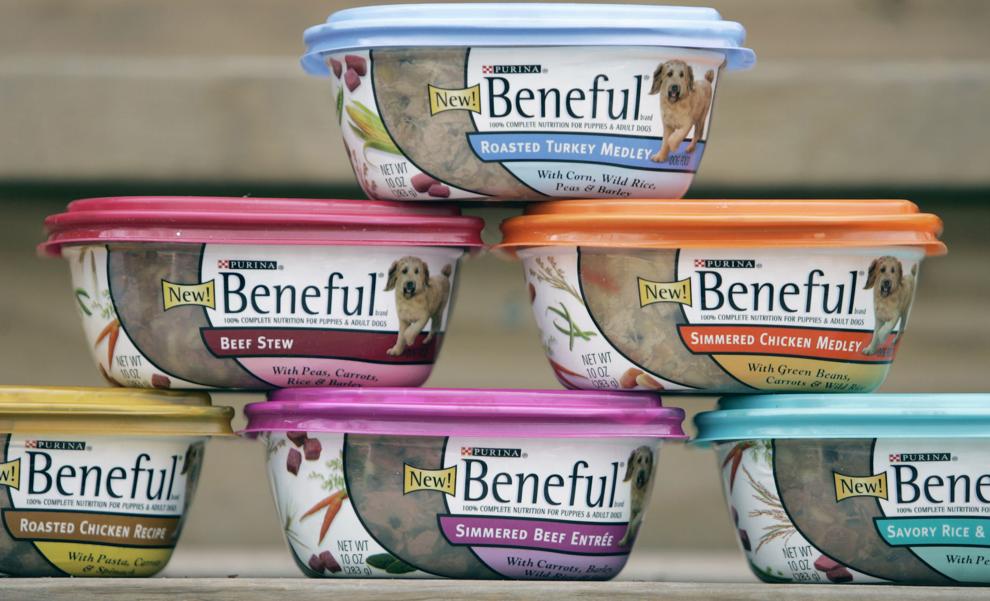 You might want to have pet food delivered to you. Contact local pet supply stores to find out if they provide this service. Many stores have curbside pickup available if you call in advance. Chewy.com might be a good source for delivery of your pet's needs.
If your pet requires a prescription diet, your veterinarian may provide the food or direct you to a reliable source so that you can order it. Do not suddenly change your pet's food but do so gradually to prevent gastrointestinal upsets or other health problems.
Vet appointments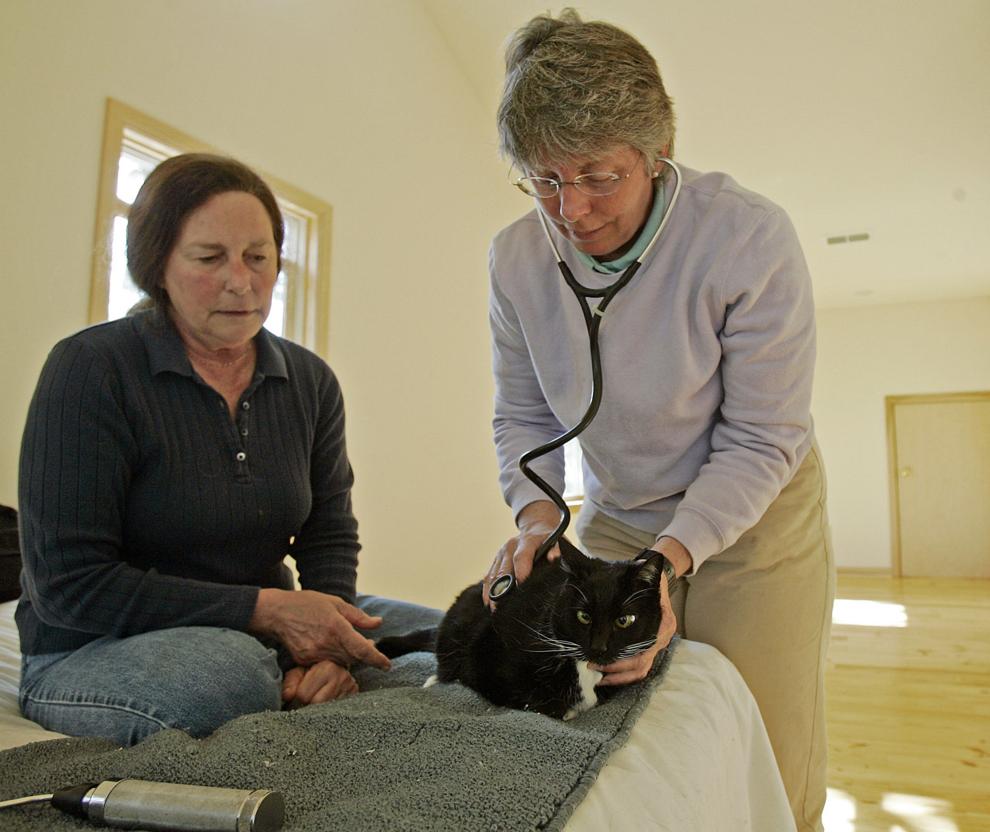 If you have already scheduled an appointment for your pet, contact the veterinary hospital days before the appointment because many of the area animal hospitals have established new protocols and may have shortened their hours because of the COVID-19 virus.
Some are treating only emergency cases and may not be providing grooming and boarding services.
A pet owner may not be allowed to enter their buildings and the pet owner is asked to remain in their vehicle on the parking lot. A staff member would then come out to the vehicle and bring the pet into the hospital for the vet on duty to conduct an evaluation or treatment of the pet. Some hospitals ask the pet owner to call from their vehicle for information and to provide payment by credit card.
Please note that appointments with veterinary specialists may also be delayed and will need to be rescheduled on a later date.
COVID-19 and animals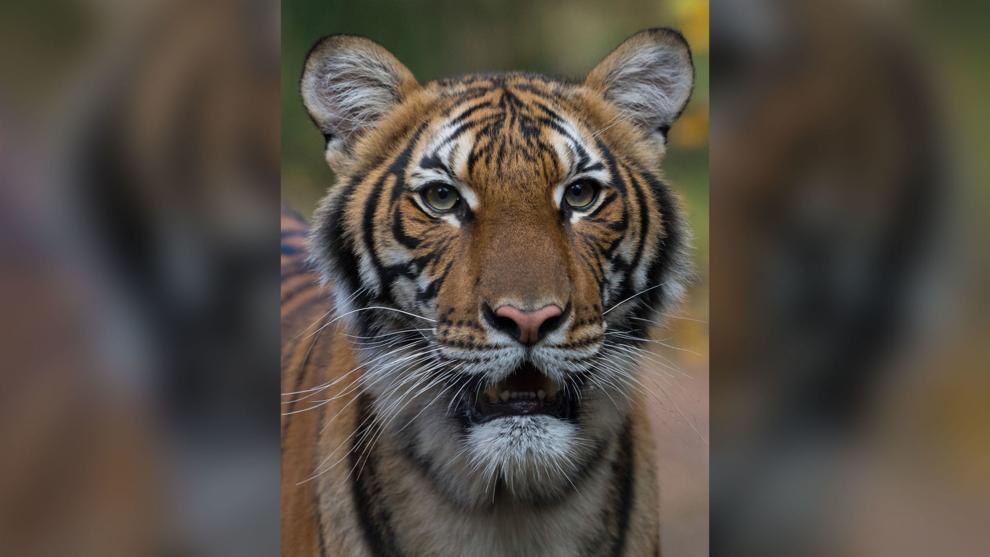 The United States Department of Agriculture's National Veterinary Services Laboratories has confirmed SARS-CoV-2, the virus that causes COVID-19 in humans, in a tiger with a respiratory illness at the Bronx Zoo in New York, making it the first instance of an animal in the United States being infected with COVID-19. Samples from this tiger were taken and tested after several lions and tigers showed signs of respiratory illness. Public health officials believe that these large cats became sick after being exposed to a zoo employee who was actively shedding the virus. This investigation is ongoing.
The CDC is still learning about this virus and working with human and animal health partners to monitor this situation and will continue to provide updates as information becomes available. Further studies are needed to understand if and how different animals could be affected by COVID-19.
Protecting your pets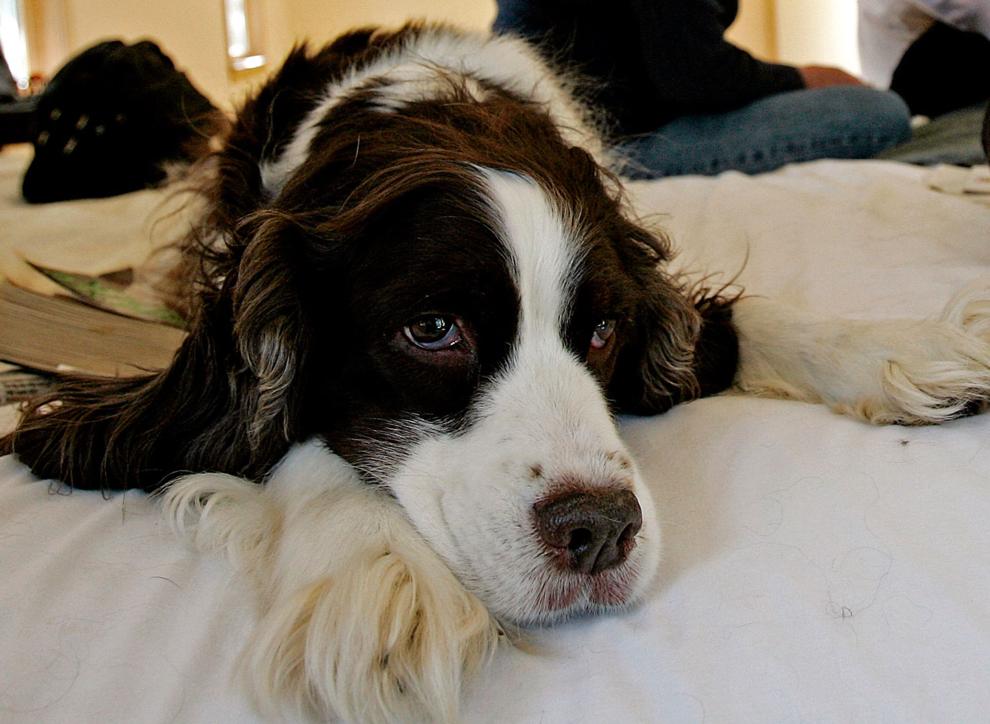 If you are sick with COVID-19 (suspected or confirmed) you should limit contact with pets and other animals like you would around contacts with other people.
The Centers for Disease Control recommends the following strategies:
When possible, have another member of your household care for your animals while you are sick. The person providing pet care should be wearing gloves, a mask and frequently washing their hands.
Avoid contact with your pet including petting, snuggling, being kissed or licked, and sharing food.
If you must care for your pet or be around animals while you are sick, wash your hands before and after you interact with them.
Use social distancing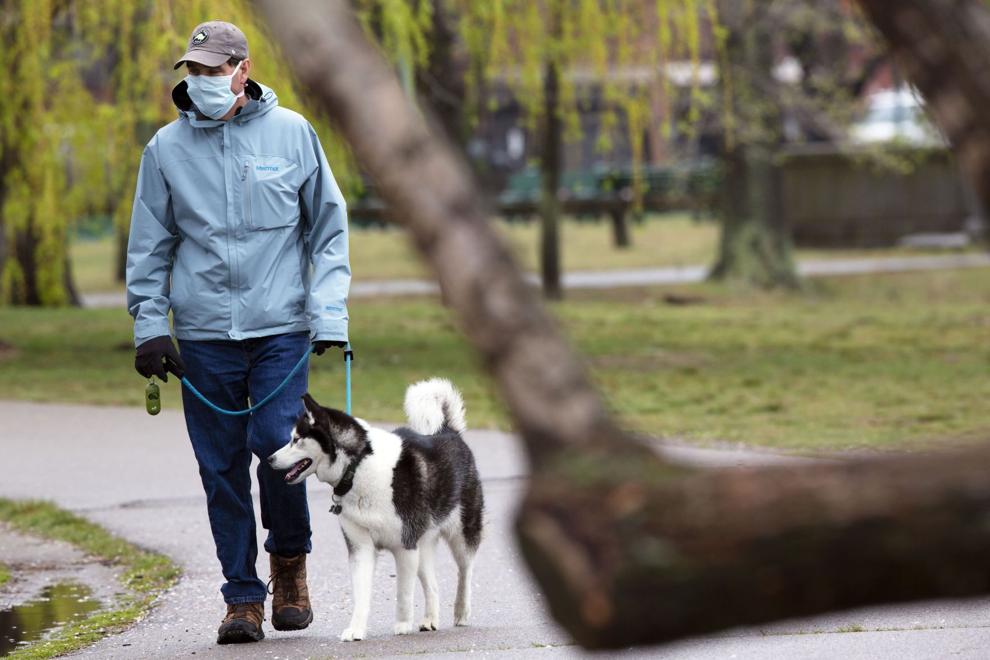 If you and your family have been feeling cooped up in your home and the weather is pleasant, a walk through your neighborhood with the family dog might be an enjoyable experience but should be done with caution.
The dog should be walked with a short leash (6 feet in length) and held by an alert adult.
Do not allow anyone to approach or pet your dog. You don't know if they may be ill with COVID-19 and might sicken your dog.
Be a role model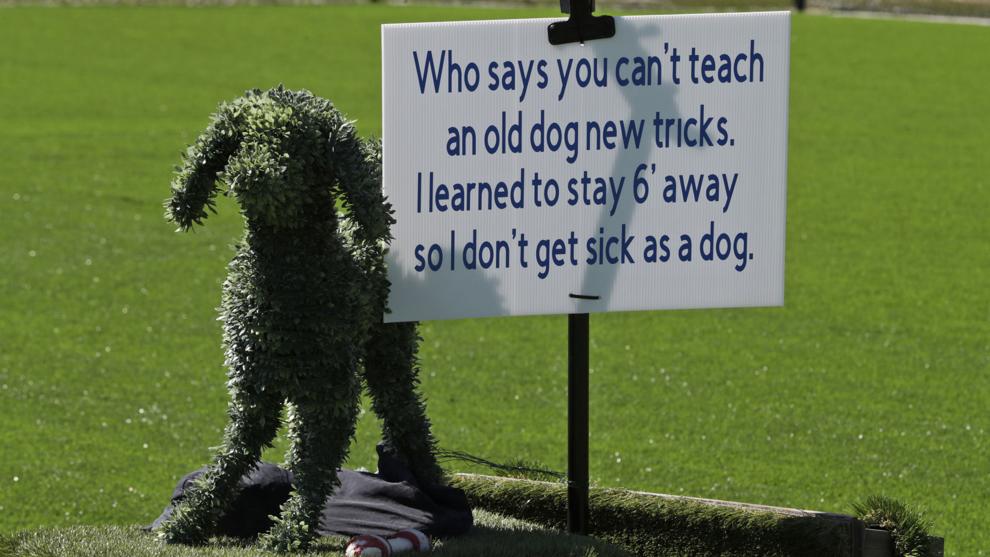 Before you and your family set off for a walk, always carry "poop" bags with you to clean up after your dog.
To further protect your hands, wear nitrile gloves and dispose of the feces in a trash can.
By cleaning up after your dog, you may be preventing the spread of very nasty internal parasites like coccidia and giardia, both of which are contagious and occur when a dog walks in an area where an infected dog had relieved himself. So stoop, scoop and pick up the poop.
Also don't allow your dog to walk through or drink from ponds or puddles that may contain urine from rodents that can cause deadly leptospiroris.