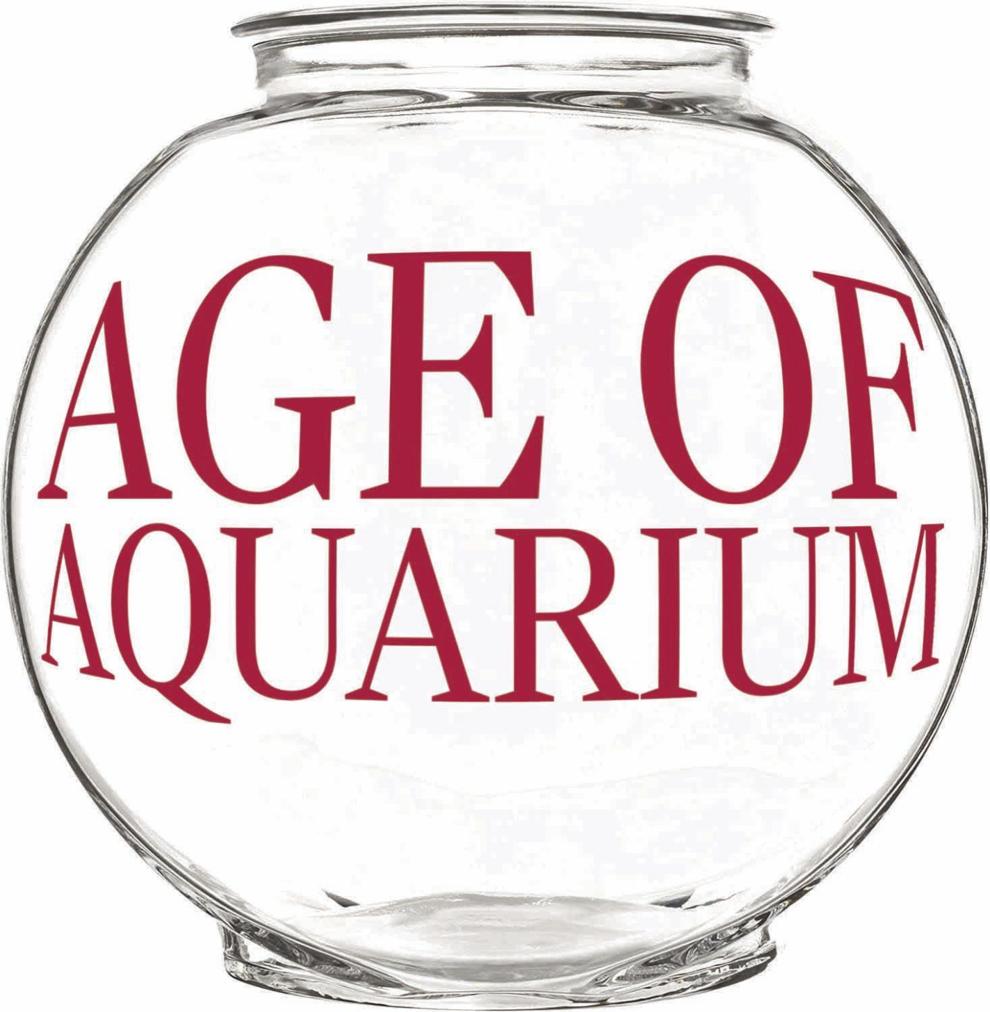 Fish bowls are great for keeping small fish, plants or a terrarium. With several shapes and sizes costing anywhere from $10 to $30, you can find a fish bowl to fit your style and needs. Here's what to consider before buying, plus recommendations on three fish bowls to consider.
Bowl‌ vs. tank
Fish bowls don't have room for additional appliances that aerate, heat or filter the water, unlike fish tanks. Bowls are more susceptible to waste buildup and pH imbalance because of that and require more maintenance.
Fish bowls range from 1- to 3-gallon capacity, while tanks can hold up to 20.
Maintenance
A fish bowl needs to be cleaned once or twice a week. Gently pour your fish and the old water into a clean container. Scrub the empty bowl with only water — no soap or detergent. Rinse it thoroughly, rinse it again, and fill it with room-temperature water. Gently return your fish to the bowl with as little of the old water as possible.
Glass or plastic?‌
Glass fish bowls are heavier and stay clear longer but are limited in shape and more breakable. Plastic fish bowls are lightweight, shatterproof and available in many shapes but get murky over time.
Contents‌
Small glass bowls should be used to keep only one or two hardy fish at a time.
Goldfish are the classic fishbowl fish. And professionals agree that guppies, minnows and bettas also do well in fish bowls due to their hardy nature and higher tolerance for small spaces and temperature fluctuation.
With a lid on your fish bowl, you can make a terrarium for turtles, crabs and small lizards in a microclimate.
Plants are a low-maintenance option for fish-bowl contents.
3 fish bowls to consider
Anchor Hocking Goldfish Bowl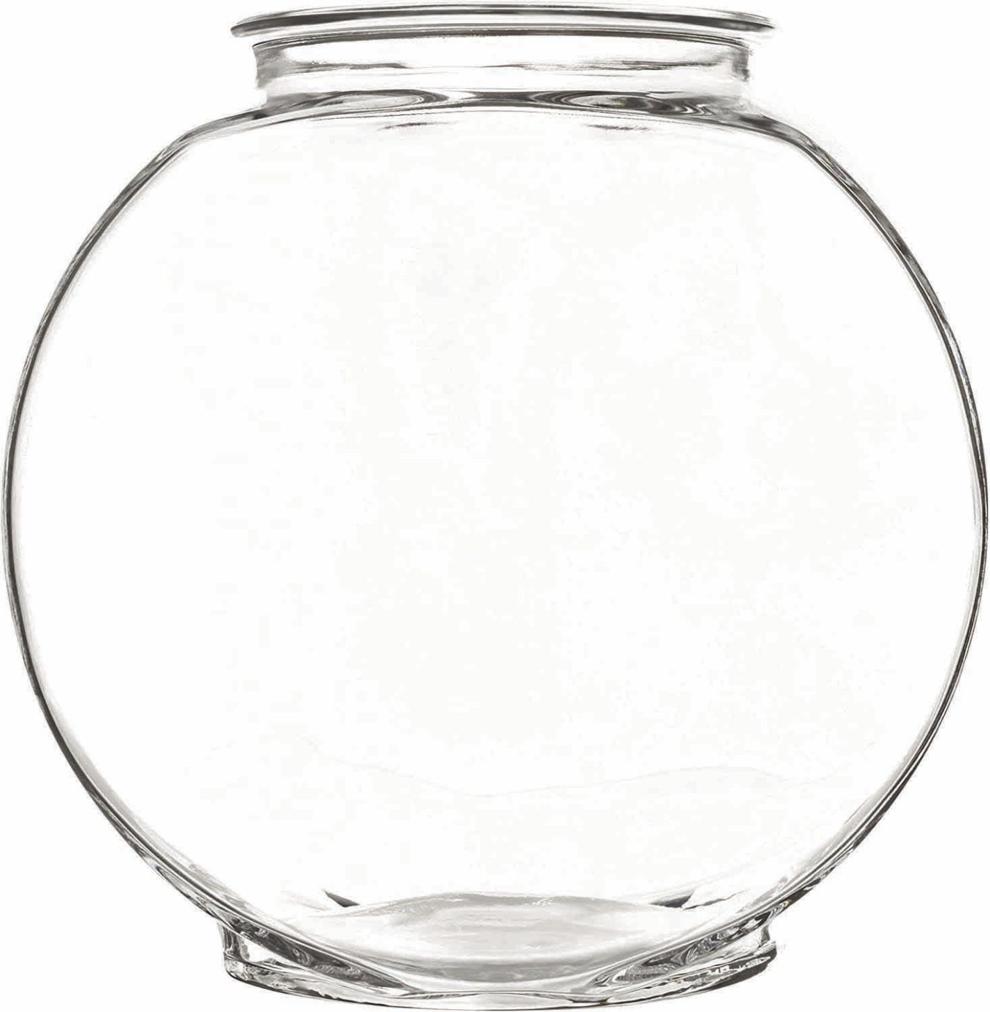 A classic drum-shaped glass fish bowl. The thick, crystal-clear glass not only is a great choice for small fish and aquatic plants but makes a nice terrarium for turtles, crabs, snails, crickets and even tarantulas. The compact, 1-gallon size of this fish bowl makes it ideal for placing on a desk, bookcase or shelf. $19.99 at Amazon
Koller Products BettaTank Hex Fishbowl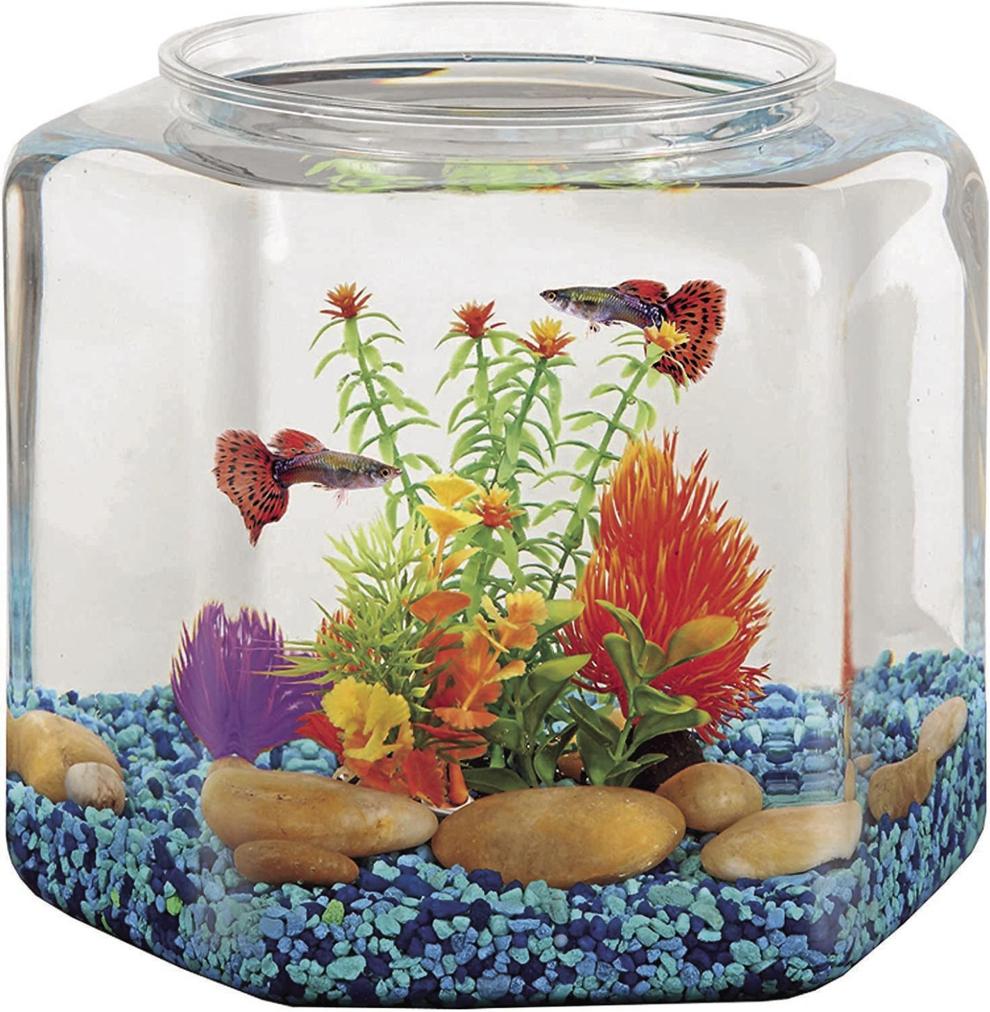 This eye-catching hexagonal plastic fish bowl will look great anywhere. With twice the capacity of most fishbowls, this 2-gallon container can hold one or two small fish comfortably. The walls are made of child-safe, shatterproof plastic, and the bowl's shape is more stable than round or drum-shaped fish bowls. $18.76 at Amazon
PRUGNA Wall-Hanging Acrylic Fishbowl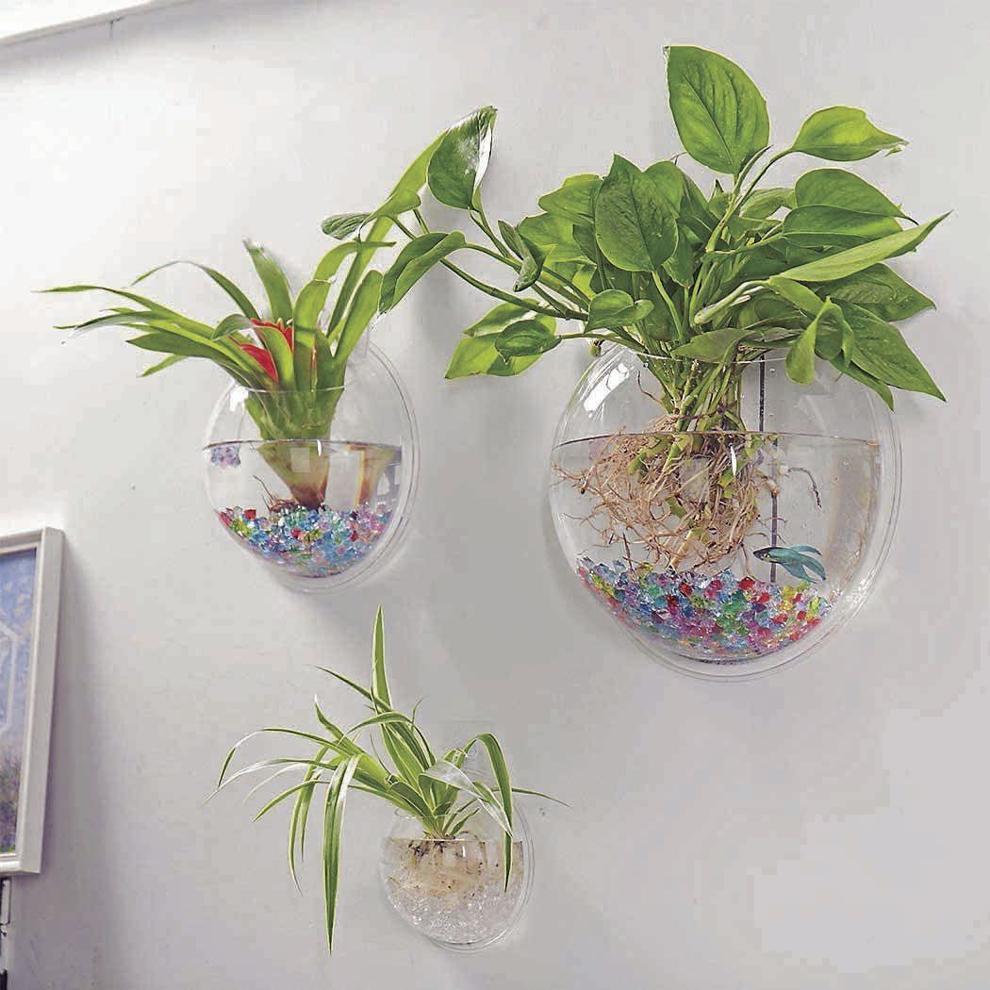 Hang living art on your walls. This 11.5-by-11.5-by-5.2-inch plastic semi-sphere is bigger than it looks and holds the same 1 gallon as traditional round and drum-shaped fish bowls — a great choice for saving space or protection from kids and pets. The design is equally good for fish and plants. $32.99 at Amazon
No. 1 fish care problem: Overfeeding
Do not feed your fish because you think they look hungry. Feed your fish according to the instructions on their food. Decaying food contaminates the water, and even worse, overfed fish suffer from stress and liver disease.
David Allan Van is a writer for BestReviews, a product review company with a singular mission: to help simplify your purchasing decisions and save you time and money.
Tips for setting up aquarium in your home
If you want to set up your first aquarium, you might be wondering how to get started and which fish species to adopt.
Here are five colorful suggestions that are great for beginners as well as some tips for getting started.
Go fish
Seek expert advice
To make sure you choose the right quantity and species of fish for your aquarium, speak with a sales associate at your local pet store.
5 good fish to get started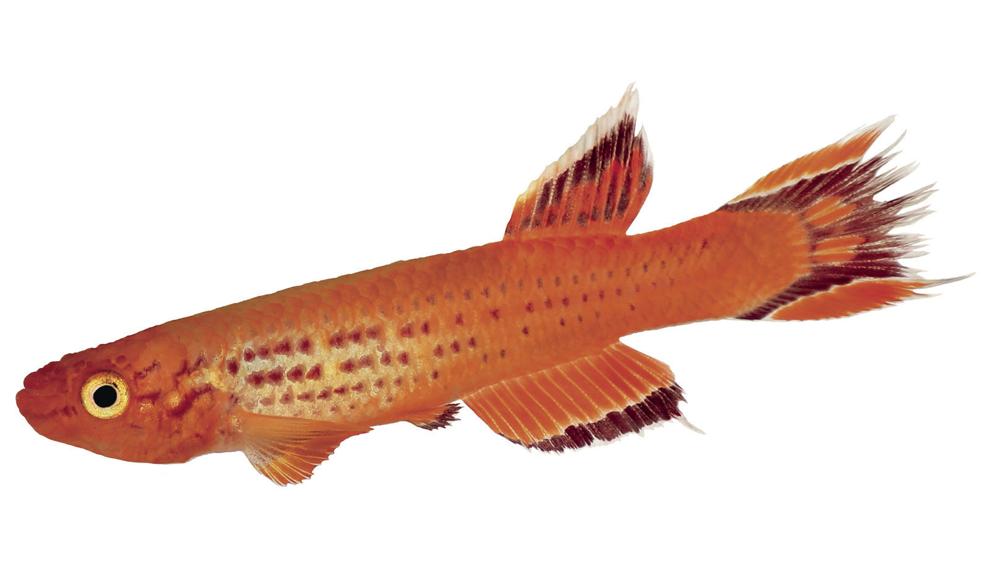 Cape Lopez lyretail
These speckled orange fish live in pairs, and a small aquarium with plenty of plants to hide among will suit them well. Just make sure the tank has a lid because they love to jump.
Guppy
Commonly called rainbow fish because of their colorful scales, this species is easy to care for and reproduces quickly. To avoid aggressive behavior, a ratio of three females per male is recommended.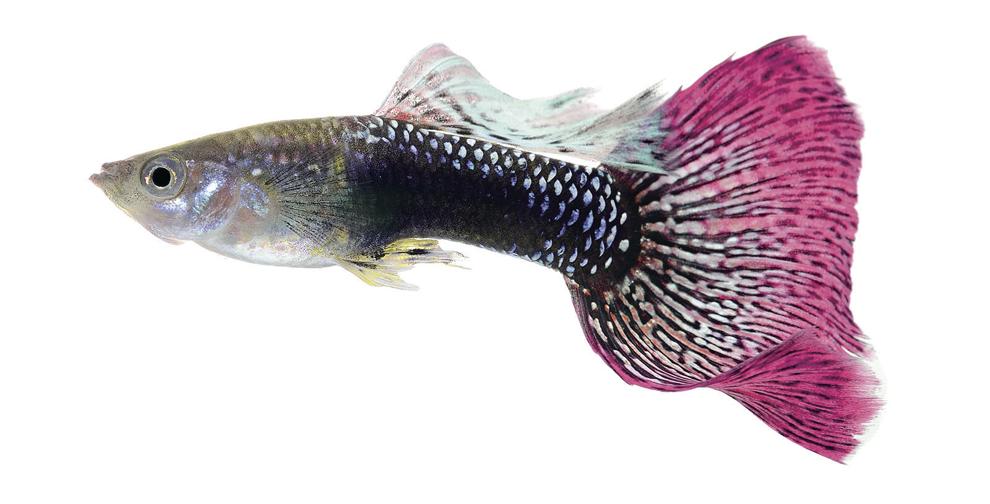 Betta
These fish come in a variety of colors and can thrive in a modest-sized bowl with warm water. Also known as Siamese fighting fish, you should only have one of this species in an aquarium.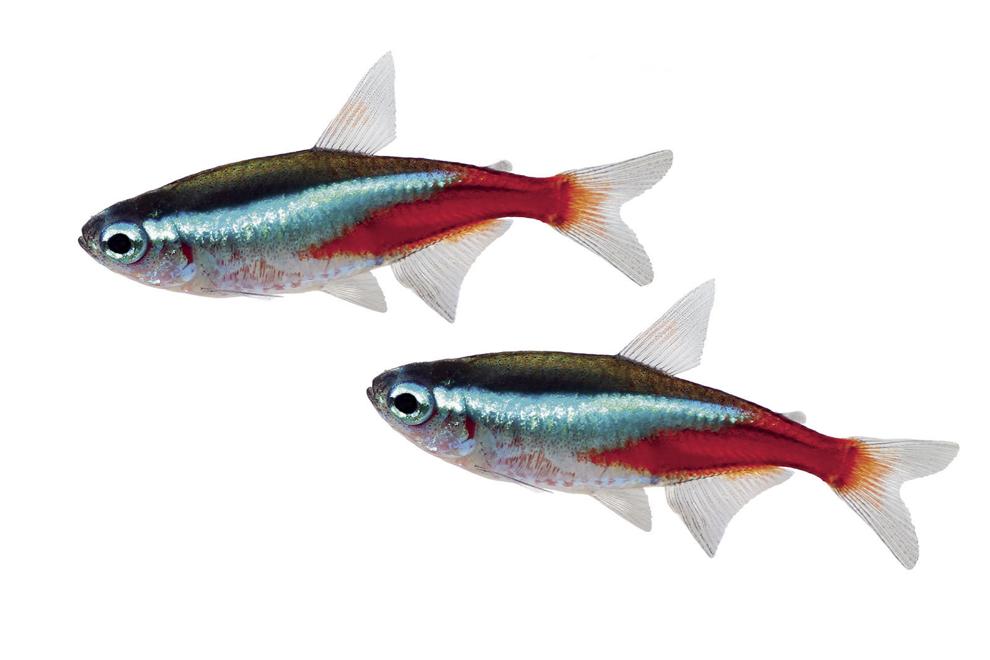 Cardinal tetra
These active and vibrant fish can live peacefully in a community aquarium. In fact, it's recommended to have at least 10 of this schooling species in a tank.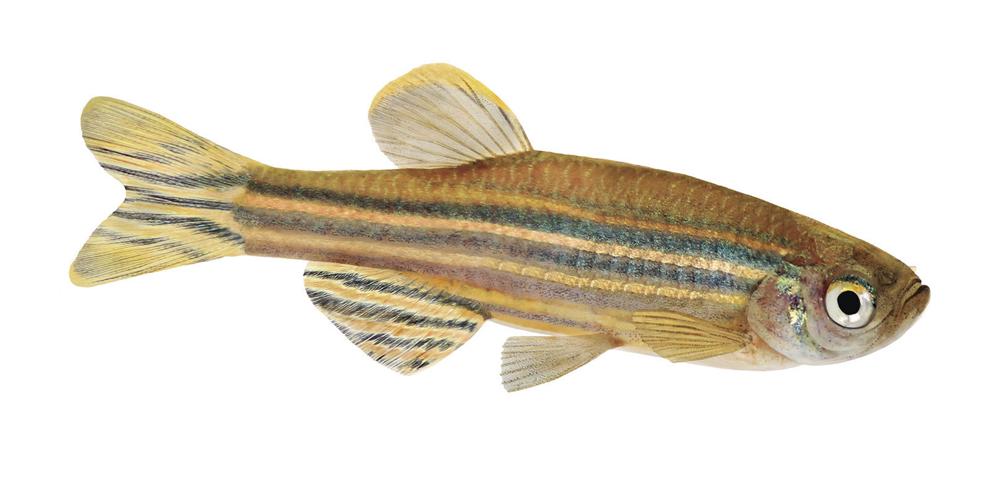 Zebrafish
Also known as danio rerio, this is a robust species that lives in schools. Although they're content in room temperature water, zebrafish require a tank volume of at least 52 gallons.
Tips to start an aquarium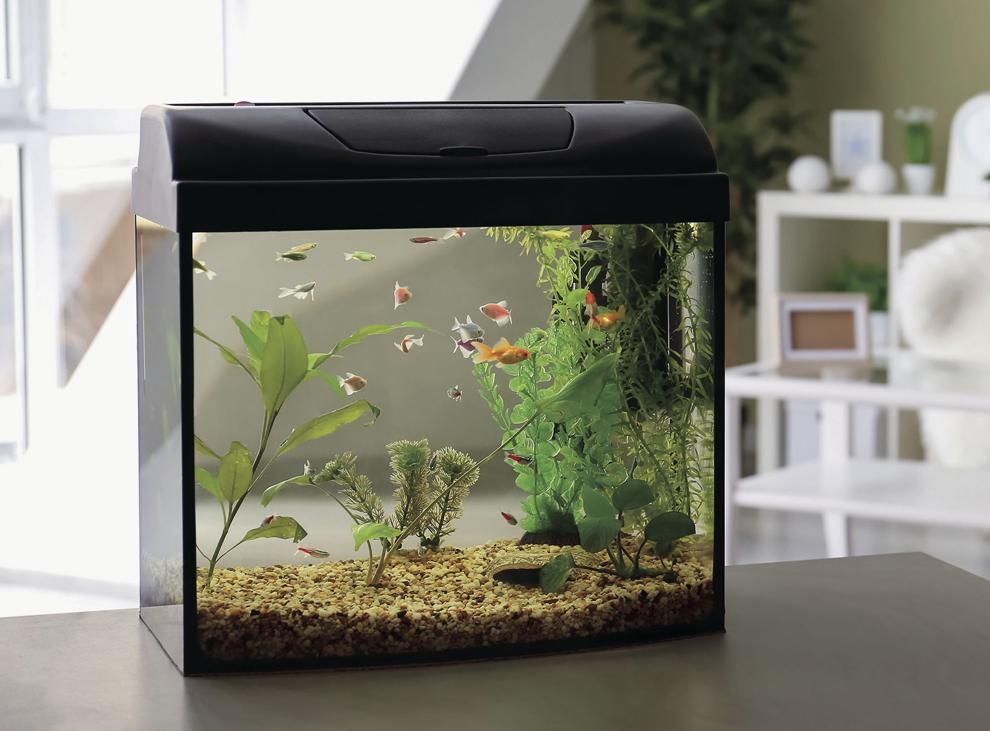 Maintaining an aquarium is more complex than many people realize. If you're thinking about embarking on your own fish-keeping adventure, here are some tips to get you started.
Learn about the fish you want to keep
Most people start keeping an aquarium because they're drawn to a certain type of fish. If this is you, be sure to research the species and learn all you can before buying your own. Some important information includes the type of water required, whether they live in schools or alone and the kind of care needed.
Get a bigger — not smaller — aquarium
It may seem counter-intuitive, but bigger aquariums are easier to take care of. Larger volumes of water are more forgiving to imbalances. The breed and amount of fish you want to keep will help you determine the size of aquarium that's most suitable.
Provide the right care and equipment
Make sure you feed your fish the right type of food and that their water is always clean. It's important to learn how to maintain their environment with the proper filters, lights and testing kits. Furthermore, you'll need to replace about a quarter of the water in their tank about every two weeks.
One last tip
Before you populate your new tank with fish, make sure that the water is properly cycled. The cycling process allows colonies of healthy bacteria to grow on the filter, thereby making the water in the tank habitable.