First-time pet owners often face a design dilemma when they bring their new, four-legged pals home. Integrating pets' 'stuff' into our immaculate, thoughtfully decorated homes is certainly a challenge, but it's not impossible. Explore the following supplies to prevent pets from taking over your space and style.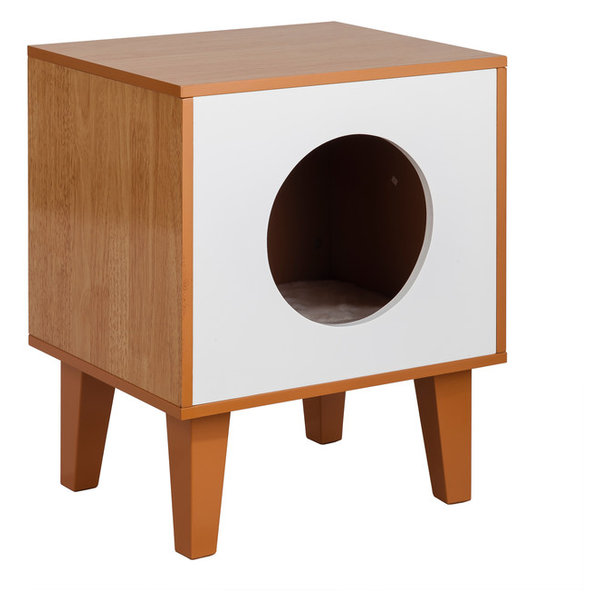 1. Designer Pet Beds
Design enthusiasts might cringe at the sight of pet pillows plopped on the living room floor. Believe it or not, with a little Internet digging you can find pet furniture that's in line with your existing decor scheme. This midcentury modern cat house is cozy and ultra contemporary. Place a pot of catnip on top with a decoration or two for a kitty haven that looks as good as it feels.
Buy this Square Cat Cuddle House from Houzz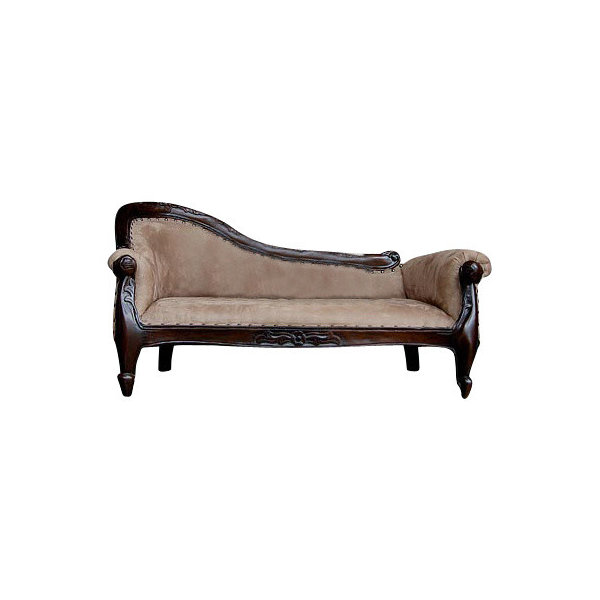 If you have a strict no-pets-on-the-sofa rule, this is the perfect piece for you. This Victorian-inspired pet sofa is rich in detail and made of real mahogany wood. Pamper your pet and move this petite couch to a sun-warmed corner or toward the TV. Your small dog or cat will love lounging here.
Buy this Mahogany Victorian Pet Sofa from Houzz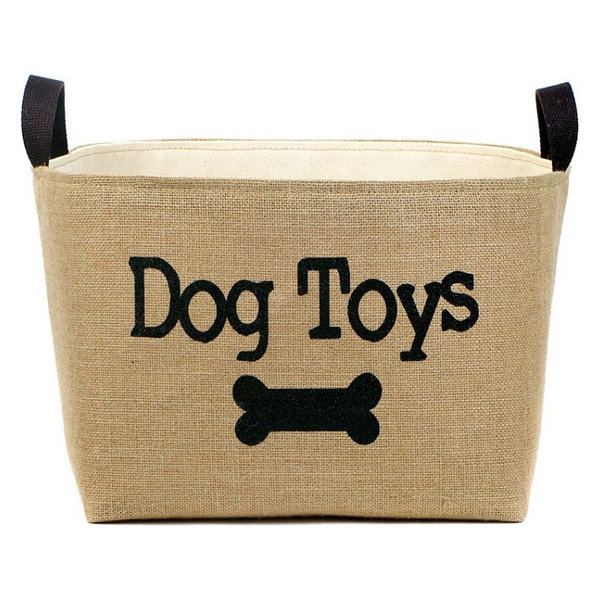 2. Decorative Storage
Tripping over balls and stepping on bones can be frustrating and sometimes even painful. Corral all of your pets' toys into one dedicated bin. Owners enjoy a simple toss-and-go cleanup and animals lap up the easy access to their favorite toys; it's a win-win.
Buy this Dog Toys Burlap Storage Bin from Houzz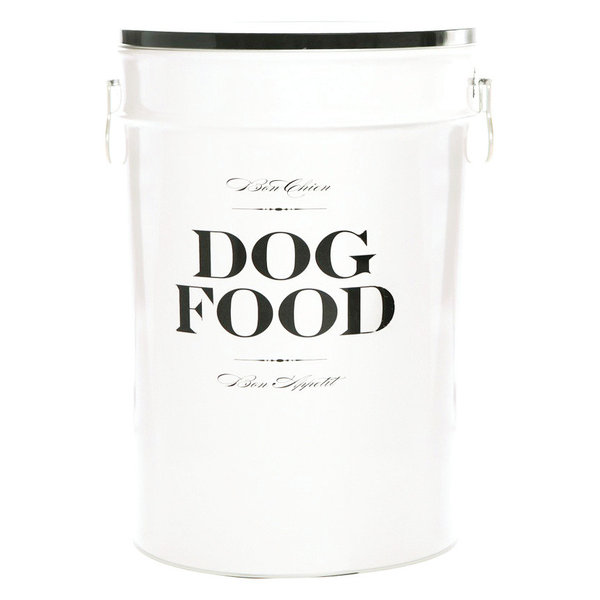 As cute as the kibble mascots are, a huge bag of dog food sitting out in the open is nothing short of an eyesore. Conceal chow in a decorative canister like so. Black and white steel goes with every color scheme. The sweet notes in French, "Bon Chien" and "Bon Appetit", are elegant touches that soften the bold "Dog Food" label. Keep it right next to your pet's bowls for a streamlined food station.
Buy this "Bon Chien Dog Food" Storage Canister from Houzz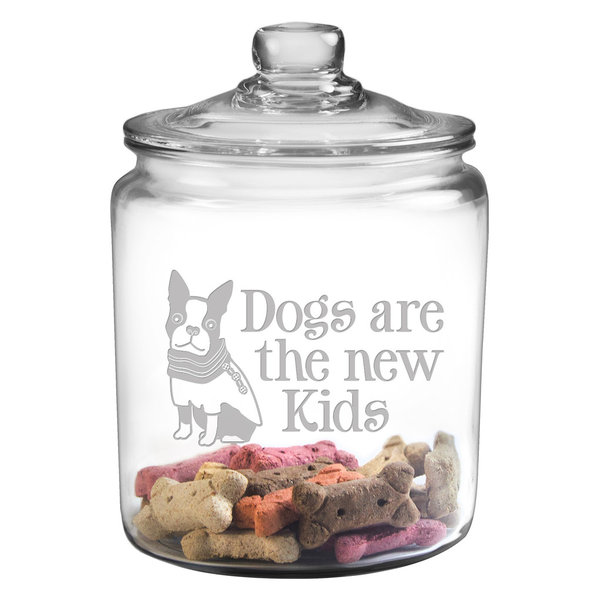 A cookie jar is always a welcome addition to a bare countertop. This treat jar is etched with an adorable French bulldog in a sweater and the phrase, "Dogs are the new kids". A great gift for empty nesters!
Buy this "Dogs are the New Kids" Half-Gallon Treat Jar from Houzz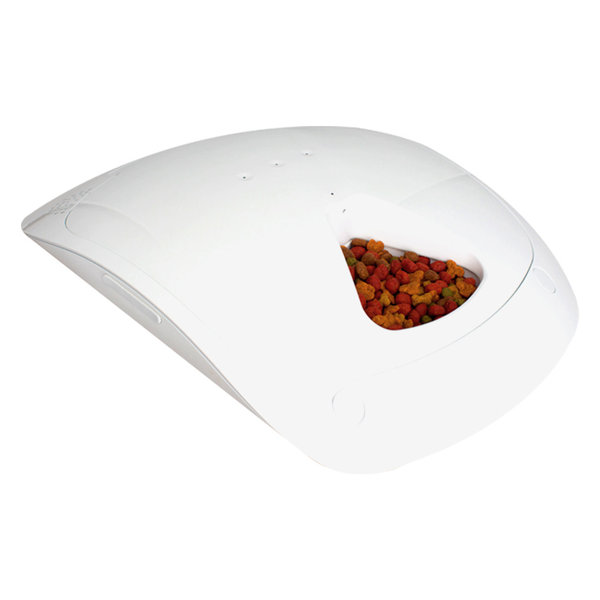 3. Pet Tech
Feed and Go is a smart pet feeder that connects to your home's WiFi. Create an automated feeding schedule, receive notifications when your pet has been fed and watch your pet from a built-in webcam all through a single smartphone app. Feed and Go includes six food compartments for proportions that are catered to your pet's needs. This is a smart solution for working pet owners allowing you to stay connected with your pets while you're away.
Buy this Smart Pet Feeder from Houzz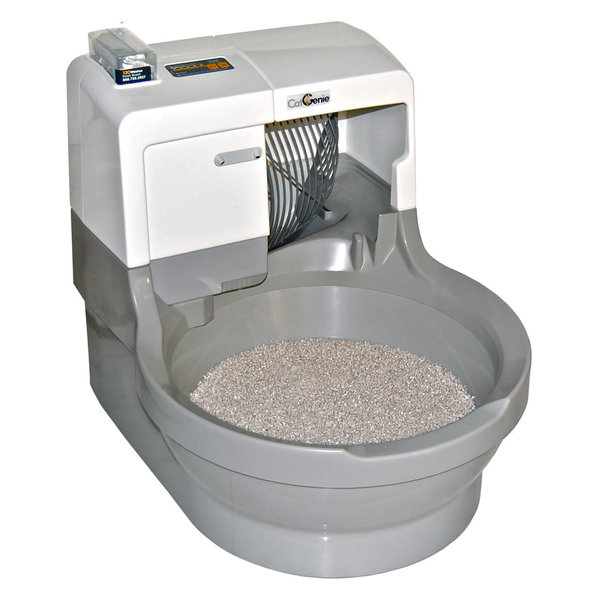 Finally, a litter box you don't have to clean. The CatGenie works like a human toilet. After a one-time installation to plumbing and electricity, it automatically scoops and flushes waste completely out of the home.
Buy this CatGenie Self-Washing Cat Box from Houzz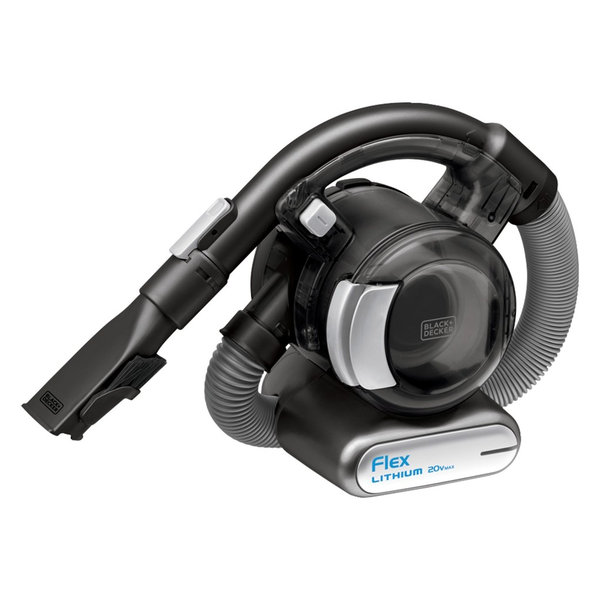 Our furry friends would not be the same cuddly creatures without their hair, but none of us enjoy finding dander here, there and everywhere. This small, but mighty vacuum by Black & Decker is specifically designed for picking up pet hair. The cordless, handheld design is convenient for quick cleanup and easy storage.
Buy this 20-Volt MAX Lithium FLEX™ Vacuum with Floor Head & Pet Hairbrush from Houzz
Related: What are the best floor types for pets? Learn what laminate flooring is and all of its Fido-friendly benefits.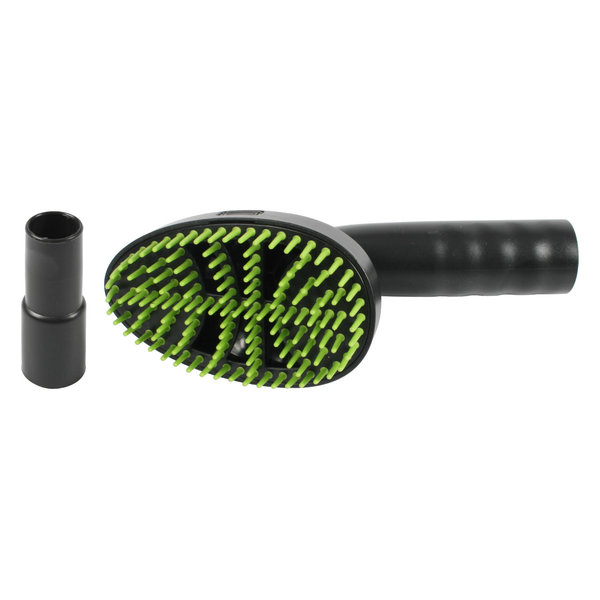 Bring it on shedding season. This Vac-n-Groom tool attaches straight to your vacuum and can be used as a grooming brush for cats and dogs. The flexible bristles are gentle enough for even short-haired, sensitive pets.
Buy this Cen-Tec Systems Vac N Groom Pet Tool from Houzz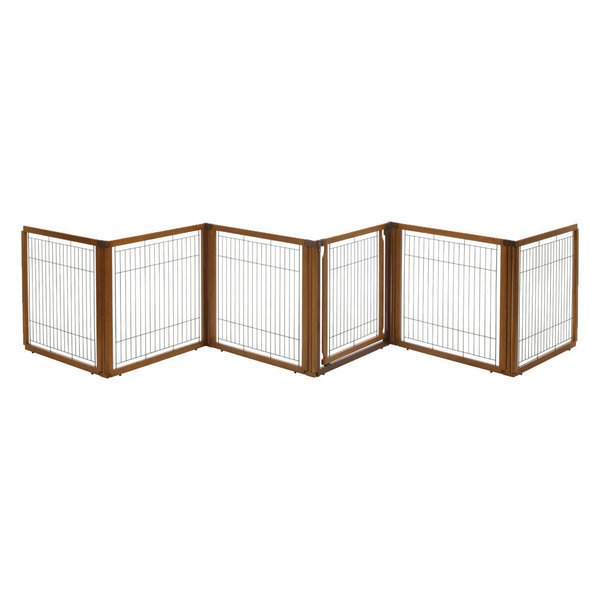 4. Convertible Gates
There are occasions, like parties and cleaning day, when we need to contain our pets for awhile. If you don't have a fenced-in yard or a spare room, you'll get a ton of use out of this convertible pet gate. Your pet will also appreciate this alternative to the dreadful crate. This six-panel gate can be used to block a doorway or as a closed pen. Owners can move in and out through the lockable door and the gate fold into the size of a single panel for simple storage.