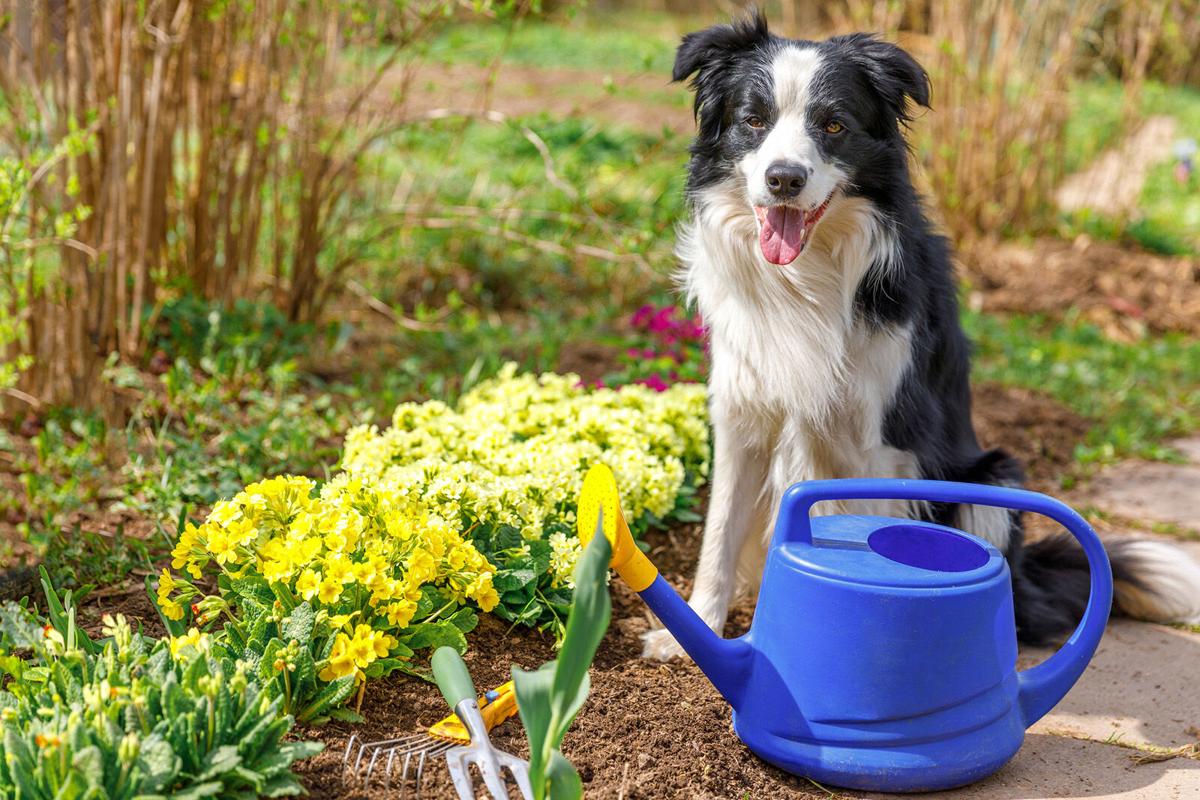 Spring is here and that means many people will be returning to their gardens. While we love seeing a unique garden with a variety of plants, some can be very dangerous for our canines. To help you create a dog-friendly garden the American Kennel Club offers the following advice:
Watch out for toxic plants
Avoid them completely. Even if your dog does not normally graze, the best way to ensure that they don't, is prevention. It is important to do research on the plants you are looking to add to your garden. Be sure to check out the plant guide to ensure what you're planting is dog-friendly.
Be cautious of pesticides
Pesticides can be extremely hazardous for your dog. Do not use any that include metaldehyde or methomyl. Buy products that are pet friendly or non-toxic. Be sure to follow the directions on the packaging carefully as side effects can be severe such as from irritation and ulceration to the mouth, gums, esophagus and stomach, to burns due to direct contact. Be sure to store them some place out of reach from your pup.
Create a play area
Create an area that is safe for your pup to run around in, out of reach of your garden. This way your dog can safely dig, sniff and run without causing damage to your garden or themselves. You can do this by building fences or borders to prevent your dog from accessing your plants. If your dog is a digger be sure to install an underground barrier as well.
Beware spring allergies
Just like humans, our pups can experience seasonal allergies triggered by plants, flowers and grass. Side effects often include biting and scratching of skin, excessive shedding, irritated eyes, red or enflamed skin, licking paws, scooting, sneezing and runny nose. Be on the lookout for these signs and be sure to take your pup to the vet as soon as possible.
For more information on responsible dog ownership, visit the AKC website at www.akc.org.
©2023 American Kennel Club. Visit at akc.org. Distributed by Tribune Content Agency, LLC