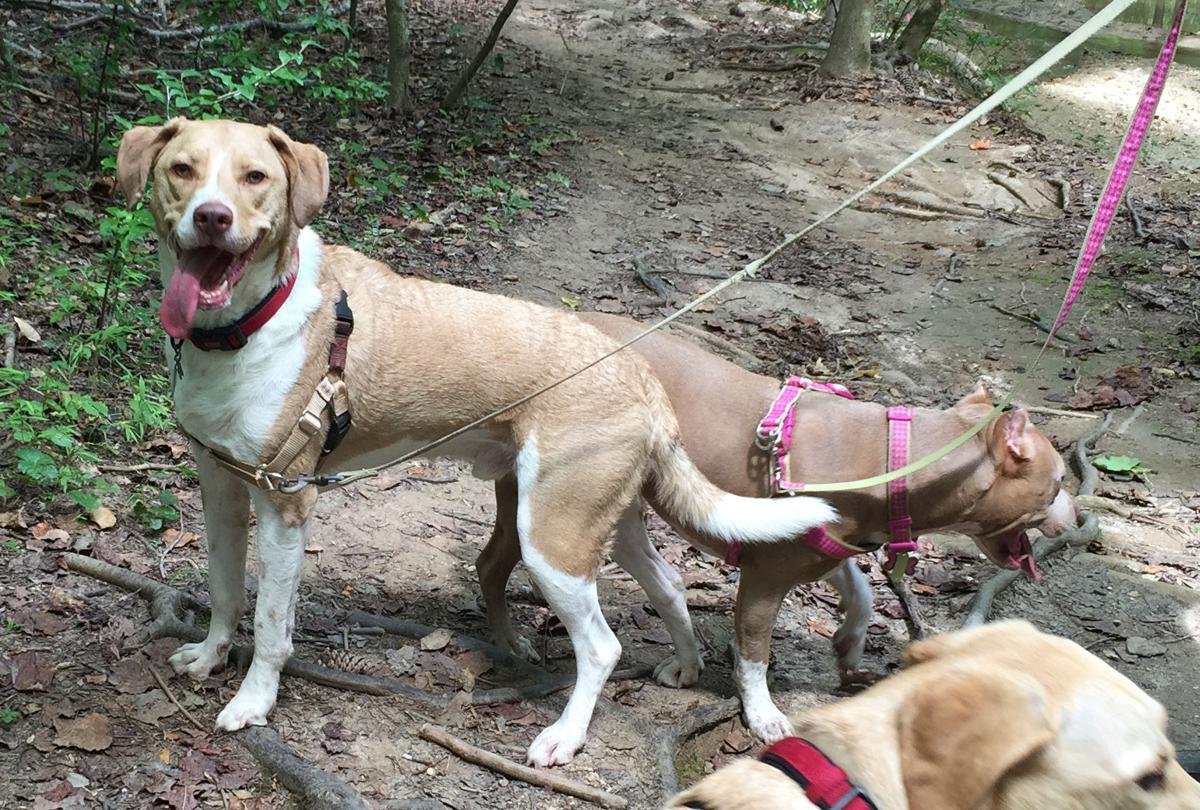 The Piedmont region in the heart of North Carolina is home to some of the state's largest and most pet friendly destinations!  The area offers a unique blend of urban landscapes, complete with plenty of pet friendly things to do.  North Carolinians and out-of-towners often bring their pups to the Piedmont to experience the wonderful cities in this thriving area.
High Point, NC
One can't-miss city for people and their furkids is High Point.  It has a cozy and quaint charm with all the highlights of a metropolitan area.  The outdoor activities here are abundant, with the many hiking trails and lakes, as well as parks and dog parks, for those who want to get outdoors with their four-legged sidekick and explore nature.  After a fun-filled day of exercise and play, people can take their pup to one of the many pet friendly breweries and restaurants in the area.  For pet travelers who are looking for a popular hotspot, along with scenic views and a lot of pet friendly things to do, then High Point, NC should be on the list as a "can't miss" spot!
Greensboro, NC
Just down the road from High Point is the booming city of Greensboro.  When looking for a place to stay, pet travelers who visit Greensboro have many choices, such as hotels, inns, bed and breakfasts, and even vacation rentals.  Then, when it's time to go out and about, outdoor activities are prevalent here as well. There's even a local farm to roam and explore, with an on-site market that supplies fresh produce.  The local brewery scene is also "hopping", with many offering indoor and outdoor areas where dogs are welcome. Pet parents should check out Greensboro, NC for a great place to visit, stay, and play with their furry family members.
Winston-Salem, NC
Last but definitely not least is the unique town of Winston-Salem.  It's often called the "Twin City" for its blended combination of culture and arts. However, pet lovers believe it can add a third component to its repertoire, for being such a dog friendly town!  Winston-Salem has numerous historical sites to wander through, parks to visit, pet stores to peruse, and restaurants with outdoor seating spaces ideal for dining with pooches. And, heading out to a local dog friendly brewery is a breeze, as they're becoming more popular and easy to find!
North Carolina is home to many unique destinations, and the Piedmont region offers plenty of exciting pet friendly places to visit!  The Piedmont area welcomes people and their pets to visit and enjoy their outdoors, breweries, activities, accommodations, and culture.
About TripsWithPets:
TripsWithPets is the premier online pet friendly travel guide -- featuring online reservations at over 30,000 pet friendly hotels & accommodations across the U.S. and Canada.  When planning a trip, pet parents go to TripsWithPets for detailed, up-to-date information on hotel pet policies and pet amenities.  TripsWithPets also features airline & car rental pet policies, pet friendly activities, a user-friendly search-by-route option, as well as pet travel tips.