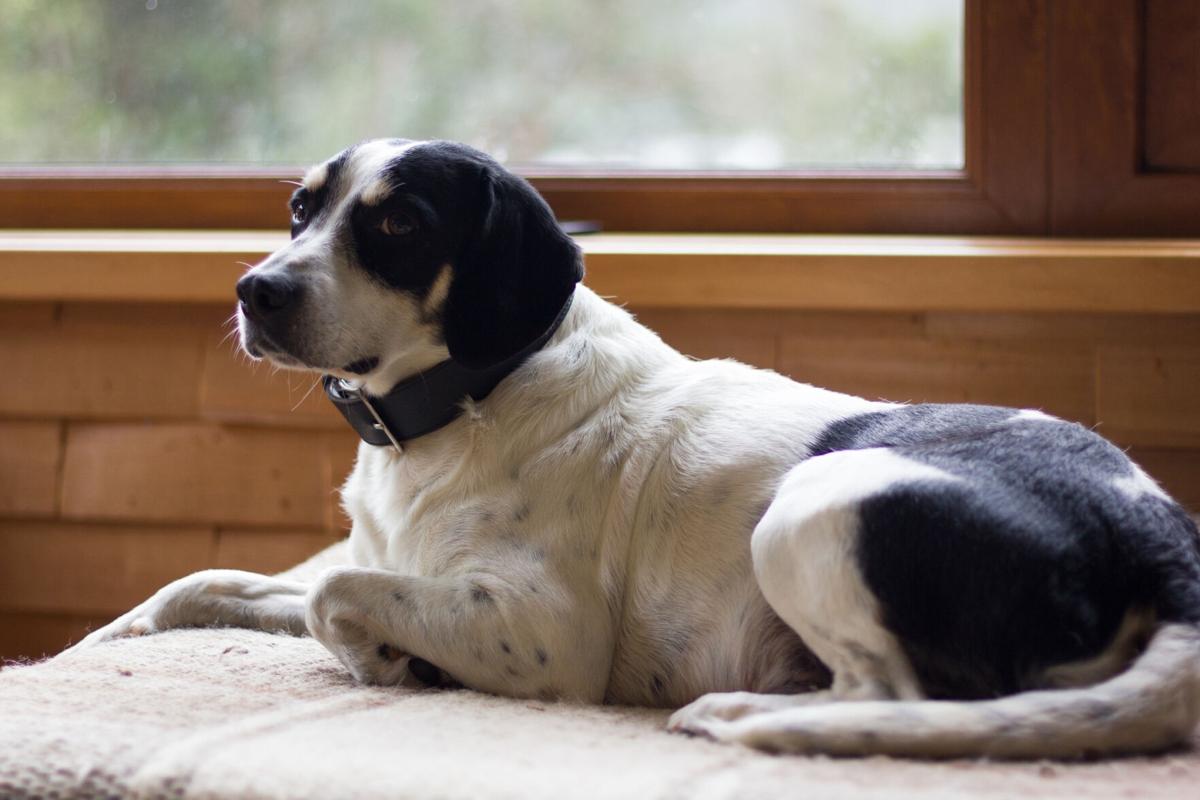 With Thanksgiving just around the corner, you may be planning get-togethers with family and friends, albeit on a smaller scale this year.  However, whether there are 4 or 40 guests gathered 'round the table, your four-legged family member may not be ready for the festivities.  New people, shuffling around, loud talking and laughter, and extra activities can often combine to tempt your pup into misbehaving.  So, it's best if you're prepared, before your furkid grabs Uncle Ted's turkey, jumps up on Grandma, or tips over the trash!
We've come up with some easy ways to make sure your pooch is well-behaved for your upcoming Thanksgiving celebration.
Review positive behaviors
No matter how long it's been, getting back to practicing and positively reinforcing good behaviors can help your pooch become more well behaved.  Start refreshing his memory with reminders about all the basics, such as sit, stay, lay down, etc., and have his favorite treats ready to give out as rewards.  Be sure to also keep those treats nearby on the day of your get-together, so you can encourage him when he displays good manners.
Tucker him out
With all of the preparations you'll be making, you may forget to take your dog out for his daily walk or playtime routine.  It's important to help your dog get some exercise so he can get all his wiggles out before guests arrive.  If your pooch has bottled-up energy, he may get bored and even agitated, which can cause him to chew, beg, bark or whine.  Helping him get some physical activity to release that built up energy leads to a more relaxed dog, which leads to a more relaxing day for you, too.
Provide engaging activities
Keep plenty of your pooch's toys on hand, and pick out his favorites so you know that he will stay occupied.  Of course, having some treats handy is always helpful, too!  Toys that help engage your dog mentally are great choices - they will keep him entertained and get his brain working, which will tucker him out.  As far as the treats go, try a treat-dispensing toy that will not only challenge and amuse your pup, but will also give him treats as a reward.
Enlist helpers
When you're bustling around and preparing for Thanksgiving day festivities, you may unknowingly leave your pup "out in the cold".  So, gather up a few of your (responsible) family members or friends to help watch out for your furkid.  They can help by keeping his behaviors in check, making sure other guests are not over-indulging him with table scraps, and taking him outside for short walks and potty breaks.
Prepare a contingency plan
Despite your best efforts, even the most well-behaved pups can get distracted and ultimately forget their manners.  Therefore, it's best to have a back up plan if things go haywire and your furry family member's energy just can't be contained!  Things to consider are putting him in his crate, keeping him secured behind a baby gate, or tethering him if there's ample space.  If you do find that you have to keep your dog separated from the activities, give him a special toy or treats to keep him calm, cool, and collected.  For example, if he normally likes a Kong filled with biscuits, then stuff it with a mix of his favorite kibble and mashed sweet potatoes to pique his interest.
Don't fret!  With some planning, prep, and practice, your pooch will impress your family and friends and be the "guest of honor" at your Thanksgiving day event.   
About TripsWithPets
TripsWithPets has been helping pet parents find pet friendly accommodations since 2003. TripsWithPets provides online reservations at over 30,000 pet friendly hotels & accommodations across the U.S. and Canada. You'll find thousands of pet-friendly destinations like Carson City, NV, Richmond, VA, and Seattle, WA. When planning a trip, pet parents go to TripsWithPets.com for all they need to book the perfect hotel for their pet -- including detailed, up-to-date information on hotel pet policies and pet amenities.