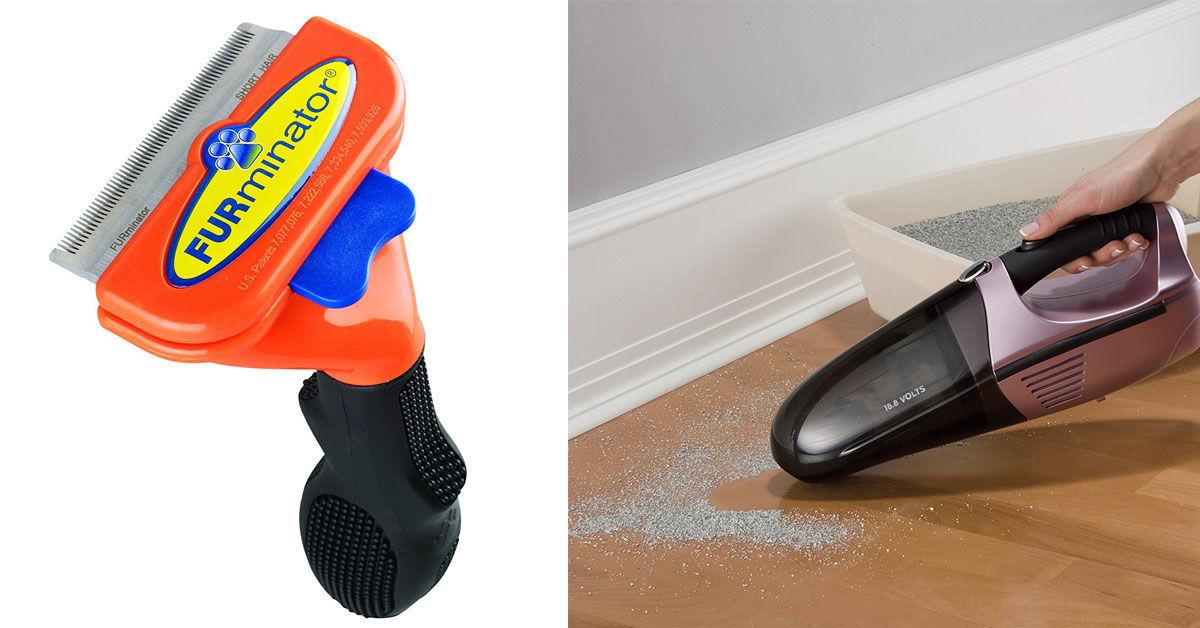 Proud pet owners may consider their pets part of the family, but unfortunately, they don't clean up after themselves. If your dog or cat is leaving a trail of fur in their wake, it's time to invest in these awesome products.
1) A Handheld Vacuum
From quickly sweeping pet hair out of corners, to prying stubborn fur from the couch, a handheld vacuum is an essential tool for every pet owner. This cordless model has an 18 volt rechargeable battery, and a motorized pet brush to suction fur off any surface.
Shark Cordless Pet Perfect II Hand Vac available from Amazon
2) Lint Rollers
Lint rollers aren't just great at picking pet hair off your clothes. They can also pull hair from any fabric in your home. Couches, chairs, throw pillows, and blankets will all benefit from a daily lint roll.
Scotch-Brite Lint Roller available from Amazon
3) A Special Broom
If you're tired of pulling pet hair out of your broom, but never feeling like your floors are completely clean, the Bissell pet hair broom is a must have. The adjustable rubber bristles attract pet hair, and even work on low pile rugs.