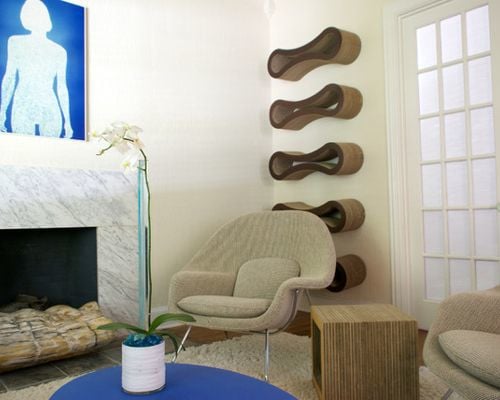 As a pet parent, it's only natural to spoil your fur babies, but before you know it, all of your furniture is upholstered in jute and sisal and your floor is littered with, well, litter among many mouse-shaped toys. If you don't see an end in sight for your cat-dominated shopping habits, it might be time to at least raise your style standards. Fortunately, there are a lot of modern pet supplies out there that have been designed with home decor trends in mind. Here's a roundup of 10 classy products for the refined feline.
Related: See a Home Tailor-Made for Pets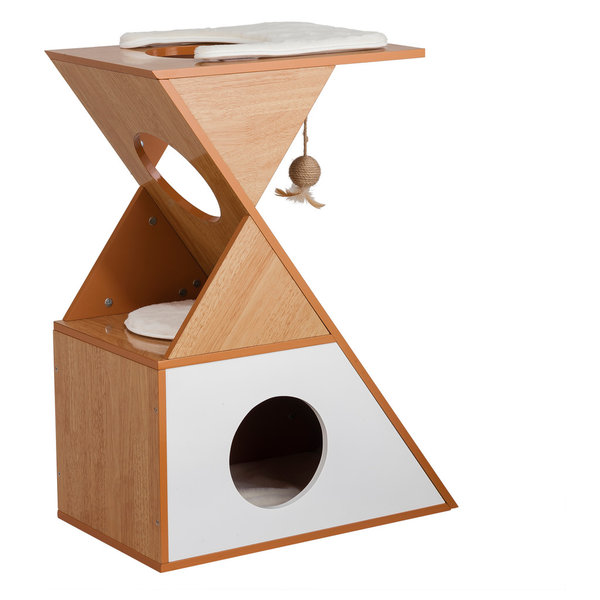 A Handsome House
This three-tier design caters to your cat's curiosity and your midcentury modern style preferences. The top tier is cushioned for sunbathing near a window. Kitty can travel through the cut-outs to the middle level, which features a cushion on one side and a sisal mat on the other. Here, cats can scratch their heart out and play with the tassel toy attached above. The bottom tier is an enclosure with another comfy cushion that yields the coziest cat naps.
Tri Cat Cuddle House from Houzz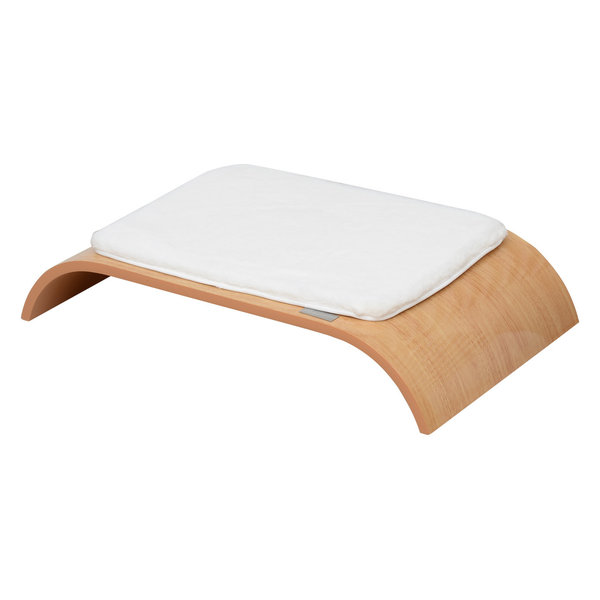 The Purr-fect Perch
Here's another cat-approved midcentury modern piece elevated with sophistication. It's the epitome of the modern pet bed. The white mat on top snaps into place via buttons to prevent the sleek burlywood from becoming a slip-and-slide. This cat bed will fit right into your Scandinavian style bedroom or contemporary living room.
Pawhut 27" Midcentury Modern Pet Bed from Houzz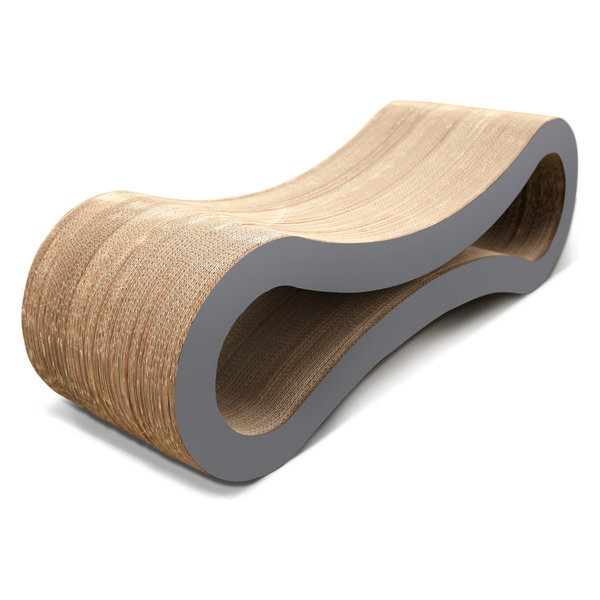 The Cure for Cat Scratch Fever
Here's a hardworking scratcher lounge your cats will never tire of. Its undulating shape covered in cardboard is a unique challenge for cats to scratch all curves and crevices. Place it in a bay window for kittens to retire after a long day of play. Not to mention, it doubles as a sculptural conversation starter that's sure to intrigue human houseguests too.
UltimateCat Scratcher Lounge from Houzz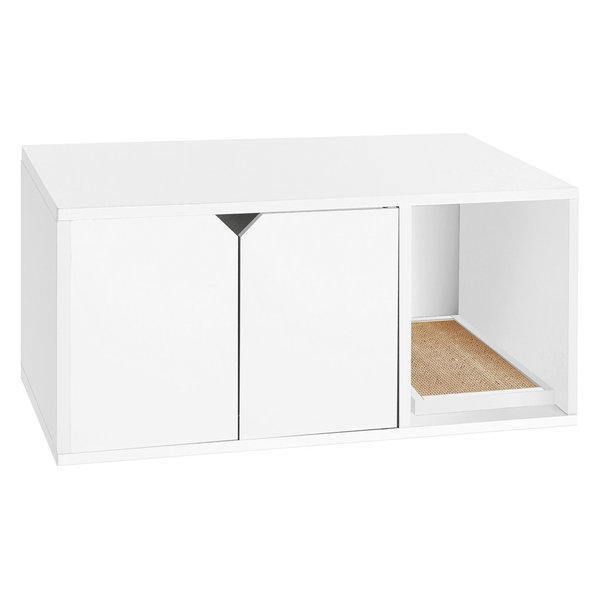 No-Mess Litter Box
There's a time in every new cat owners' life when they just have to accept the fact that the litter box isn't going anywhere. There's no way around having this smelly box of yuck in your house, but there is a way to disguise it. This litter box enclosure appears to be an ordinary cabinet, but guests would be surprised to find out what's behind closed doors. The cabinet fits 19-by-18½-inch litter boxes, which your cat can access through an opening in the scratch pad platform on the right-hand side.
Way Basics Eco-Friendly Cat Litter Box With Doors from Houzz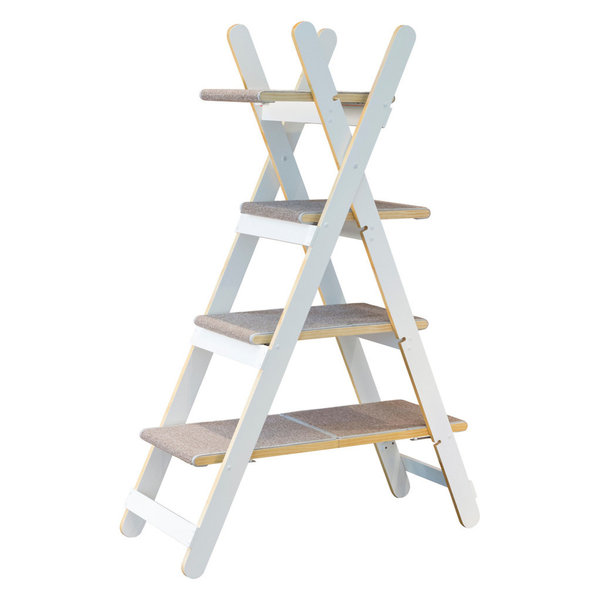 Contemporary Cat Tree
This looks like a cool shelving unit from afar, but it's actually a cat tree that'll take your feline's entertainment to new heights. It features four levels of carpeted steps in various lengths and alignment. This is a great solution for renters or those living in tight quarters, as it's compact and collapsible.
Modern Folding Cat Tree from Houzz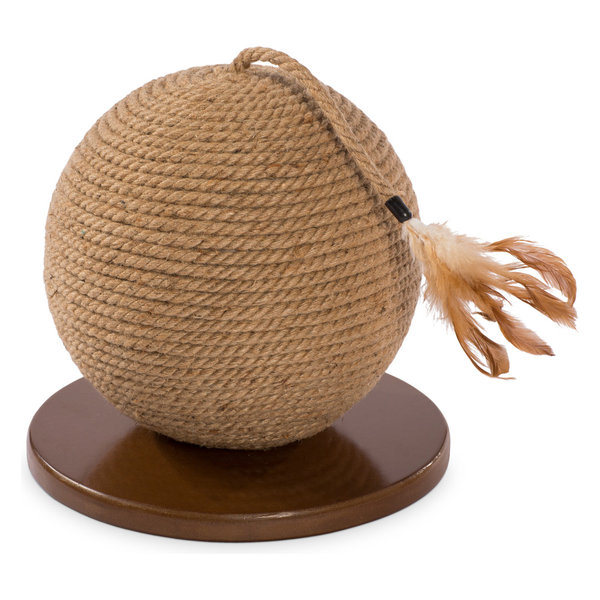 An Itch to Scratch
Perhaps the best way to deter a cat from scratching your favorite armchair is to distract them with a durable object nearby that's dedicated to their antics. Despite its shape as a big ball, this scratching sphere is held in place by a sturdy wood platform, so you won't have to worry about it taking a tumble and rolling into your prized possessions. It does have a decorative aspect to it too. The wood, jute and feather is a bohemian ensemble that will texturize your modern space.
Kitty Power Paws Sphere With Tassel Toy from Houzz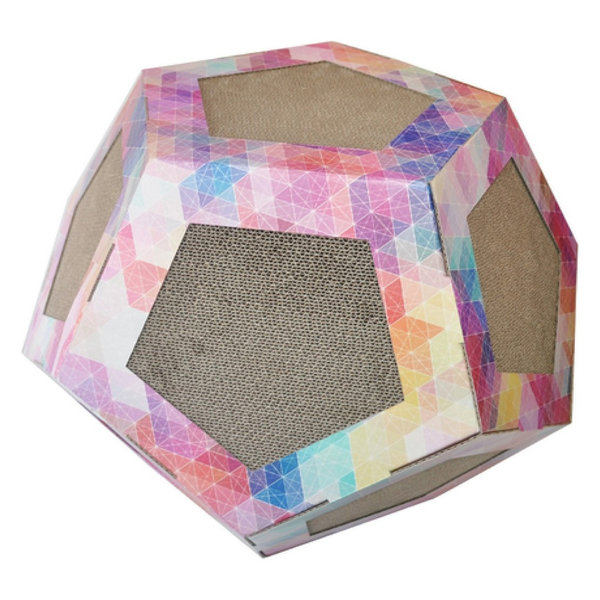 Go Geometric
Here's another toy that's as visually interesting to humans as it is entertaining to cats. Cats will love pawing at this puzzling toy. Not only is it scratch-proof, but it also has an opening for cat to get inside and roll around or even sleep. This playful octagon is totally pet-friendly, constructed of recycled cardboard and non-toxic glue with an organic catnip device.
Collapsible Puzzle Pet Cat Scratcher Toy and House from Houzz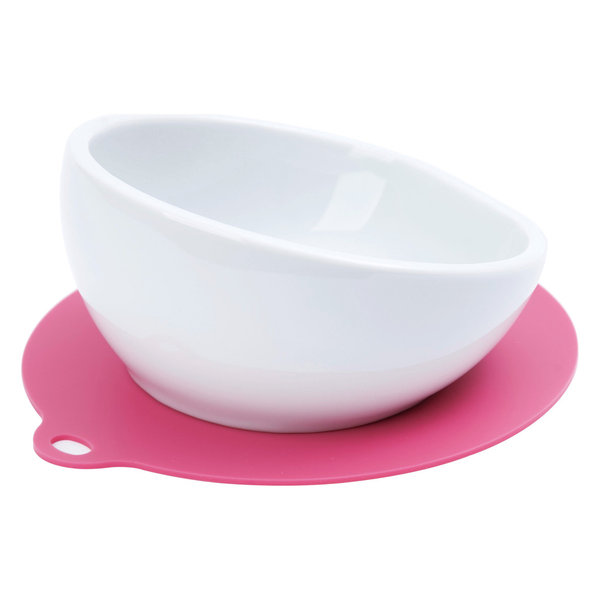 All in Good Taste
Traditional pet bowls are nothing short of clunky, but this contemporary dish is anything but. Everything from its angled design to its anti-slip silicone mat has been well thought out. It's ergonomic for small pets and it's easy for owners to clean. We think the cherry pink is awfully chic, but the Chibi Pet Dish is also available in blue and mango yellow.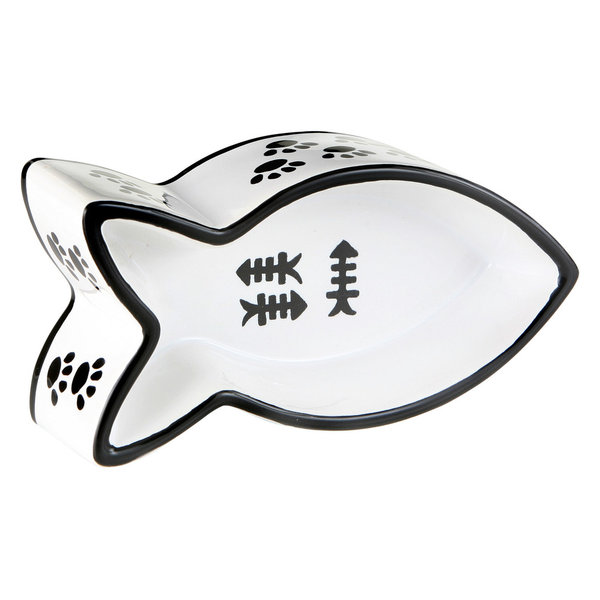 One Fish, Two Fish
Following suit with the seafood symbols we often see stamped on cat supplies, here's a fish-shaped bowl that's cute - not kitschy. It's pared down by classic colors and shrunken to a bite-sized bowl to keep kibble neat and tidy.
Paws and Fish Shaped Dish from Houzz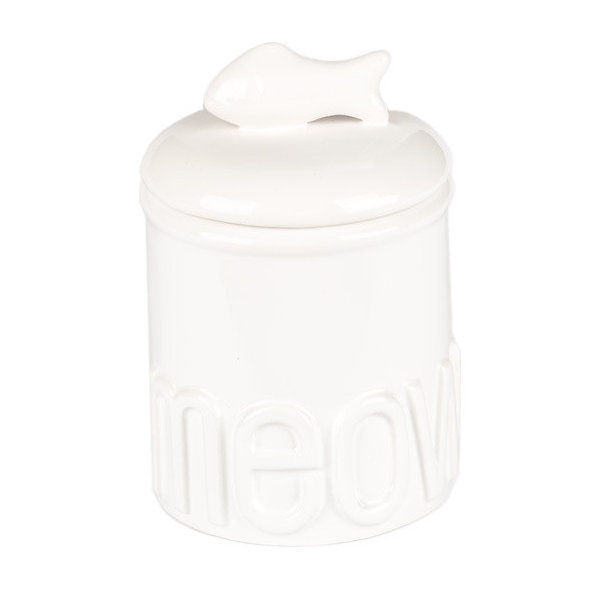 Snack in Style
This all-white treat jar is ultra minimal. It's a good thing that it's embossed with the word "meow" and topped off with a fish-shaped handle, otherwise, you might mistake it for your other kitchen canisters of sugar and flour.