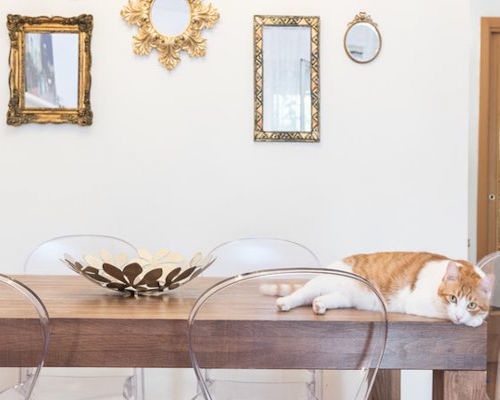 Now is the perfect time to do some last minute spring cleaning -- but don't let your pet's messy bowls and treat boxes prevent you from enjoying the glistening kitchen of your dreams. Instead, why not integrate your furry friend's feeding supplies into the look of your home? Here's a roundup of some updated, colorful pet bowls, treat jars and other accessories that will work with your space, rather than against it.
Related: Clever Cubbies and Drawers for Your Pet Food Station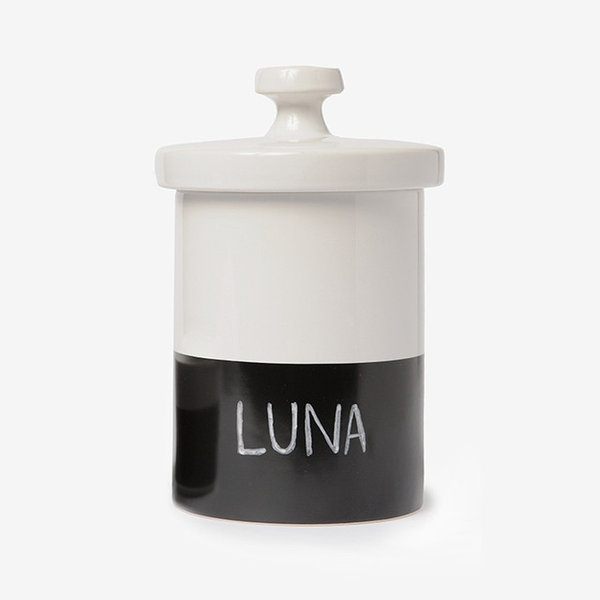 Personalized Pet Jar
Say goodbye to cardboard boxes of dog treats laying around your home, and opt instead for this hand-dipped chalkboard jar. With space to write in your pet's name, you'll want to store this stylish jar right on the kitchen counter. Each ceramic jar is dishwasher safe and includes an air-tight rubber seal, so the treats stay fresh and safe from pests.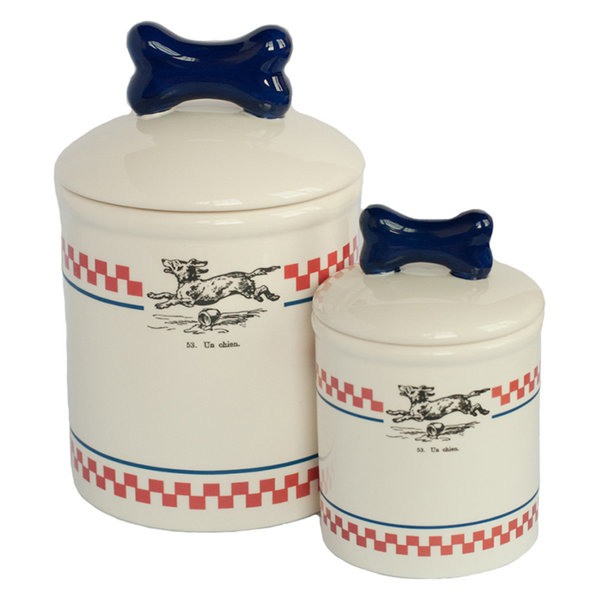 Farmhouse Charm
Complement the look of your farmhouse-inspired kitchen with this classic dog treat jar. Painted in red, white and blue and featuring a charming sketch of a pooch, this jar offers a tasteful storage solution for dog biscuits. This jar comes in two sizes, and a matching bowl can also be purchased to complete the look.
Bistro Treat Jar, Medium from Houzz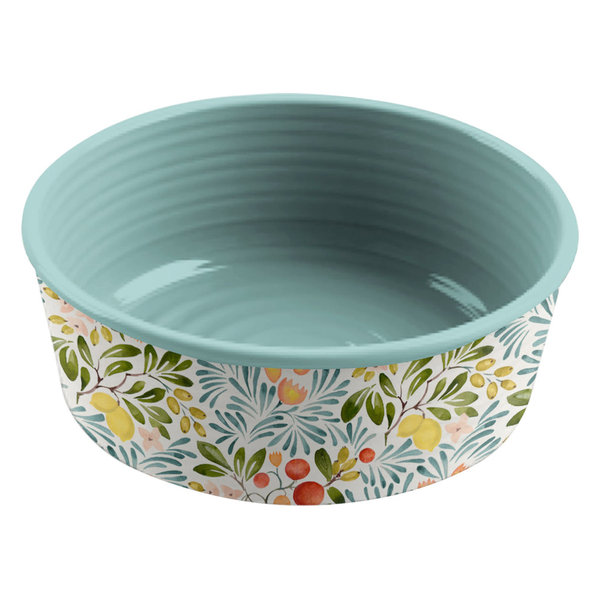 Floral Decor
Brighten up your pet's feeding station for summer with this warm and colorful bowl. Painted turquoise and sporting a cheerful floral design, this bowl will keep your dog or cat's eating zone looking as inviting as the rest of the kitchen. BPA free and dishwasher safe, this dish is also easy to clean.
Country Orchard Medium Pet Bowl from Houzz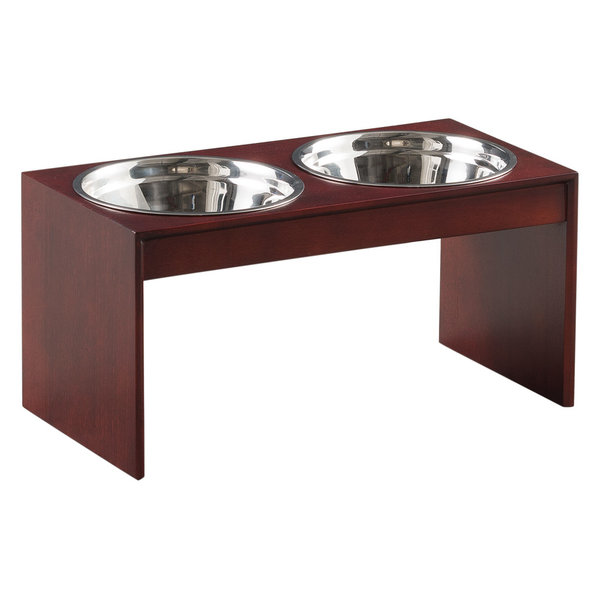 A Place at the Table
Give your four-legged friend its own elegant dining space with this mahogany wooden pet feeder. With two stainless steel bowls set into the solid pine frame, your pet's bowls won't get knocked over, keeping the area around the feeder looking clean. But even if your pup does manage to spill, the feeder's polyurethane coating will protect it from water damage.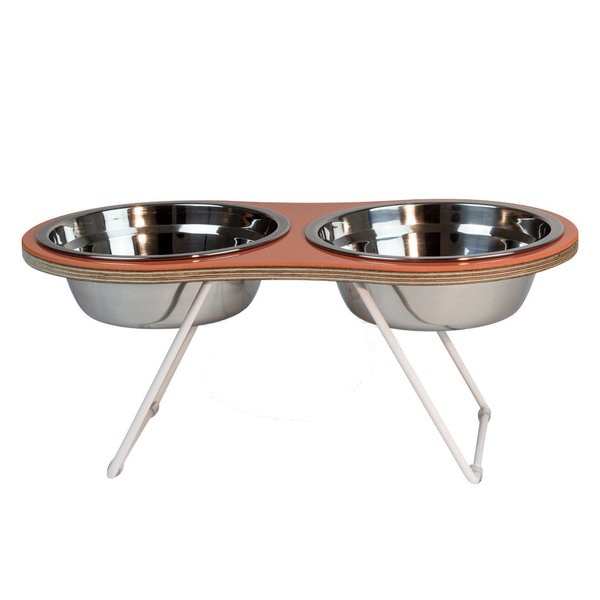 Retro Dining
Add a playful, mid-century modern touch to your kitchen with this peanut-shaped pet feeder. Although compact in size, this feeder is perfect for pets of all sizes, from small cats to large dogs. Made from a slab of waterproofed birch plywood and an acrylic top, this feeder can be used inside or out. When it's time to clean, simply wipe the top with a wet cloth.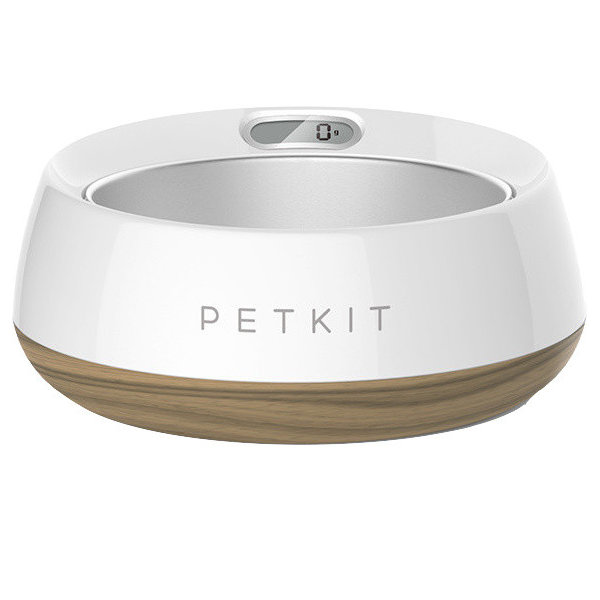 Eating Smart
Manage your pet's diet with this digital feeding bowl, complete with a scale. This bowl allows you to easily weigh your cat or dog's food as you pour it into the bowl, and can even show how many calories are contained in the meal. When your pet is done eating, the antimicrobial inner metal bowl can be removed and placed right in the dishwasher.
Digital Feeding Bowl from Houzz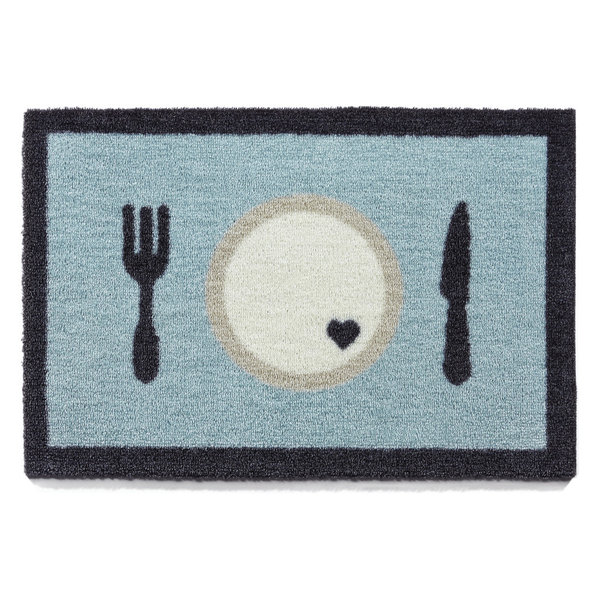 Pet Place Setting
Provide your furry friend with the tools to be a neat eater by setting this nylon mat underneath its feeding station. Treated with active hygiene technology to prevent the spread of bacteria, fungi and dust mites, this mat will catch and contain any spills. With a rubber backing, this mat will not only stay in place, but also help maintain a designated feeding spot for your pet.
Howler and Scratch Dinner Pet Food Mat from Houzz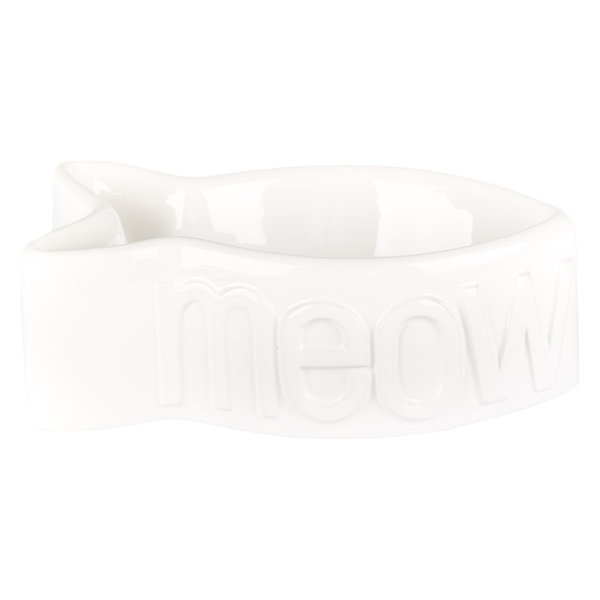 Fish Feast
Owning a cat doesn't mean you need to put up with plastic bowls dotting your floor, when you could replace them with this glossy fish-shaped dish. As much a cheerful decoration as it is a vessel for your cat's food, this dish will add a homey touch to your space. With a clean ivory finish and raised "Meow" lettering on the side, you'll be pleased to look at this dish even between mealtimes.
Meow Fish Shaped Dish from Houzz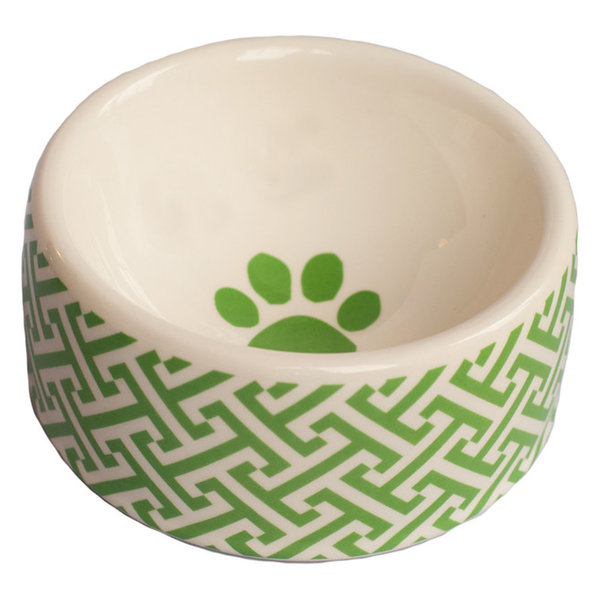 Colorful and Contemporary
Add a pop of chic style to your home with this green patterned pet bowl. Featuring a bright trellis pattern and a green paw print in the middle of the dish, this is a pet accessory you'll want to keep on display. Available in two sizes, this bowl can serve both dogs and cats.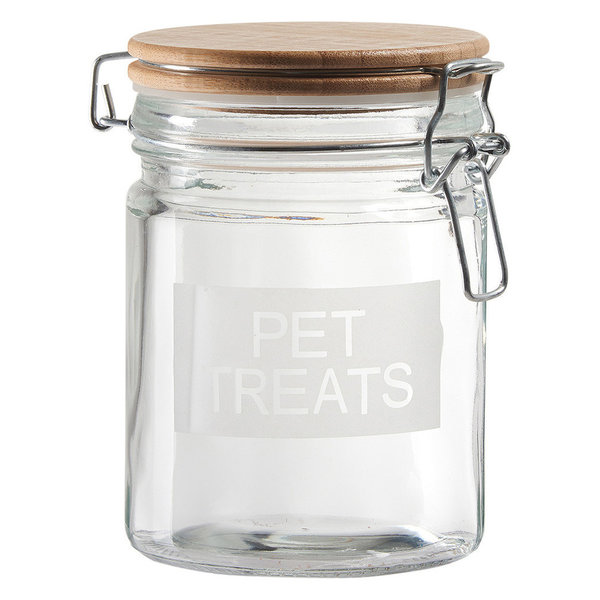 Classic Cookie Jar
When it's time for a treat, relish in popping open this sealed jar and handing your pup a biscuit. These small jars come in a set of two and have a hermetic seal, to keep your pet's treats fresh. Made of clear glass with a bamboo lid, and printed with a "Pet Treats" label, this jar would look beautiful on a kitchen countertop.
Pet Treat Jars, Set of 2 from Houzz