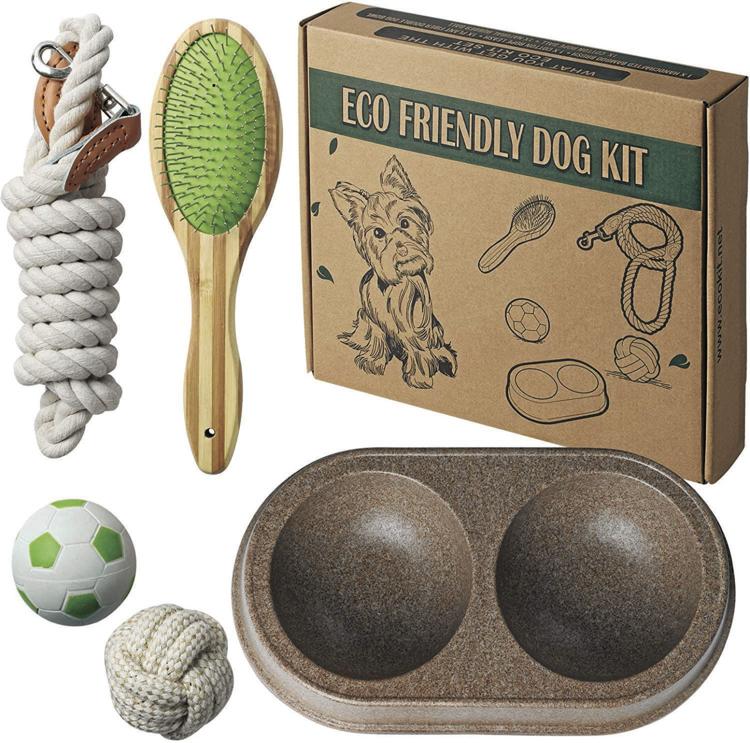 Our take: If you prefer eco-friendly products, you'll love the plastic-free Eco Kit's Eco-Friendly Puppy Starter Kit.
What we like: All items are made from natural materials, such as cotton, bamboo, natural rubber, and plant fiber. Includes leash, two toys, double bowl and brush.
What we dislike: You'll still need to buy a lot more for your puppy.