Maintaining a tidy home is hard enough without pets. And for those who do have a fluffy family member, animal hair, mud and less than rosy smells are a constant issue. Still, cleaning the house is not a lost cause for pet owners -- and with the right tools, preventing messes before they happen can become part of your routine. Read on for our top ten housekeeping picks for those with a dog, cat or other furry companion in their life.
Related: 15 Doggone-Good Tips for a Pet Washing Station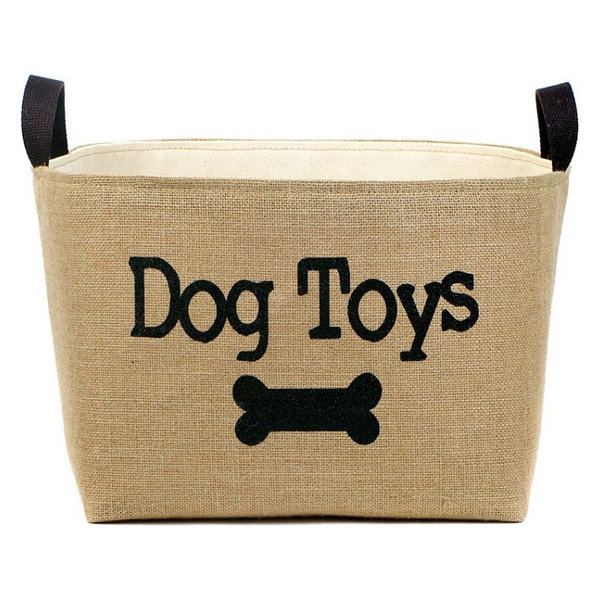 Keep the Toys in the Toy Box
Having a storage bin for your pet's toys seems intuitive, but so often, pet owners resign themselves to letting slobbery balls and chew toys lay around on the floor. For a cleaner look, opt instead to keep this tasteful burlap storage bin tucked away in a corner, and only have one toy out at a time. Each bin is handcrafted from sturdy cotton canvas and includes side handles, for easy transport.
Dog Toys Burlap Storage Bin from Houzz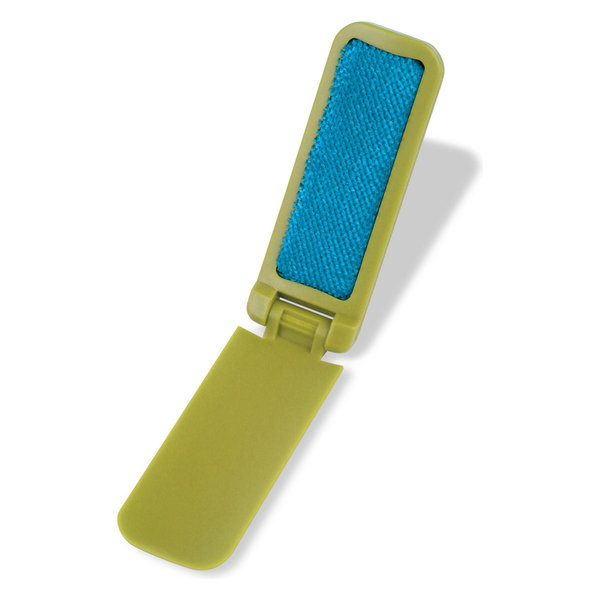 On-the-Go Lint Roller
Keep one of these lint rollers in your car, purse and backpack, and you'll never have to worry about stray pet hairs on your clothes. Just four inches long, this compact lint roller has a flip top that keeps it clean when not in use. This set comes with 12 rollers, so you can stow one in various places and always be prepared.
Box of 12 Flip Open Travel Lint Brushes from Houzz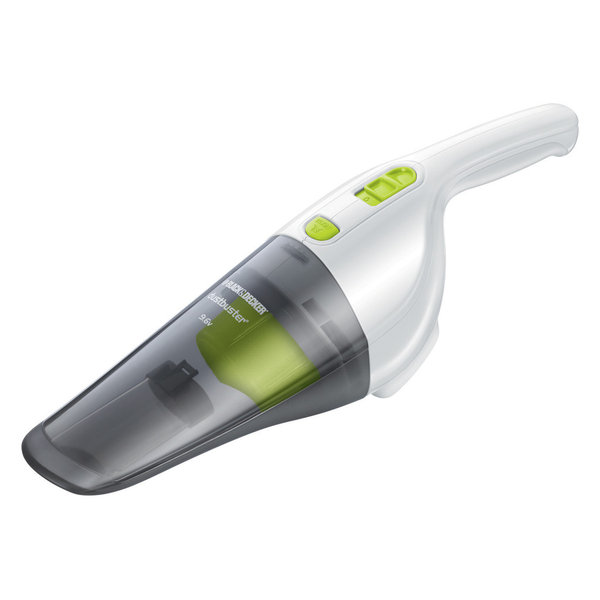 Hand-Held Vacuum
Vacuuming doesn't have to be a time-consuming chore with this small, cordless vacuum. Perfect for getting rid of pet hair on the couch or reaching small spaces, this is a cleaning tool you can use for just a few minutes each day to make a big difference. This vacuum is rechargeable and comes with one brush and one crevice tool.
Black and Decker Cordless Vacuum from Houzz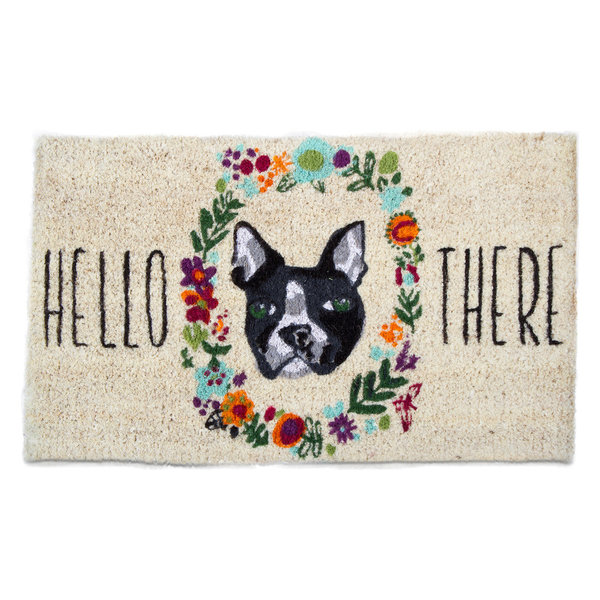 Wipe Your Paws
After you've been out on a walk with your dog, make sure both you and your pet wipe down on a door mat before going inside. Put out this mat, with a Boston Terrier's face surrounded by a floral wreath, and make it a habit. Constructed from durable coir, this outdoor mat is meant to hold up to scuffing.
Hello There Dog Coir Mat from Houzz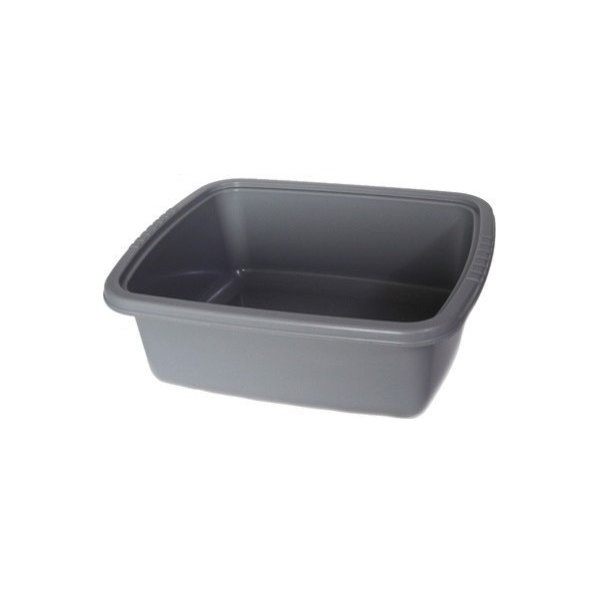 Take a Quick Dip
If you know your dog is going to come home especially dirty after a walk, from mud, sleet or dirt, prepare ahead of time by placing this shallow bucket full of water outside your home. Simply dip your dog's feet in the water for a quick rinse off, and then towel your pup off before heading inside. Made of plastic and just under six inches in height, this basin is perfect for your dog to step in and out of for a post-walk dip.
Plastic Dish Pan Basin, Gray from Houzz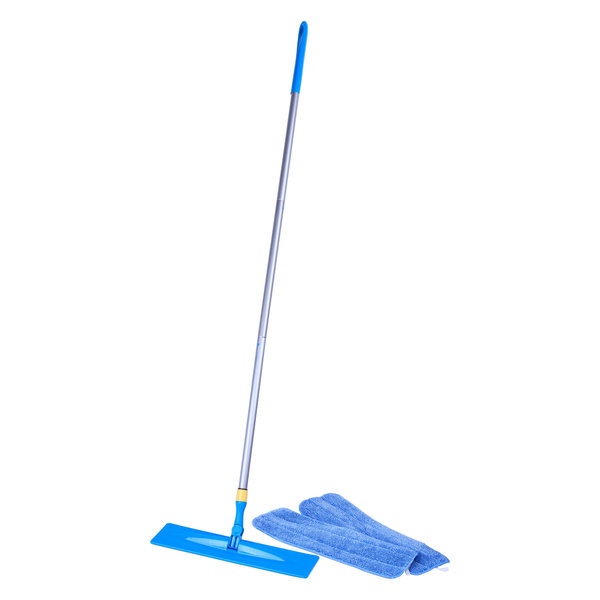 Reusable Mop Pads
Finally reach that pile of pet hair under the couch with this swivel mop, complete with two reusable pads. Made of microfiber, these pads can be used wet or dry to pick up dust and grime, and can simply be thrown in the wash to be used again later. And with a swivel head, this mop can reach underneath furniture and in tight corners, for deep cleaning.
Swivel Mop with Reusable Mop Pads from Houzz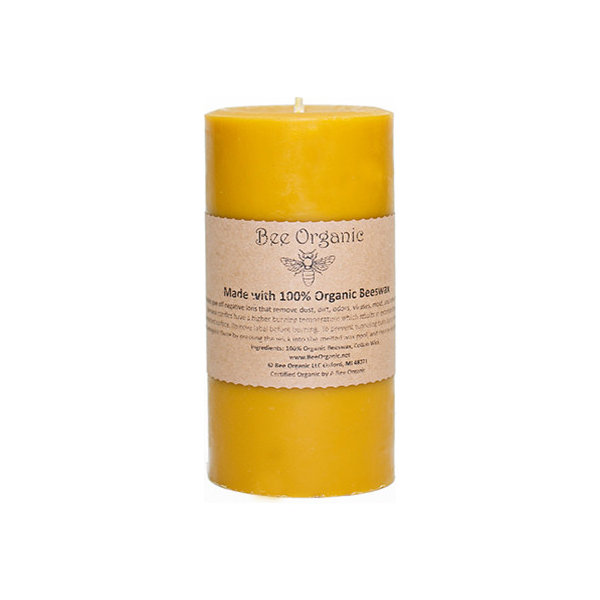 Light a Candle
Sometimes, simply lighting a candle is the best way to diffuse musty pet smells. Keep your home feeling fresh with this 100% organic beeswax candle with a natural honey scent. This candle will burn for up to 50 hours, so you can make lighting it up part of your daily routine.
Organic Beeswax Round Pillar Candle from Houzz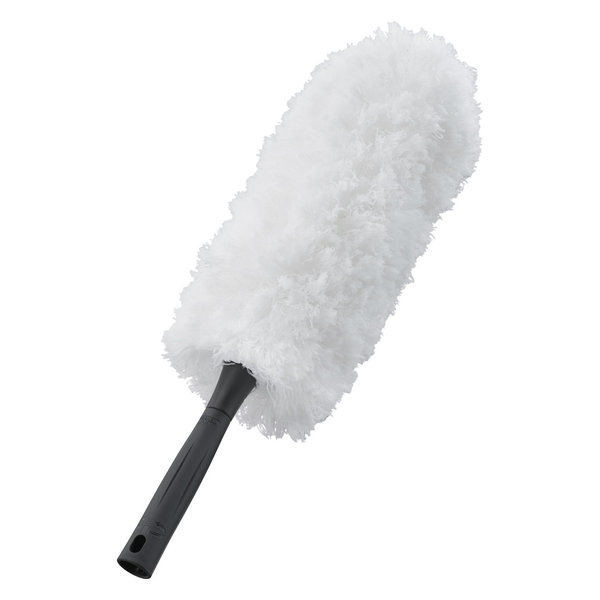 Dust Away
Having an adorable fluffy pet in the family means more lint in the air, so having a duster on hand for quick spruce ups is essential. This microfiber duster has a bendable head for improved reach and is an ideal material for attracting pet hair and dirt, just like traditional wool. When your duster has taken its fill of grime, simply remove the microfiber sleeve and put it in the washer.
Microfiber Wool Duster from Houzz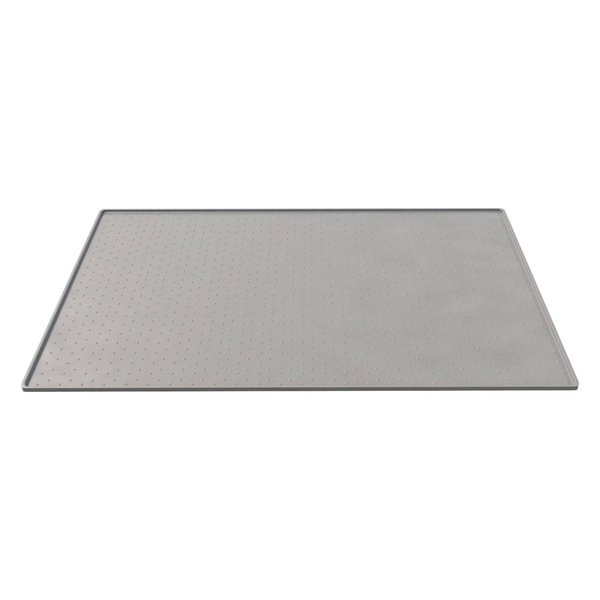 Set out a Food Mat
Raise a well-mannered pet by putting this food mat underneath its dishes. Made of silicone with a textured surface and elevated sides, this mat will help prevent your pet from knocking over its bowls and will contain any messes. Keep your pet's eating zone looking spotless by simply rinsing the mat down or placing in the dishwasher.
Silicone Pet Food Mat, Gray from Houzz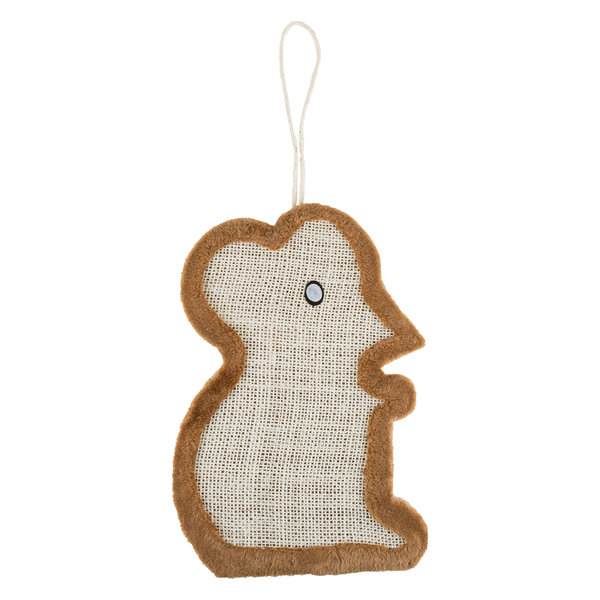 Let Them Scratch
Both cats and dogs are known to scratch doors and furniture, whether to get attention or to simply sharpen their claws. Accept this reality of having a four-legged friend in the house, and put out this mouse shaped scratching toy for them to paw at. This toy can be hung from door knobs or drawers, so your pet scratches the toy instead of your wooden surfaces.