Having a cat in the home doesn't mean litter box odor is inevitable. These 4 great cat litter boxes are designed to eliminate unwanted odor and keep you and your cat happy.
1) Purina Tidy Cats Breeze Litter Box System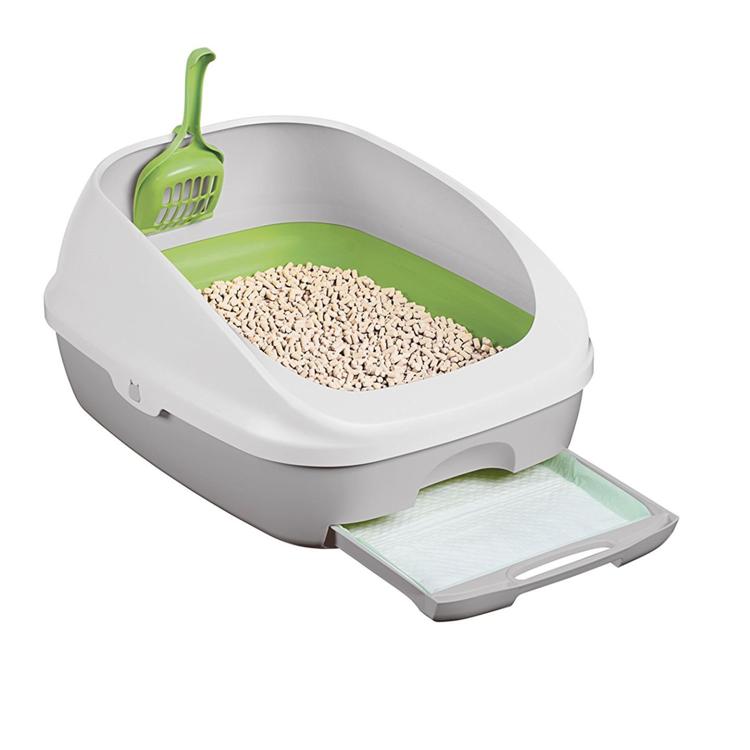 This litter box has a smart odor-free design to keep your house smelling fresh. Instead of relying on clumping litter, the Breeze litter pellets trap solid waste on top, but allow fluid to pass through to a second tier. Underneath the litter box lies an easy-to-open drawer for disposable pads, which can be changed weekly. Daily scooping is easy with anti-tracking pellets that dehydrate solid waste. This kit has everything you need to get started.
Tidy Cats Cat Litter Breeze Litter Box Kit available from Amazon
2) Catit Jumbo Hooded Cat Litter Pan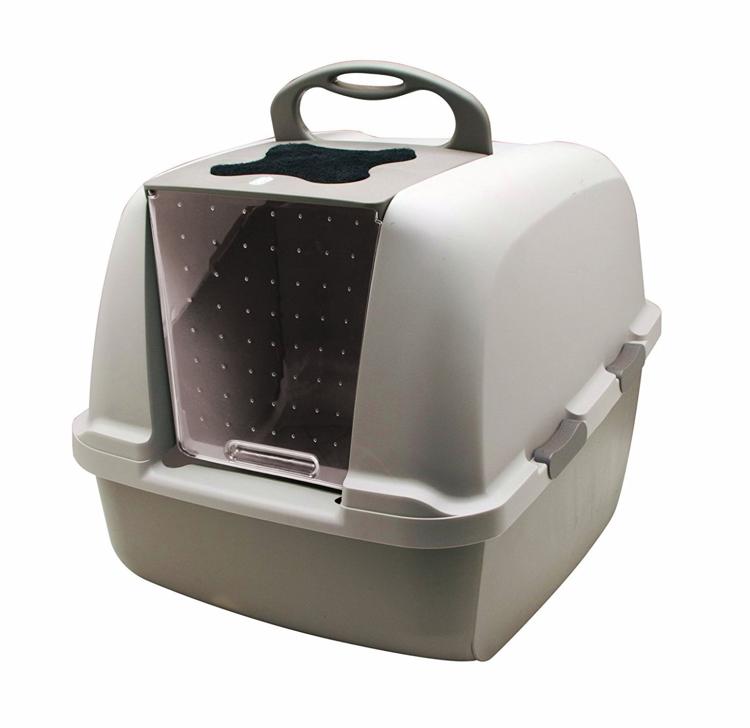 This hooded litter box keeps odor from escaping. The hood lifts up for easy cleaning, while the carbon filter traps and removes odors. This large litter box is also a great option for multi-cat households, and for cats who like their privacy.
Catit Jumbo Hooded Cat Litter Pan available from Amazon
3) Modkat Litter Box Kit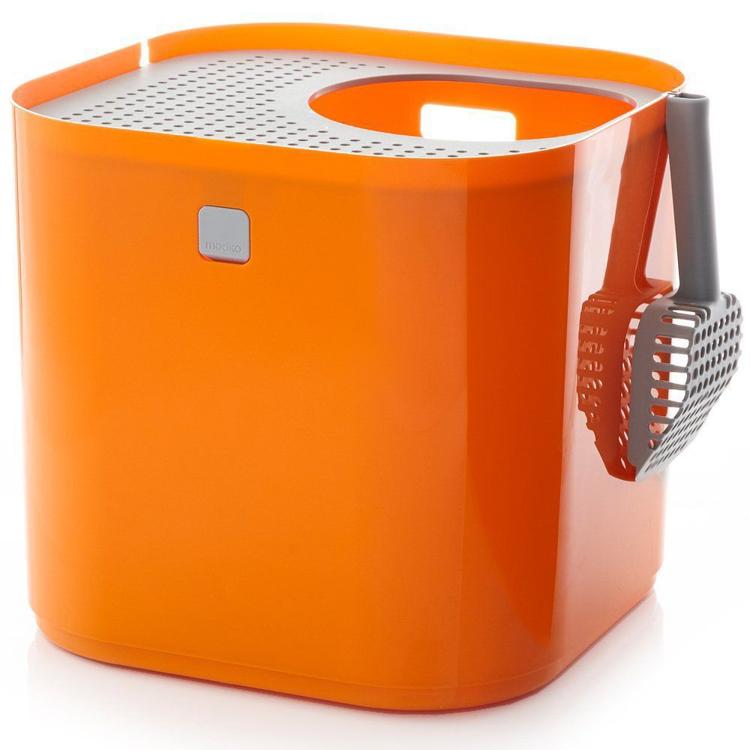 Few litter boxes combine style with functionality, but the Modkat odor-free litter box does just that. The top-entry design prevents litter tracking and traps odor inside, while the reusable bag liner makes refreshing litter simple. The kit comes with a hanging litter scoop and reusable tarp liner.
Modkat Litter Box Kit available from Amazon
4) Litter Genie Cat Litter Disposal System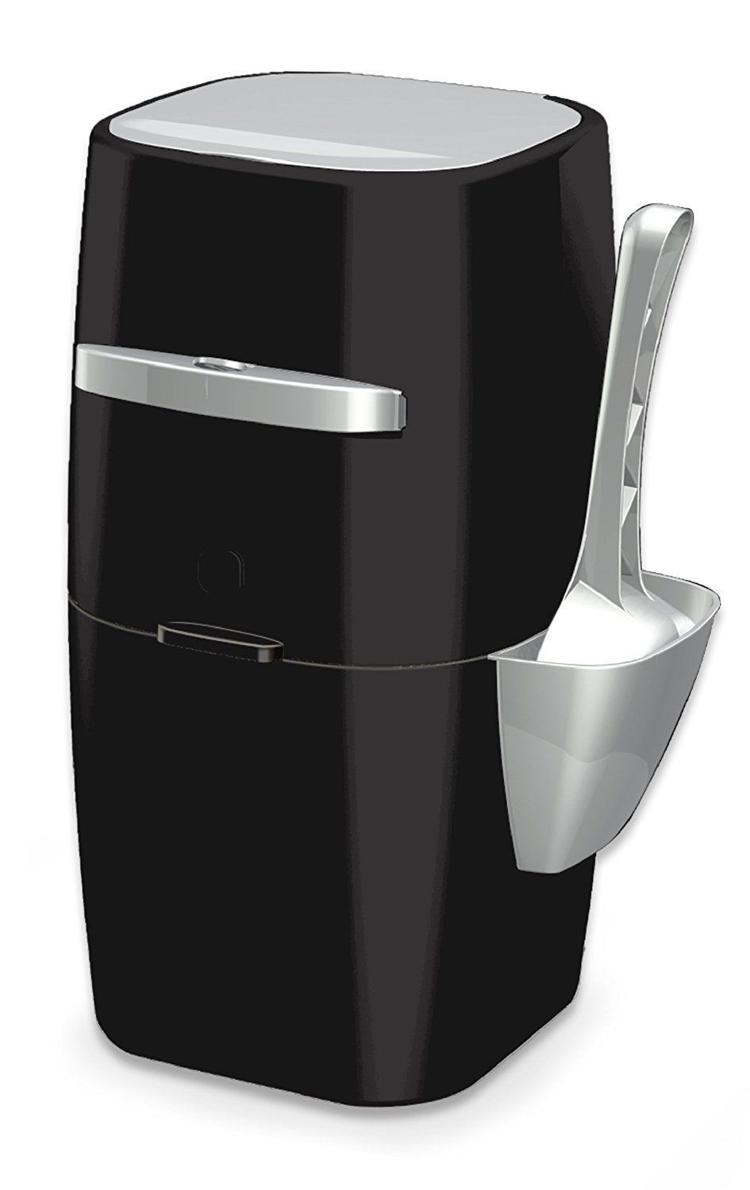 If you're worried about how your cat will adjust to a new litter box, this litter disposal system can help you eliminate odor without making the switch. The Litter Genie is antimicrobial, inhibiting odors caused by bacteria. It also has a 7-layer refill bag to lock in odor and germs. The pail is ideal for multiple cat households since it holds two weeks of cat litter, saving you countless trips to the trash.
Litter Genie Plus Cat Litter Disposal System available from Amazon