There's some debate whether raised feeding stations are better or worse than traditional dog dishes. Like anything else, there are pros and cons to each. You should always consult your veterinarian before you make a change that affects your pet's lifestyle, but here are three advantages of raised feeders that may persuade your opinion.
Up Next: Clever Cubbies and Drawers for Your Pet Food Station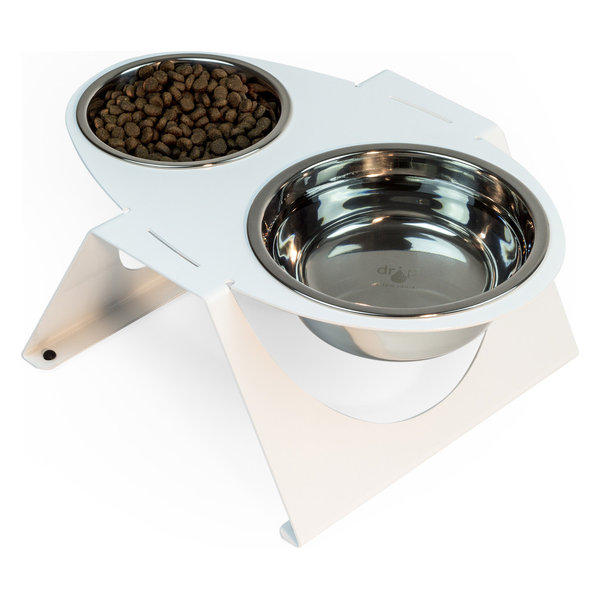 Easy Access
Does your pet have a tendency to lie down while they eat? This is not likely a preference or laziness, but rather the easiest way they feel they can reach their dinner. Unlike pet bowls, an elevated feeder provides easy and comfortable access to food and water. This facilitates digestion as food is moved smoothly from mouth to stomach. The feeder above has a modern egg shape and it's available in white or black. It's raised five and a half inches from the ground, which is a perfect fit for most medium-sized dogs.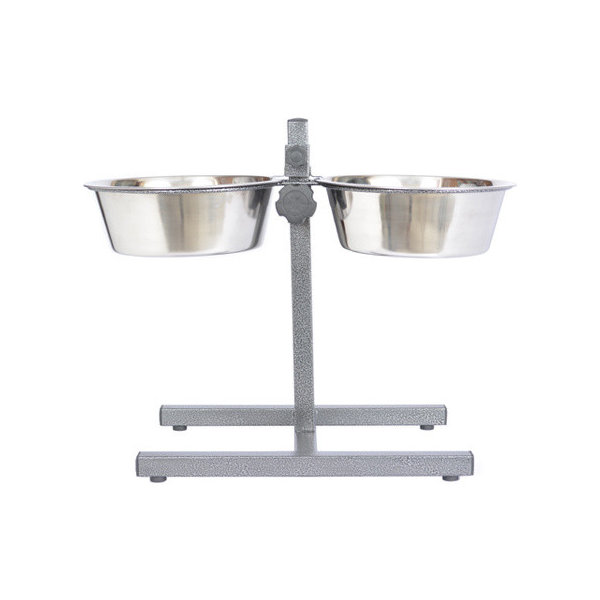 Better Posture
Vets recommend raised feeding stations for large dogs, old dogs, dogs with arthritis and other medical conditions. Pets will benefit from better posture without having to strain their necks to reach their food. Owners will also appreciate the extra few inches when they don't have to bend down as far to fill or clean the feeder. The Iconic Pet Double Diner really caters to your individual pet's size and needs. The height of the stainless steel bowls is adjustable with a simple twist of a knob. This is especially great for growing puppies!
Adjustable Stainless Steel Double Diner from Houzz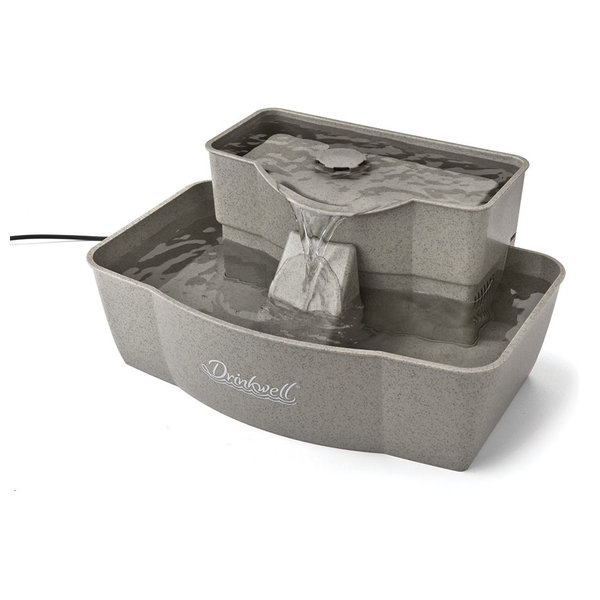 Note: Keep pups hydrated during the dog days of summer with a raised water fountain.
Petsafe Drinkwell Multi-Tier Pet Fountain from Houzz
Related: New Pet Bowls, Feeders and Waterers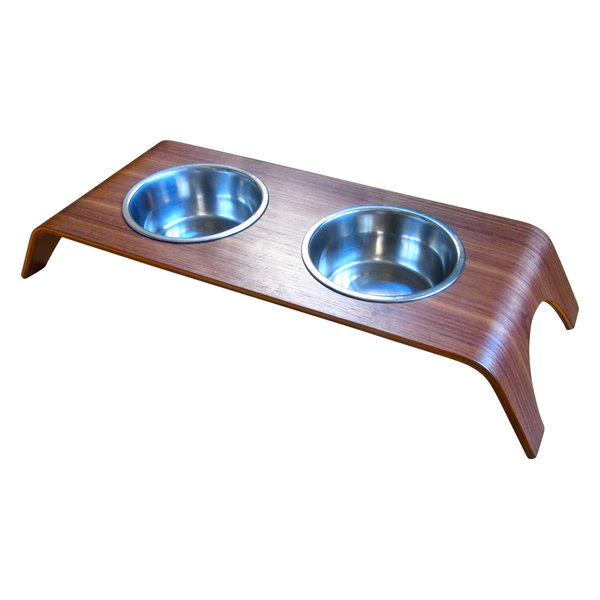 More Stability
Although some pet owners swear by it, it's hard to say whether raised feeding stations actually keep the area cleaner than pet bowls. A stronger argument is that elevated dog bowls reduce sloppy eating and behavior. Food and water bowls slip, slide and usually spill on the ground during feeding time. However, a raised feeder secures the bowls in place with a sturdy platform. Lifting a water bowl a few inches off the ground also prevents water-loving breeds from swimming in their bowls.
Walnut Elevated Pet Feeder Stand from Houzz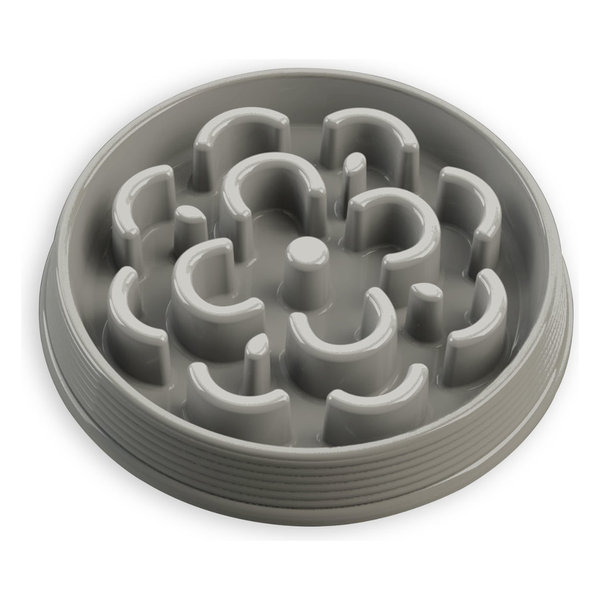 Note: Add this puzzle dog bowl to a raised feeding station to slow down speedy eaters.