Going on a camping trip can be the perfect type of vacation for dog owners. There's no need to hire a pet-sitter or check your dog into a hotel, so you can simply take your pup along for the ride. But being prepared for both your dog's needs as well as your own can present a bit of a challenge. Consider these outdoor pet accessories to ensure your dog remains a happy camper from the minute you hit the road.
Related: 40 Dogs That Love Summer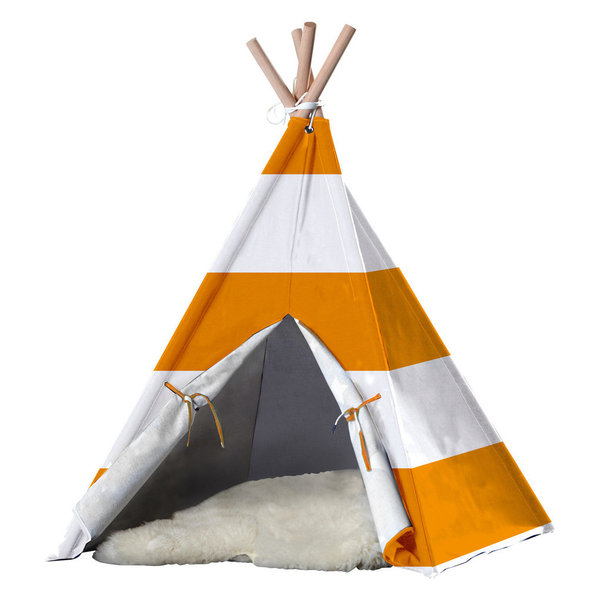 Teepee Fit for a Pup
Make sure your dog has a place to nap in the shade with this pet teepee. Sporting playful orange stripes, this teepee is sure to brighten up your campsite. The cotton canvas tent and eucalyptus frame make it easy to pitch the tent wherever you go. Available in two sizes, both small and larger dogs can enjoy this unique hideout.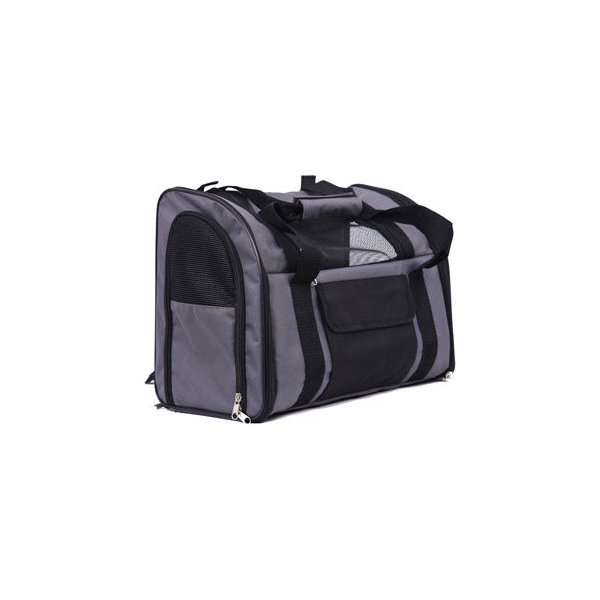 Portable Pet
Don't be discouraged from taking your puppy or small dog on a hike just because it can't keep up. With this pet backpack, you can carry your pooch on your back and let it enjoy the view. The mesh window can be rolled up so your dog can stick its head out, and an attachable harness strap will keep your pet safe and in place. Softly padded and with multiple openings on the front and sides, this backpack will allow your small dog to enjoy the outdoors in comfort.
Pet Travel Backpack from Houzz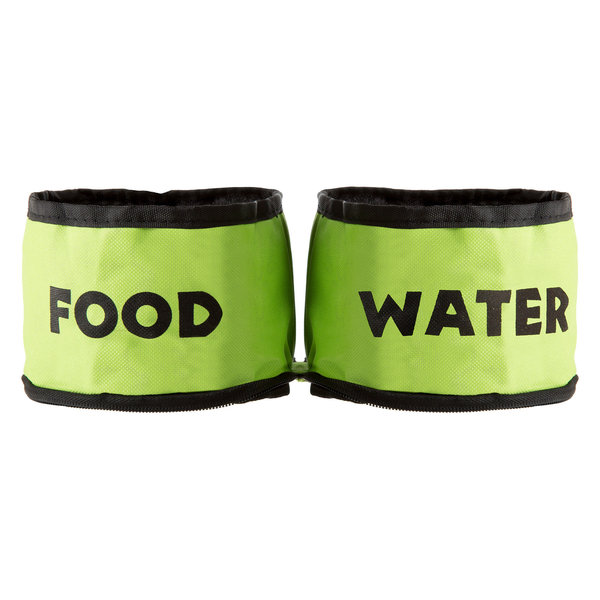 On-the-Go Refueling
Whether you're driving to your destination or on the trail, this set of two collapsible bowls will keep your dog fed and hydrated. These bowls are easy to fold up and store, and they come with a clip to attach to a leash or backpack. Made with an easy-to-clean lining, these bowls can hold up to 32 ounces each, so your dog will always feel nourished and ready for fun.
Collapsible Pet Bowls from Houzz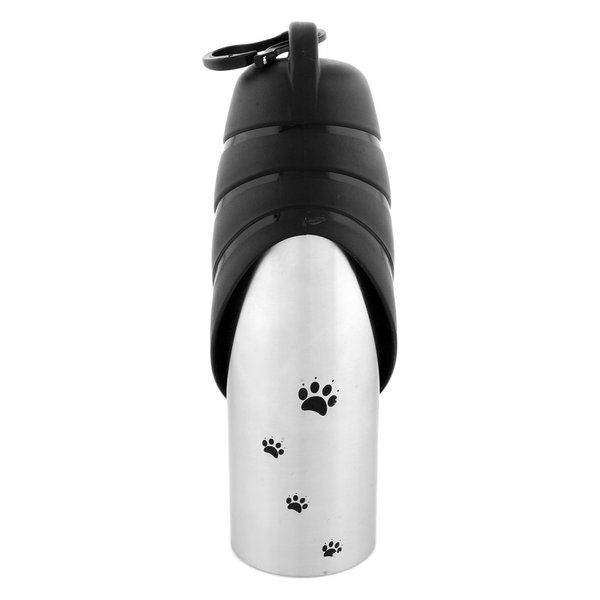 Ergonomic Water Bottle
Make staying hydrated easy for your pup with this two-in-one stainless steel water bottle and bowl. The removable cap turns into a bowl, which is specially designed for your dog to lap up some H20 on the go. With a clip on top and a practical cylindrical shape, this water bottle can easily be stored in a backpack or cup holder.
Water Bottle with Drinking Bowl from Houzz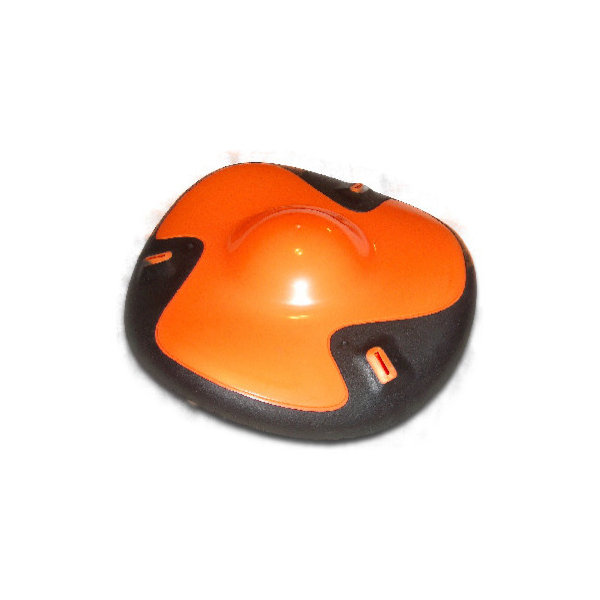 Ultimate Frisbee
Don't forget to bring some toys along that both you and your furry friend can enjoy. This frisbee makes a whistling sound when you throw it to attract your dog's attention and make a game of catch even more interesting. With rubber edges designed to be easy to pick up no matter how it lands, this frisbee would be the perfect toy to bring to the beach or any other open space you travel to.
Sing N Fling Flying Disk from Houzz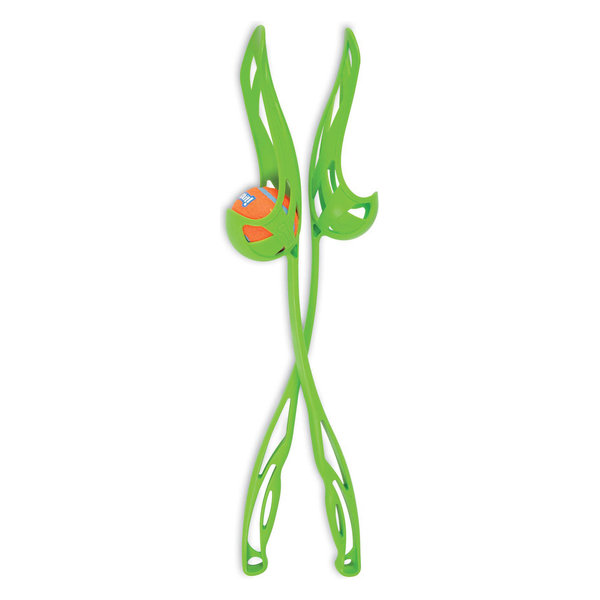 A Game of Fetch
Another toy that takes advantage of extra outdoor space, this set of two ball launchers will have your dog going the distance for the ball. The lacrosse-style basket on these launchers lets you throw the ball farther and then scoop it back up for endless play. And with two launchers, everyone can get in on this game of fetch.
Chuckit! Sport Launchers from Houzz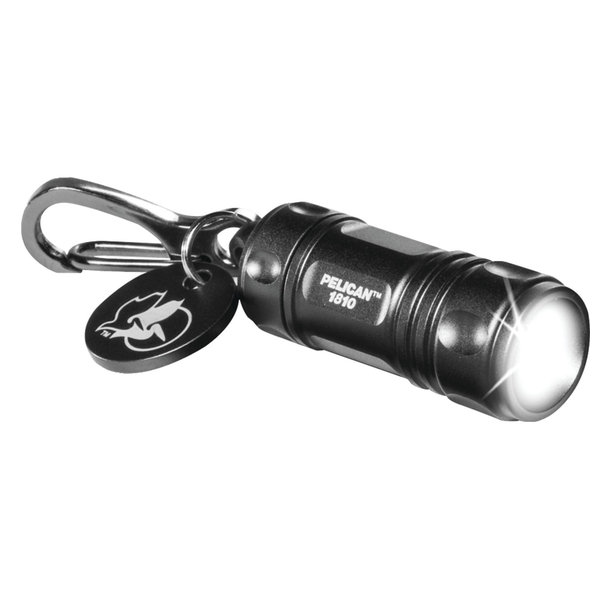 Lighting the Way
Once night falls, keep your dog in sight by attaching this LED keychain to its collar. Small and lightweight, this keychain will keep your pup safe without getting in its way. With twist-on activation and water resistance, this light is a dependable solution for keeping your dog visible at all times.
LED Keychain from Houzz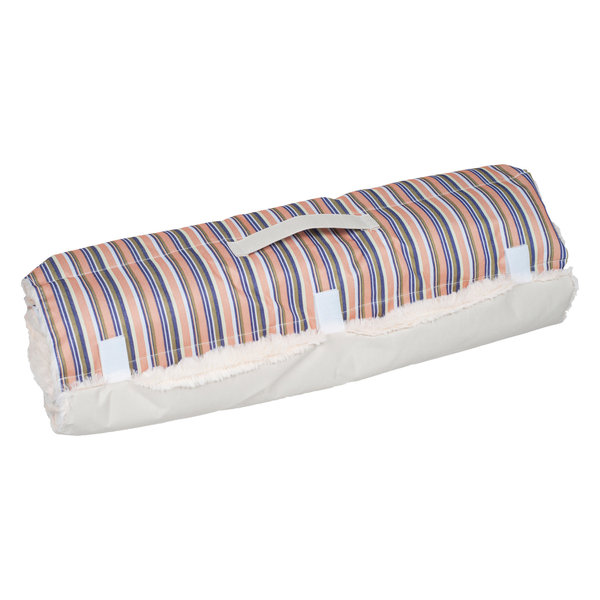 Sleeping Under the Stars
Make sure your pup has a comfy place to sleep at night with this roll-up dog bed. With a carrying handle and fasteners to keep this bed rolled up, it's the ideal bed for stashing in the car and taking on your next camping trip. This bed features faux fur to keep your dog warm on cool nights, and a durable canvas underside to withstand the outdoors.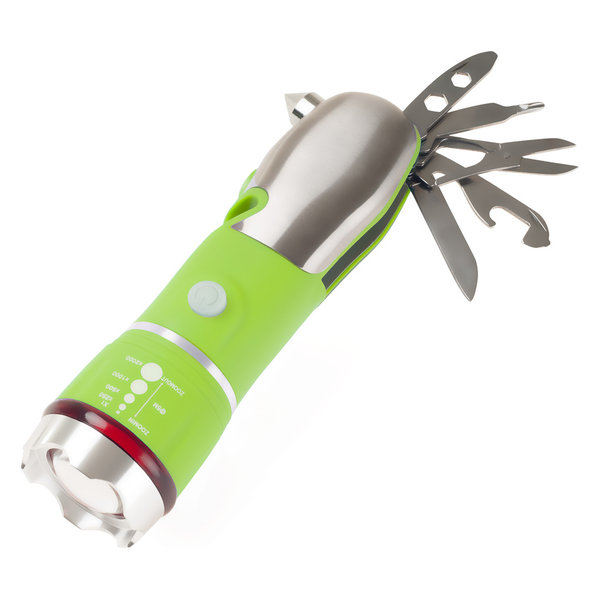 Sharpest Tool in the Shed
With your pet in tow, you'll have more responsibilities on your trip, so why not ensure you're prepared for anything with this multipurpose tool flashlight. This handheld light comes fully outfitted with a zoom lens and strobe lighting, as well as a glass hammer, knife, can and bottle opener, scissors, a screwdriver, wrench and seat belt cutter. With this single flashlight, you'll have all the tools you need, so you can focus on enjoying time with your pet.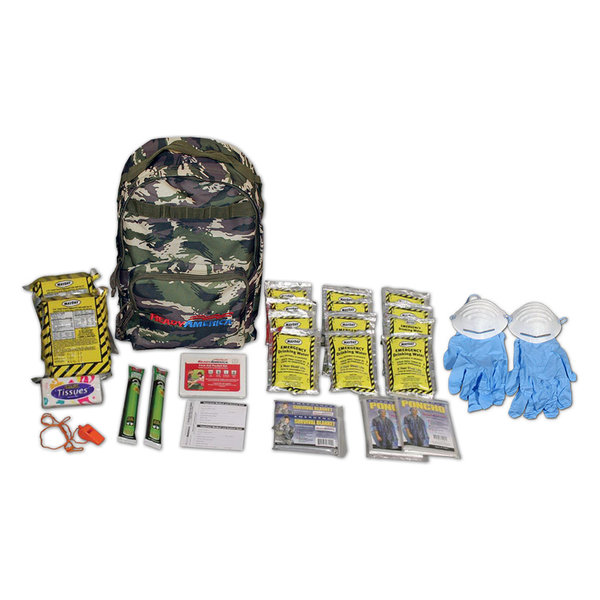 Safety First
A first aid kit is essential on any camping trip, and this three-day emergency pack will keep you extra prepared. Besides a first aid kit, this set includes water pouches, food bars, blankets, ponchos, a whistle, gloves, lightsticks and tissues all ready to go inside a camo backpack. This backpack could easily be stowed in your car, and will help ensure you and your pet stay safe.
Emergency Backpack Kit from Houzz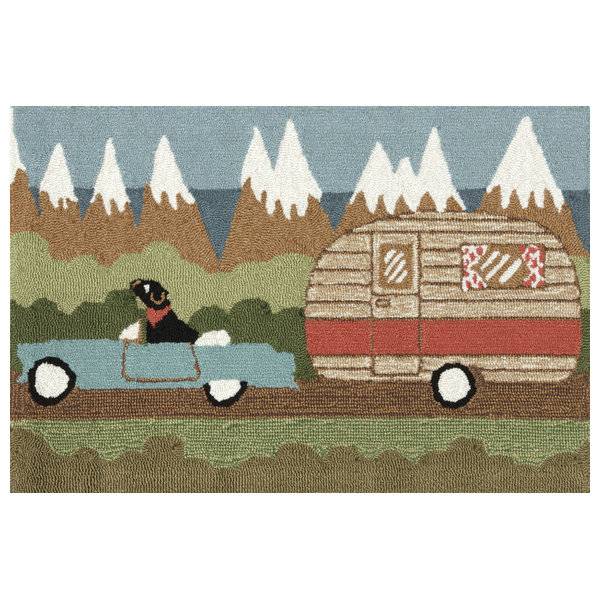 A Token of Your Travels
When you and your four-legged friend return home, keep the memory of your trip alive with this camping dog doormat. Resistant to fading and made of polyester and acrylic, this mat can be used indoors or out. And with this visual reminder, you'll likely be back on the road in no time.